"FUTURE SHOCK: why "YEARS AND YEARS" is 2019's most terrifying TV show"
"By following one family over the course of the next 15 years, Russell T. Davies' powerful drama offers up a chilling forecast of where our world might be heading"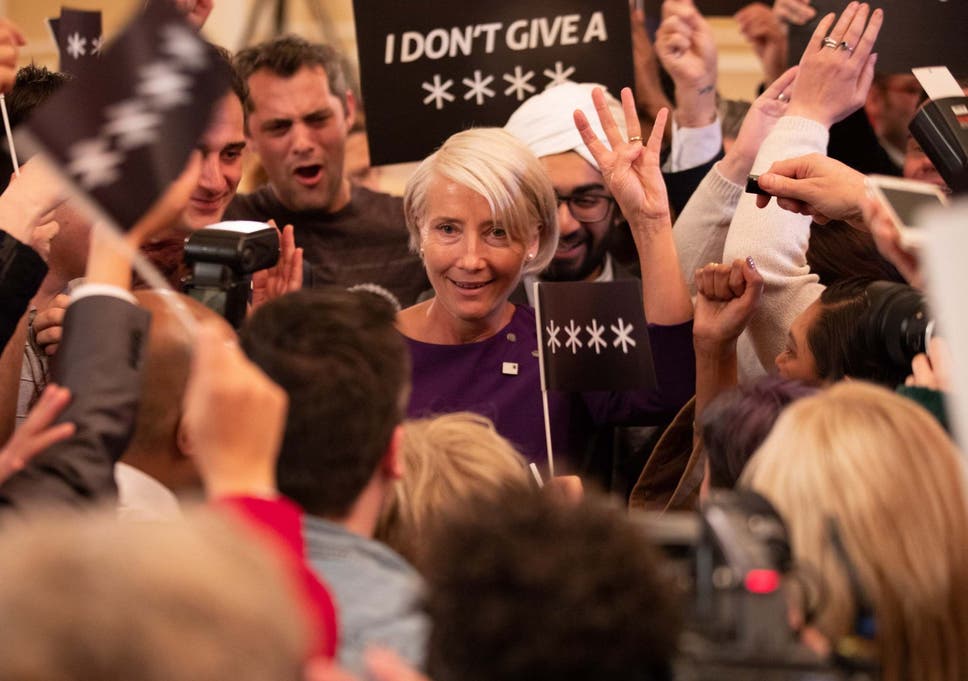 "YEARS AND YEARS" Forces Us Into the Future : It's all going to end, but when? And is it too late to fix things?"
"The dystopian-realist series is meant to serve as an alarm, an alert to what's going on in front of our eyes and where it might lead.
"YEARS AND YEARS," created by Russell T. Davies, as a joint production of the BBC and HBO, might best be described as dystopian realism."
"YEARS AND YEARS" scathingly critiques the present with a nihilistic projection of the future, leavening the devastating satire with a buoyant sense of humour and characters who are easy to become invested in."
"THE KEY QUESTION OF OUR TIMES, ONE SO MASSIVE THAT IT DEMANDS TO BE BROKEN UP INTO SEVERAL SMALLER ONES, IS HOW THE INDIVIDUAL SHOULD OR EVEN CAN REACT TO LIVING THROUGH INCREASINGLY RAPID CHANGE."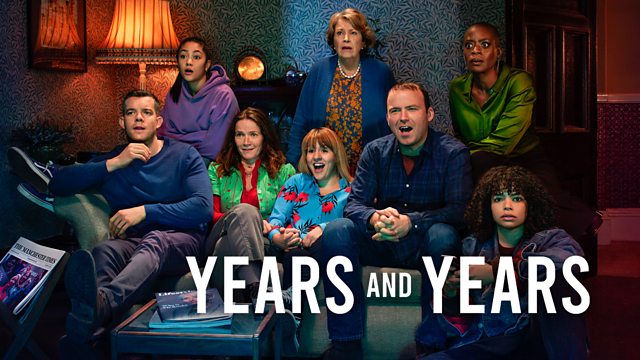 "An ordinary British family contends with the hopes, anxieties and joys of an uncertain future in this six-part limited series that begins in 2019, ends in 2034 and propels the characters 15 years forward into an unstable world.
The story begins as members of the Lyons clan converge for the birth of the newest family member, baby Lincoln, and an outspoken celebrity begins her transformation into a political figure whose controversial opinions will divide the nation.
As the Britain of this imaginary drama is rocked by political, economic and technological advances, the family experiences everything hoped for in the future, and everything that is feared."
"A tense political SF thriller, in the tradition of "24," the series is set in a horrifying potential version of right now—which is to say, it opens shortly before Donald Trump is reelected. By the end of the first episode, a nuclear bomb has gone off near China. The world should end, but it doesn't—and that same trauma recurs again and again.
In the course of six episodes, "YEARS AND YEARS" keeps leaping forward, forcing us into the future, as the economy crumbles, the ice caps melt, authoritarianism rises, and teen-agers implant phones into their hands. It's an alarmist series, in a literal sense: it's meant to serve as an alarm, an alert to what's going on in front of our eyes, and where that might lead, if we don't wake up."
"YEARS AND YEARS" is a television drama series which is a joint production by the BBC and HBO. It began broadcasting on BBC One in the United Kingdom on 14 May 2019 and on HBO on 24 June 2019.
The series was created and written by Russell T Davies, and stars Emma Thompson as Vivienne Rook, an outspoken celebrity business woman turned political figure whose controversial opinions divide the nation, alongside Rory Kinnear, Russell Tovey, Jessica Hynes, Ruth Madeley and Anne Reid as the Lyons family.
https://www.theguardian.com/tv-and-radio/2019/jun/18/years-and-years-2019-terrifying-tv-show-russell-t-davies
https://www.newyorker.com/magazine/2019/07/29/years-and-years-forces-us-into-the-future
Disclaimer : All excerpts and images used are for non-commercial illustrative purposes. The images used in this site's posts are found from different sources all over the Internet, are assumed to be in public domain and are displayed under the fair use principle.