European Film Awards Ceremony in Riga
Photo: Mārtiņš Otto, Rīga 2014 
The more than 3,000 members of the
European Film Academy
– filmmakers from across Europe – have voted for this year's
European Film Awards
. 
The winners were selected by more than 2,500 members of the 
European Film Academy
. Nominations for the People's Choice Award category were announced on 1 September 2014.

 
On 16 September 2014, the European Film Academy and EFA Productions announced a list of 50 films which qualified for nominations.
 All nominations were announced on 8 November 2014 at the Seville European Film Festival in Spain.
British director Steve McQueen was presented with the European Achievement in World Cinema Award and French filmmaker Agnès Varda was honoured with the Lifetime Achievement Award.
On 13 December 2014, European filmmakers, EFA Members, guests, nominees and winners gathered in Riga, Latvia for the 27th European Film Awards. 

The venue for this year's edition of the awards ceremony, traditionally opened by the President of the European Film Academy Wim Wenders and EFA Chairwoman Agnieszka Holland, is the Latvian National Opera, a stately neo-classical style building originally constructed as the Riga German Theatre in 1863. 


Announcing and presenting the winners of the European Film Awards in 21 categories were the actresses Ada Condeescu (Romania), Sylvia Hoeks (the Netherlands), Carla Juri (Switzerland), Rēzija Kalniņa (Latvia), Ariane Labed (France) and Tanja Ribič (Slovenia), their male colleagues Barry Atsma (the Netherlands), Andrzej Chyra (Poland), Nikolaj Coster-Waldau (Denmark), Branko Đurić (Bosnia & Herzegovina), Tobias Moretti (Austria) and Luca Zingaretti (Italy), RIGA2014 ambassadors Gustavs Terzens and Marta Selecka, and the legendary actress/director Liv Ullmann (Norway). 


The ceremony also included 'patrons' for the nominated films, among them actor Johannes Kuhnke (Sweden), actress Melisa Sözen (Turkey) and cinematographers Mikhail Krichman (Russia) and Łukasz Żal (Poland) as well as members of the special awards jury Halfdan E (composer, Denmark), Luís Galvão Teles (director/producer, Portugal), Michael O'Connor (costume designer, UK), Allan Starski (production designer, Poland), Asaf Sudry (cinematographer, Israel) and Peter Warnier (sound designer, the Netherlands). 

Steve McQueen was honoured with the European Achievement in World Cinema award, Agnès Varda received this year's Lifetime Achievement Award and Ed Guiney got the European Co-Production Award 2014 – Prix EURIMAGES.
Among the guests of the ceremony were also be the cultural ministers Josef Ostermayer (Austria), Urve Tiidus (Estonia), Dace Melbārde (Latvia), Šarūnas Birutis (Lithuania), Małgorzata Omilanowska (Poland) and Memli Krasniqi (Kosovo).


The 1,000 guests at the opera, another 500 at Cinema Splendid Palace where the show was simultaneously transmitted, and all those at home watching live from 19.00 CET on LTV in Latvia, RTP2 in Portugal and SVT Flow in Sweden, or online at www.europeanfilmawards.eu were welcomed by German TV host, author and director Thomas Hermanns. The founder of the famous German Quatsch Comedy Club also partnered with Maria von Heland for the script. 


Bringing a taste of Latvia to the ceremony was the cello trio Melo-M, the most popular instrumental group in the Baltics, known for cello versions of a variety of well-known music, from classical to ethno, pop and rock. The European Film Awards are produced by EFA Director Marion Döring and Jürgen Biesinger (executive producer). 

You can watch the 27th European Film Awards Ceremony on youtube : https://www.youtube.com/watch?v=PAcb2YUwb5Y
The European Film Awards 2014 are presented by the European Film Academy and EFA Productions with the support of Foundation Riga 2014, the Ministry of Culture of the Republic of Latvia, the Riga City Council, Creative Europe MEDIA Sub-Programme of the EU, FFA German Federal Film Board, German State Lottery Berlin, German State Minister for Culture and the Media, Medienboard Berlin-Brandenburg in co-operation with Aveda, Cinema Splendid Palace, Confectionery manufacturer Laima, GLS, insurance company ERGO, Jägermeister, Lattelecom TV, M∙A∙C, Meyer Sound, Moller Baltic Import, Sixt Limousine Service, Latvian Television and ZDF/ARTE.

EUROPEAN FILM 2014

IDA (Poland-Denmark)
Directed by: Paweł Pawlikowski
Written by: Paweł Pawlikowski & Rebecca Lenkiewicz
Produced by: Eric Abraham, Piotr Dzięcioł & Ewa Puszczyńska

EUROPEAN COMEDY 2014

THE MAFIA ONLY KILLS IN SUMMER (La mafia uccide solo d'estate), Italy
Directed by Pierfrancesco Diliberto

EUROPEAN DISCOVERY 2014 – Prix FIPRESCI

THE TRIBE (Plemya), Ukraine-Netherlands 
Directed by Myroslav Slaboshpytskiy

EUROPEAN DOCUMENTARY 2014

MASTER OF THE UNIVERSE (Der Banker), Germany-Austria)
Directed by Marc Bauder

EUROPEAN ANIMATED FEATURE FILM 2014

THE ART OF HAPPINESS (L'arte della felicitá), Italy 
Directed by Alessandro Rak

EUROPEAN SHORT FILM 2014

THE CHICKEN (Germany-Croatia)
Directed by Una Gunjak

EUROPEAN DIRECTOR 2014

Paweł  Pawlikowski for IDA

EUROPEAN ACTRESS 2014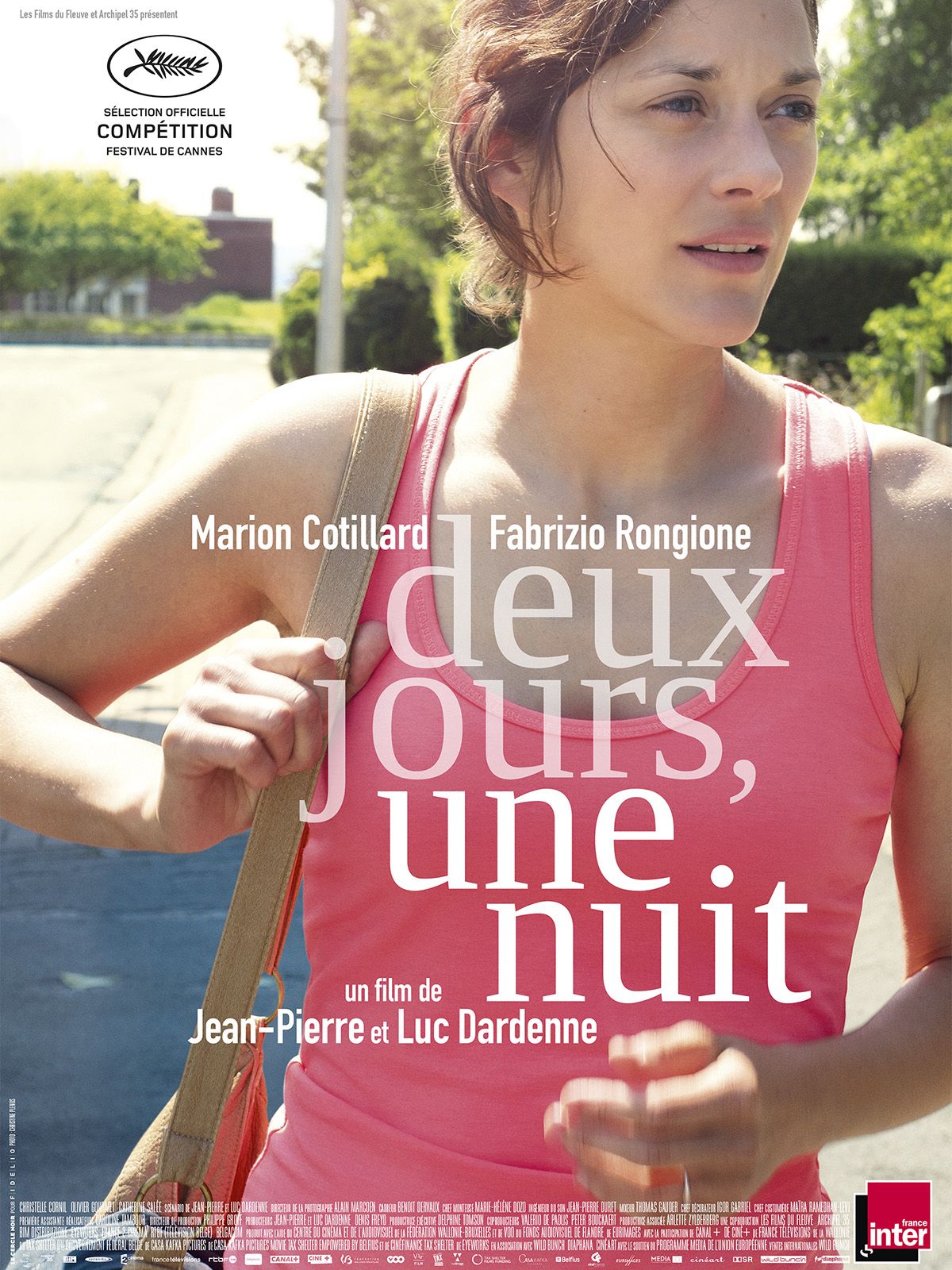 Marion Cotillard in TWO DAYS, ONE NIGHT (Deux jours, une nuit), directed by Luc and Jean-Pierre Dardenne.

EUROPEAN ACTOR 2014

Timothy Spall in MR. TURNER, directed by Mike Leigh.

EUROPEAN SCREENWRITER 2014

Paweł Pawlikowski & Rebecca Lenkiewicz for IDA

EUROPEAN CINEMATOGRAPHER 2014 – Prix CARLO DI PALMA

Łukasz Żal & Ryszard Lenczewski for IDA

EUROPEAN EDITOR 2014

Justine Wright for LOCKE

EUROPEAN PRODUCTION DESIGNER 2014

Claus-Rudolf Amler for THE DARK VALLEY (Das Finstere Tal)

EUROPEAN COSTUME DESIGNER 2014
Natascha Curtius-Noss for THE DARK VALLEY (Das Finstere Tal)

EUROPEAN COMPOSER 2014

Mica Levi for UNDER THE SKIN

EUROPEAN SOUND DESIGNER 2014

Joakim Sundström for STARRED UP

EUROPEAN FILM ACADEMY LIFETIME ACHIEVEMENT AWARD 2014

Agnès Varda

EUROPEAN ACHIEVEMENT IN WORLD CINEMA 2014
Steve McQueen

EUROPEAN CO-PRODUCTION AWARD 2014 – Prix EURIMAGES
Ed Guiney


PEOPLE'S CHOICE AWARD 2014 for Best European Film
IDA by Paweł Pawlikowski
http://europeanfilmawards.eu/en_US/home/127909
http://europeanfilmawards.eu/en_EN/efanight/winners
This year's 27th European Film Awards was celebrated in Riga, European Capital of Culture 2014, on 13 December.
Founded in in 1201 and situated on the Gulf of Riga, at the mouth of the river Daugava, the Latvian capital has always been a multicultural city, as evidenced in the ethnic mosaic of its almost 700,000 inhabitants. This was already the case when Riga joined the Hanseatic League in the 13th century, as well as in the 16th century, when residents of different nationalities inhabited almost every street of the Old Town.
Today, the most colourful examples of Riga's multi-faceted nature lie in its architecture and culture. Riga's buildings are eclectic and surprising in their diversity, where each era has left its mark. One can see traces of Gothic, Romanesque, Baroque, Renaissance, Classicist, Art Nouveau, Art Deco and Modernist styles, some of which are also incorporated in the pearls of the city's wooden buildings. In fact, there are at least 58 different Rigas – 58 neighbourhoods each with its own distinct character. 
In Riga, history is ever-present in the stunning historical buildings, in the tributes to historical events, but the atmosphere is dominated by a youthful and creative energy. This fusion of past and present can be felt especially well in Riga's numerous creative quarters, where the historical has been preserved, renovated, yet the events held there are distinctly young, creative, and contemporary. 
Riga is exactly as Latvians themselves are – a bit reserved, but very friendly, trying to stay fit and fashionable, following the new vibes of the world to keep up, and an artist and a dreamer in the heart. Yet the city is still young and its cultural and historic environment blends with diverse contemporary events. Legend has it that Riga will never be finished… Riga is a city that lives and develops.
© European Film Awards