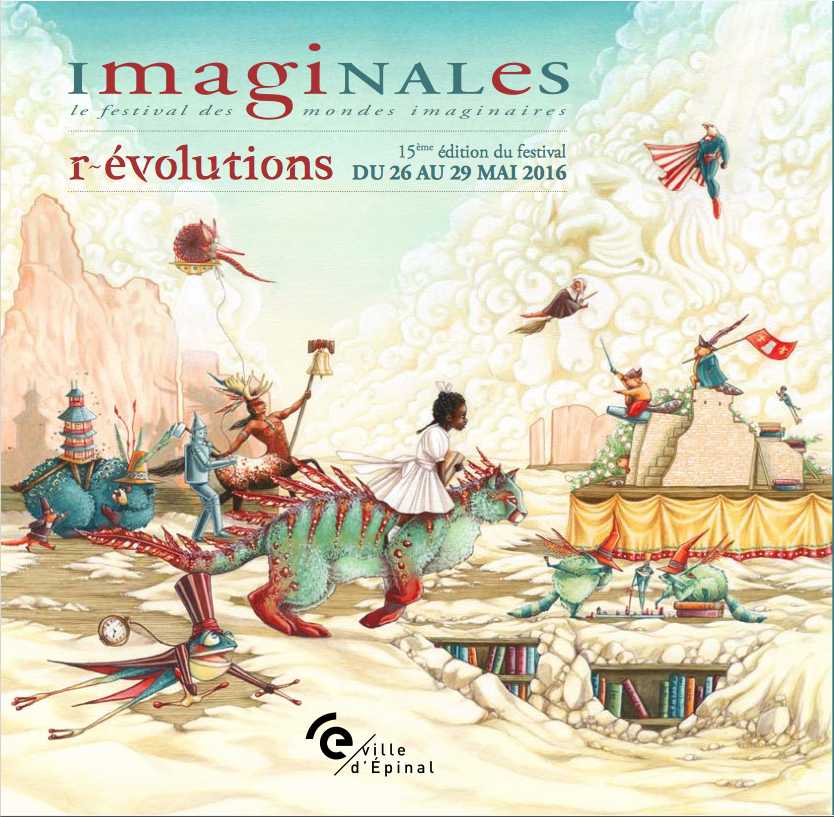 The 2016 theme of the Imaginales Festival : The United States
Since it's creation in 2002 by the City of Epinal, the Imaginales Festival (Le Festival des mondes imaginaires/The Festival of the Imaginary Worlds) has evolved to become one of the first international exhibitions of Fantastika literature (especially fantasy) in Europe.
For four days (Thursday the 26th of May – Sunday the 29th of May 2016), more than a hundred guests from various backgrounds (France, Europe, USA, South America, Australia …), writers or artists, authors of historical fantasy novels or SF, gather for storytelling, sharing their passion with an audience more numerous each year.
More than 25 000 visitors came along in 2015 to delve into the imaginary worlds, between exhibitions, lectures, literary cafes and unusual animations in a shady park, surrounded by river Moselle's curves.
The Guest Writers are Christopher Priest (GB), Norman Spinrad (US), James Morrow (US), Mike Resnick (US), Marie Brennan (US), Kristen Britain (US), Danielle Trussoni (US), Anthony Ryan (GB), the canadians Elisabeth Vonarburg, Jean-Louis Trudel, Jean Pettigrew, Jonathan Reynolds, the belgians Sara Doke, Stefan Platteau, Damien Snyers, Jean-Claude Vantroyen, Cindy Van Wilder, the swiss Marika Gallman and François Rouiller and the french Philippe Curval, Jean-Claude Dunyach, Dominique Douay, Johan Heliot, Jean-Marc Ligny, Francis Berthelot, Pierre Bordage, Jeanne-A Debats, Sylvie Lainé, Estelle Faye, Xavier Mauméjean, Pierre Pevel, Natacha Vas-Deyres, etc.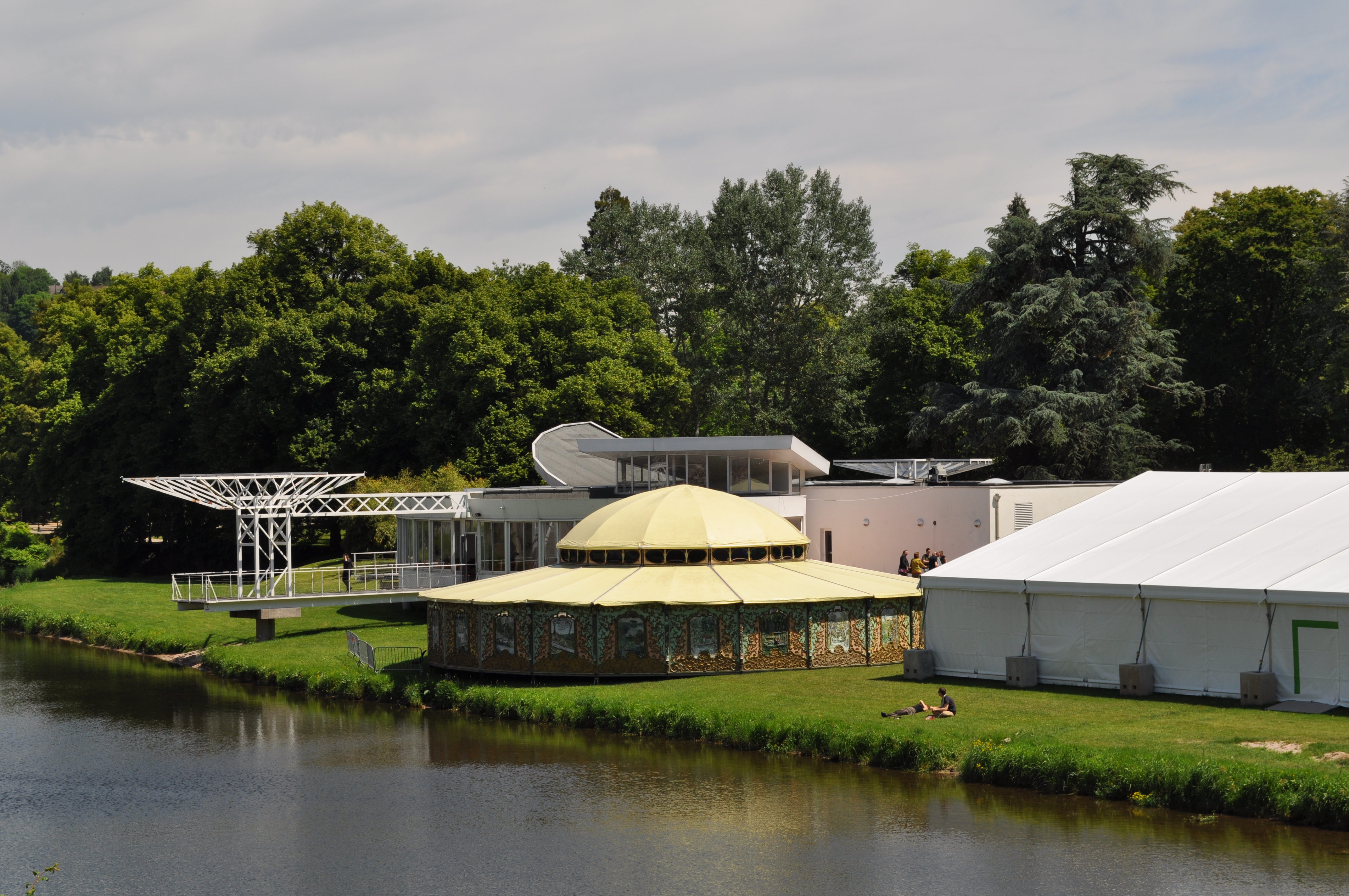 Open to a wide audience (young adults literature has its important part), the Imaginales Festival favors proximity and conviviality, vivid conversations between authors and readers. That's, with the recognized quality of the speakers and programming, a hallmark of the Festival!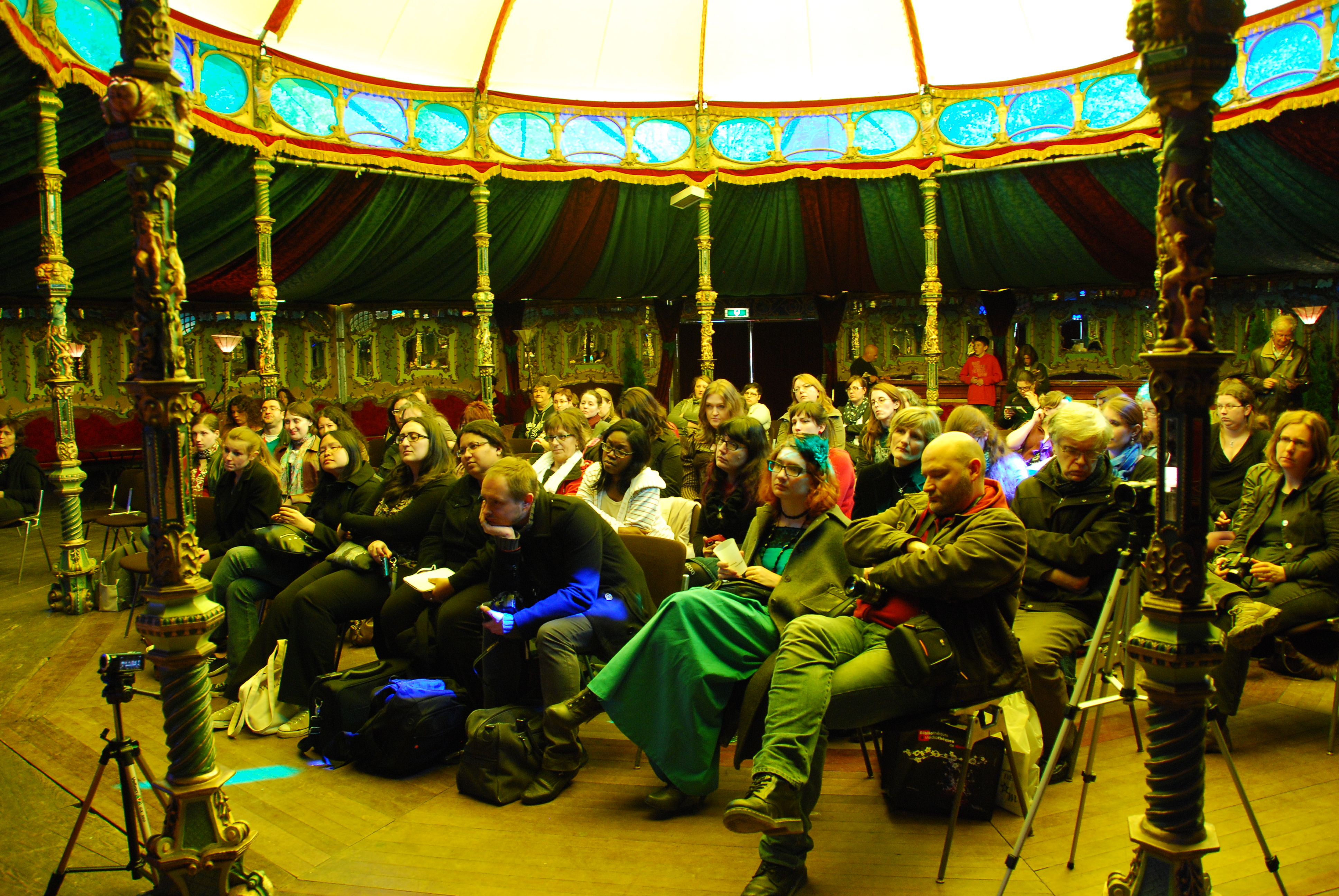 At the show, in the Book's Bubble (La Bule de livre), and throughout the city, restaurants, cafés, squares, gardens and museums live to the rhythm of this festival of literature and image.
It's just natural that the Imaginales Festival has found its place in a city, Épinal, always dedicated to the culture and image.
A proof is represented by "La Cité de l'Image" (The City of Image), which brings together on one site "La vénérable Imagerie" still in business, the Museum of Image , which manages the largest European collection of popular images, the Superior School of Art of Lorraine, and the "Pôle Image" (Image Cluster) dedicated to the new technologies of the image.
Fantastika, historical fiction, science fiction, fantasy … But, what is all this? In a few words: everything that falls outside the realism and the psychological novel. Fiction of the imaginary !
The 2016 Imaginales Awards
The winners of the 2016 Imaginales Awards :
French Fantasy Novel: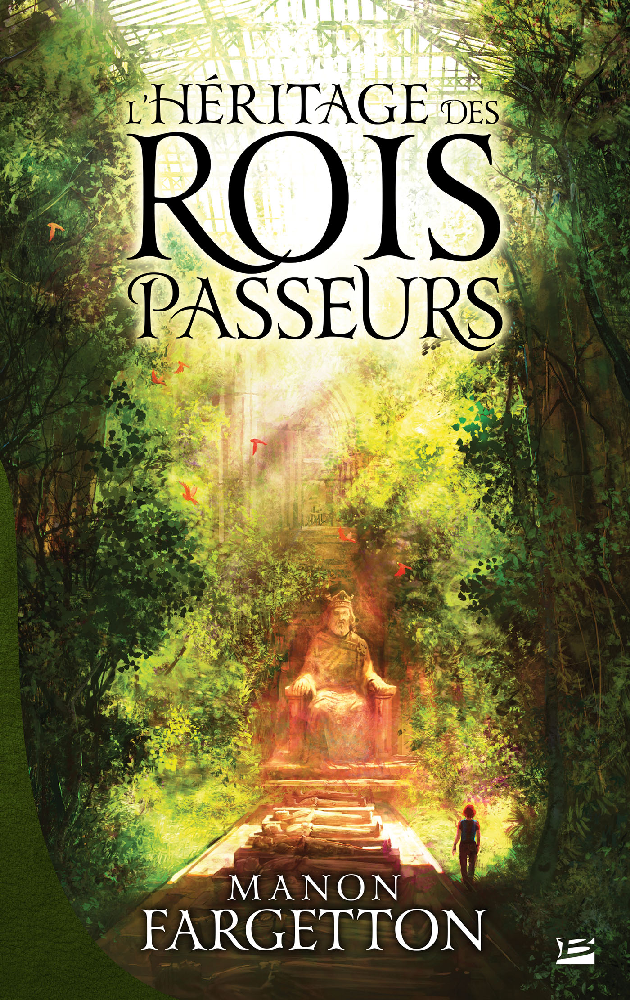 Manon Fargetton – "L'Héritage des Rois Passeurs" (Bragelonne Press)
French Fantasy Short Story: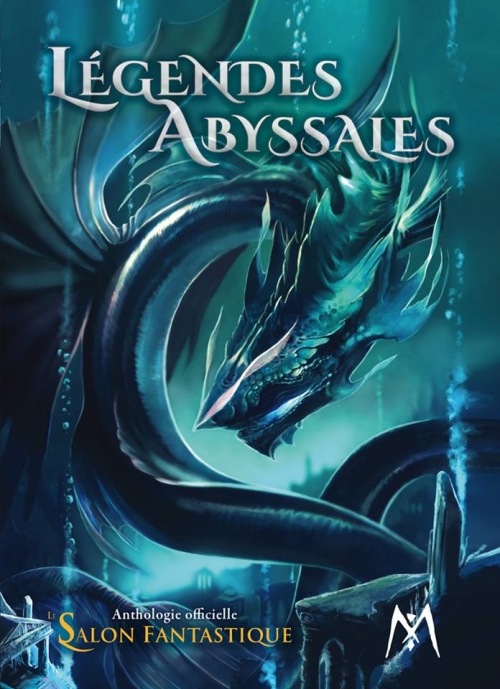 Estelle Faye – "Une robe couleur d'océan"/An Ocean Color Dress (from "Légendes abyssales"/Abyssal Legends, official anthology officielle of Salon fantastique, Mythologica)
Translated International Fantasy Novel :
Marie Brennan – "Une histoire naturelle des dragons : Mémoires de Lady Trent" vol.1/The Tropic of Serpents: A Memoir by Lady Trent, 2014 (L'Atalante Press); translation by  Sylvie Denis
Translated International Young Adult Fantasy Fiction :
Catherynne M. Valente – "La fille qui navigua autour de Féérie dans un bateau construit de ses propres mains"/The Girl Who Circumnavigated Fairyland in a Ship of Her Own Making, 2011 (Balivernes Press), translation by Laurent Philibert-Caillat
Illustration:
Melchior Ascaride for the graphic identity of Moutons électriques Press
The Jury's Special Prize:
Callidor Press for their new translations of classic fantasy, "L'âge d'or de la fantasy" (The Golden Age of Fantasy) book series