The Arthur C. Clarke Award is a British award given for the best science fiction novel first published in the United Kingdom during the previous year. It is named after British author Arthur C. Clarke (1917–2008), who gave a grant to establish the award in 1987.
It's an anglocentric award dedicated to anglo-saxon and anglophone writers (the indian author Amitav Ghosh, the japanese origin writer Kazuo Ishiguro, the dutch origin Michel Faber, the finnish author Emmi Itäranta).
The only exception was the polish writer Stanislaw Lem's "Fiasco", nominated in 1988.
The book is chosen by a panel of judges from the British Science Fiction Association, the Science Fiction Foundation, and a third organisation, which as of 2012 is the Sci-Fi-London film festival. The award has been described as "the UK's most prestigious science fiction prize".
Any "full-length" science fiction novel written or translated into English is eligible for the prize, provided that it was first published in the United Kingdom during the prior calendar year. There is no restriction on the nationality of the author, and the publication history of works outside of the United Kingdom is not taken into consideration. Books must be submitted for consideration by their publishing company and self-published titles are not currently eligible. An official call for entries is issued to UK publishers every year and members of the judging panel and organisation committee also actively call in titles they would like to see submitted. A title must be actively submitted in order to be considered. The judges form a shortlist of six works that they feel are worthy of consideration, from which they select a winning book. The winner receives an engraved bookend and a prize consisting of a number of pounds sterling equal to the current year, such as £2016 (2361.88 euros) for the year 2016. Prior to 2001, the award was £1000 (equivalent to 1171.57  euros).
During the 30 nomination years, 115 authors have had works nominated, 26 of whom have won. China Miéville has won three times, while Pat Cadigan and Geoff Ryman have won twice; no other author has won multiple times. Stephen Baxter and Gwyneth Jones have the most nominations at seven, and Baxter has the most nominations without winning. Neal Stephenson has won once out of six nominations; Ken MacLeod and Kim Stanley Robinson have also been nominated six times. Paul J. McAuley and Miéville have been nominated five times; McAuley has one win, whereas MacLeod and Robinson have none.
"Children of Time" by Adrian Tchaikovsky (UK) has been announced as the 30th winner of the 2016 Arthur C. Clarke Award.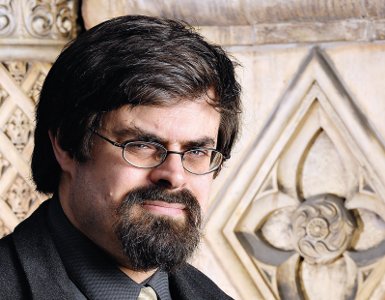 Adrian Tchaikovsky (polish origin Adrian Czajkowski)
The winner was announced on the evening of Wednesday 24th August at a special ceremony held at Foyles bookshop's flagship store on Charing Cross Road, London, and presented in front of an audience of science fiction writers, publishers and fans.
The evening began with a toast to the memory of Sir Arthur C. Clarke led by Angie Edwards, Sir Arthur's niece, and the winner, Adrian Tchaikovsky, was presented with a trophy in the form of a commemorative engraved bookend cheque as well as prize cheque for £2016.00 (2361.88 euros).
Award Director Tom Hunter said:
"Children of Time has a universal scale and sense of wonder reminiscent of the novels of Sir Arthur C. Clarke himself, combined with one of the best science fictional extrapolations of a not-so-alien species and their evolving society I've ever read."
The finalists were :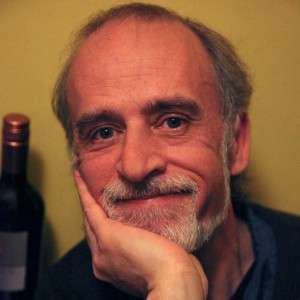 "Europe at Midnight" – Dave Hutchinson (UK)
"Arcadia" – Iain Pears (UK)

"Way Down Dark" – J.P. Smythe (UK)
"The Book of Phoenix"– Nnedi Okorafor (USA)
"The Long Way to a Small Angry Planet" – Becky Chambers (USA)
The judging panel for the Arthur C. Clarke Award 2016 are:
David Gullen, British Science Fiction Association
Ian Whates, British Science Fiction Association
Liz Bourke, Science Fiction Foundation
Andrew McKie, Science Fiction Foundation
Leila Abu El Hawa, SCI-FI-LONDON film festival
Andrew M. Butler represents the Arthur C. Clarke Award in a non-voting role as the Chair of the Judges.