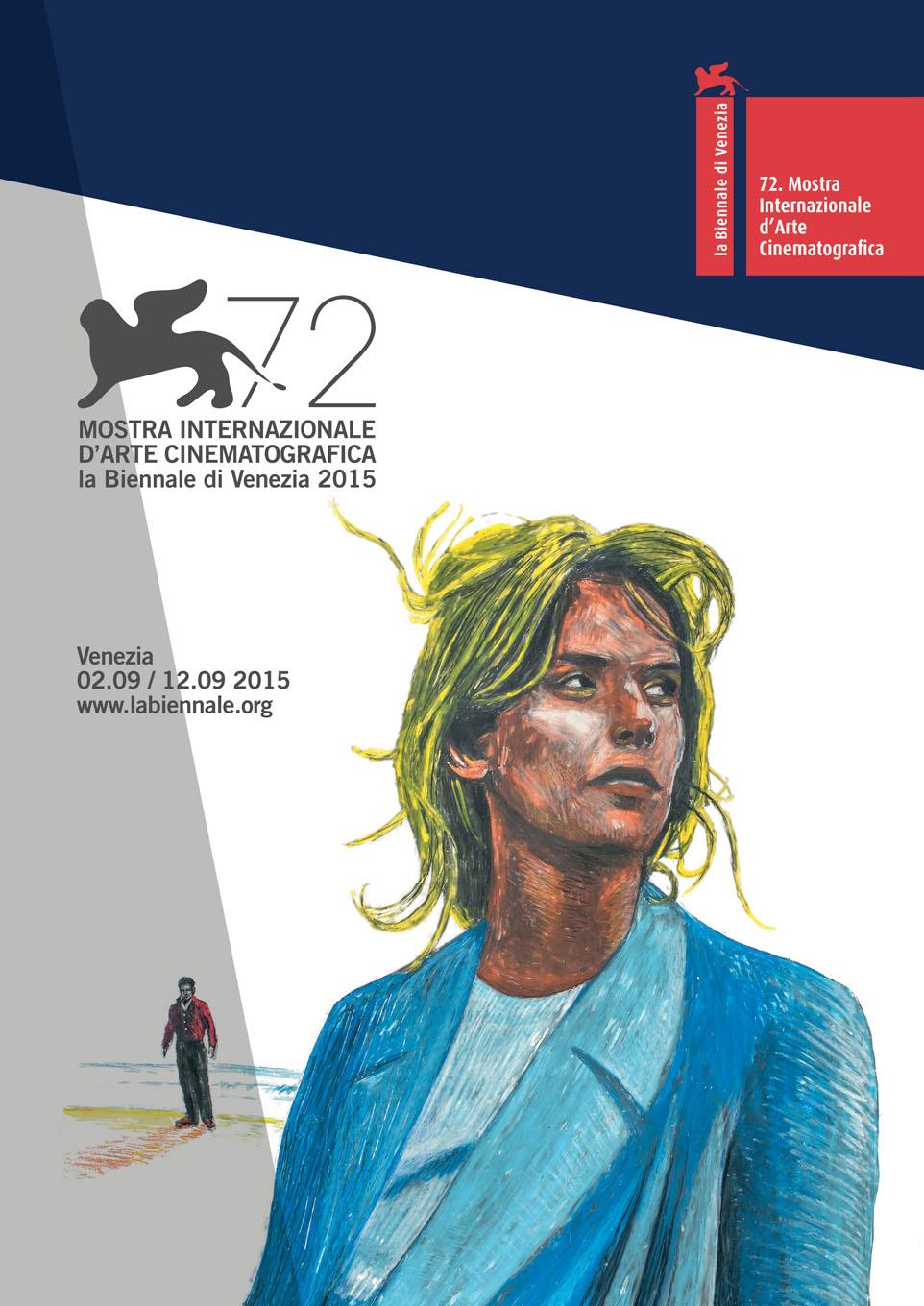 The festival poster features Nastassja Kinski in front as reminiscent of Wim Wenders's "Paris, Texas", while in background it features the character of Antoine Doinel portrayed by Jean-Pierre Léaud from François Truffaut's 1959 drama film "The 400 Blows", which also appeared in 71st Venice International Film Festival poster.
The 72nd Venice International Film Festival (72.Mostra Internazionale d'Arte Cinematografica – La Biennale di Venezia), the world's oldest surviving film festival, organized by La Biennale di Venezia, runs on Venice Lido (Italy) from 2nd to 12th September 2015, directed by Alberto Barbera.
Well, not exactly a sciencefictional event, but one of the world's best film festivals, part of the Big Five Ones. Nevertheless, a SF friendly event especially.
The aim of the Festival is to raise awareness and promote the various aspects of international cinema in all its forms: as art, entertainment and as an industry, in a spirit of freedom and dialogue. The Festival also organizes retrospectives and tributes to major figures as a contribution towards a better understanding of the history of cinema.
The Mexican film director Alfonso Cuarón has been announced as the President of the Jury for the main competition.
A restored version of Federico Fellini's film Amarcord will be shown at the festival.
The Icelandic film directorBaltasar Kormákur's "Everest" has been announced as the festival's opening film. The Chinese film director Guan Hu's drama film "Mr. Six" will be the closing night film. Actress and director Elisa Sednaoui will host the opening and closing ceremonies of the festival.
The festival will honour Brian De Palma with Glory to the Filmmaker Award and a documentary film titled "De Palma" by Noah Baumbach and Jake Paltrow will also screen at the festival. Jonathan Demme will receive the Persol Tribute to Visionary Talent Award, who will also serve as the President of Horizons (Orizzonti) section jury.
Juries
Main competition
Alfonso Cuarón: Mexican director (President of Jury)
Elizabeth Banks: American actress and director
Diane Kruger: German actress
Emmanuel Carrère: French author, screenwriter and director
Nuri Bilge Ceylan: Turkish director
Pawel Pawlikowski: Polish director
Francesco Munzi: Italian director
Hou Hsiao-Hsien: Taiwanese director
Lynne Ramsay: Scottish director and screenwriter
Palazzo del Cinema by the architect Luigi Quagliata, 1938 (Home of the Venice International Film Festival)
Horizons (Orizzonti)
Jonathan Demme: American director (President of Jury)
Alix Delaporte: French director and screenwriter
Paz Vega: Spanish actress
Fruit Chan: Hong Kong director
Anita Caprioli: Italian actress
Luigi De Laurentiis
Saverio Costanzo: Italian director (President of Jury)
Roger Garcia: Hong Kong producer
Natacha Laurent: French film critic and historian
Charles Burnett: American director Charles Burnett
Daniela Michel: Mexican journalist
In competition are 21 films, including Tom Hooper's "The Danish Girl" starring Academy Award-winner Eddie Redmayne and performance artist Laurie Anderson's "Heart of a Dog".
"In a futuristic utopian society, human emotions have been eradicated and everyone lives in peace but when a new disease surfaces, everything changes for illustrator Silas (Hoult). He becomes an outcast once infected and is drawn to his writer co-worker Nia (Stewart), who is also infected but hiding her condition. In order to survive, they have to escape together."
The American film director Drake Doremus' "Equals", a romantic science fiction movie starring Kristen Stewart and Nicholas Hoult, also competes as does "Beasts of No Nation", a war drama with Idris Elba. 
"Equals" was selected to compete for the Golden Lion at the 72nd Venice International Film Festival and will have its world premiere on September 5th 2015.