The European Utopiales Awards of the Loire Counties (Le prix européen Utopiales des pays de la Loire) is a literary prize created in 2007 for the 8th edition of Utopiales, the International Festival of Science Fiction in Nantes (France), with the support of the Regional Council of Loire Counties.
The award recognizes a novel or a collection of "imaginary literature" published in French during the preceding season (June-May) and whose author is European. The prize is worth 3000 euros. Since 2011, a second prize rewards a novel for youth.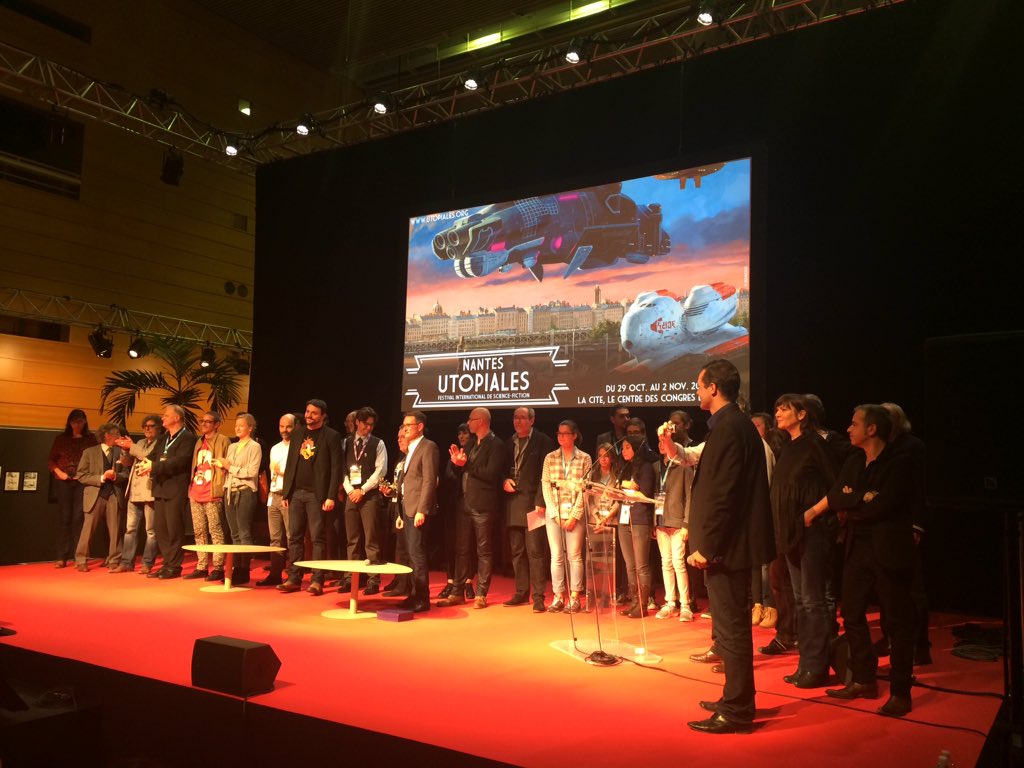 The European Utopiales Award
L'Autre Ville (The Other City/Druhé město, 1993) by Michal Ajvaz (Czech Republic) ; translated by Benoît Meunier, Mirobole Press, 2015
"In this strange and lovely hymn to Prague, Michal Ajvaz repopulates the city of Kafka with ghosts, eccentrics, talking animals, and impossible statues, all lurking on the peripheries of a town so familiar to tourists. The Other City is a guidebook to this invisible, "other Prague," overlapping the workaday world: a place where libraries can turn into jungles, secret passages yawn beneath our feet, and waves lap at our bedspreads. Heir to the tradition and obsessions of Jorge Luis Borges, as well as the long and distinguished line of Czech fantasists, Ajvaz's Other City–his first novel to be translated into English–is the emblem of all the worlds we are blind to, being caught in our own ways of seeing."
The award recognizes a novel, or a collection, published in French during the eligibility period whose author is a citizen of a country belonging to the European Community. The prize has a cash value of 2000 euros. The winner was selected by a jury composed of Jean-Pierre Dionnet, Pierre-Michel Caillé and Stéphan Henry.
The European Utopiales Youth Award 2015 (Le Prix Utopiales Européen Jeunesse 2015)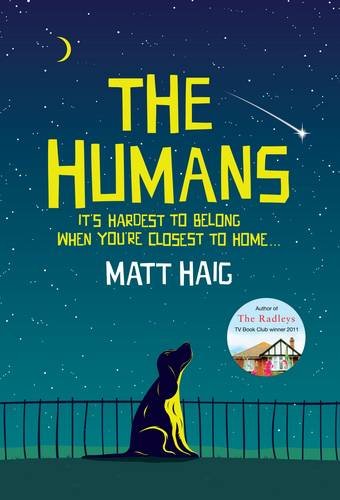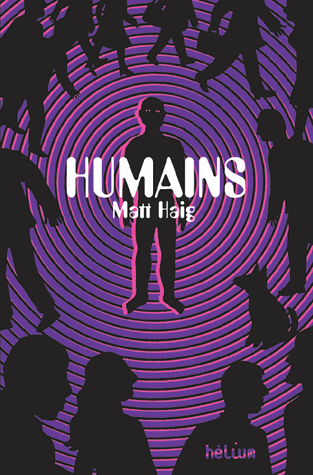 Humains (Humans) by Matt Haig, UK (translated by Valérie Le Plouhinec), Hélium Press, August 2014
The winner was selected by a jury of young readers between 13 and 16 years old, Zoé Berthelot, Louna Boulic, Luna Brasseur, Barbara Chotard, Julien Couvert, Titouan Giraudon, Elena Guibert, Marie Perrault, François Philippe and Aglaé Thebaud.
Also presented was the Julia Verlanger Prize, a literary award established in 1986 which honors science fiction and fantasy novels.
Julia Verlanger Award
Lum'en by Laurent Genefort,  Le Bélial Press, 2015
Special Jury Mention :
L'Adjacent (The Adjacent) by Christopher Priest (translated by Jacques Collin), éd. Denoël, 2015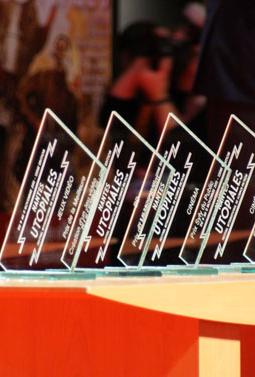 Utopiales Prize List
Novel
2007: La Zone du dehors (The Area From Outside) by Alain Damasio (France)
2008: Seigneurs de l'Olympe (Lords of Olympus/Señores del Olimpo) by Javier Negrete (Spain)
2009: Le Déchronologue by Stéphane Beauverger (France)
2010: Tie : Cygnis by Vincent Gessler ; Tancrède, une uchronie (Tancrède, an alternate history) by Ugo Bellagamba (France)
2011: Rêves de Gloire (Dreams of Glory) by Roland Charles Wagner (France)
2012: Mordre le bouclier (Biting the Shield) by Justine Niogret (France)
2013: Exodes (Exodus) by Jean-Marc Ligny (France)
2014: Sumerki by Dmitry Glukhovksy (Russia)
2015: L'Autre Ville (The Other City) by Michal Ajvaz (Czech Republic)
Youth Novel
2011: Terrienne (Terran) by Jean-Claude Mourlevat (France)
2012: Saba Ange de la Mort (Blood Red Road) by Moira Young (Canada/UK)
2013: Ici-Bas (Here-Down) by Yves Grevet (France)
2014: Pixel noir (Black Pixel) by Jeanne-A Debats (France)
2015: Humains (Humans) by Matt Haig (UK)
The full list of all awards given at the event, including the video game competition, film festival, and cosplay, is here.