The Gollancz Festival aka Gollancz Fest is back!
Gollancz, the science-fiction and fantasy imprint of the Orion Publishing Group, is  announcing the programme of The Gollancz Festival 2015 taking place at Waterstones Manchester Deansgate, 16 October 2015, and Waterstones London Piccadilly, 17 October 2015 and digitally worldwide.
Gollancz is the oldest specialist SF & Fantasy publisher in the UK. Founded in 1927 and with a continuous SF publishing programme dating back to 1961, the imprint of the Orion Publishing Group is home to a galaxy of award-winning and bestselling authors. Through it's long-running SF and Fantasy Masterworks programme, and major digital initiative the SF Gateway, Gollancz have one of the largest ranges of SF and Fantasy of any publisher in the world.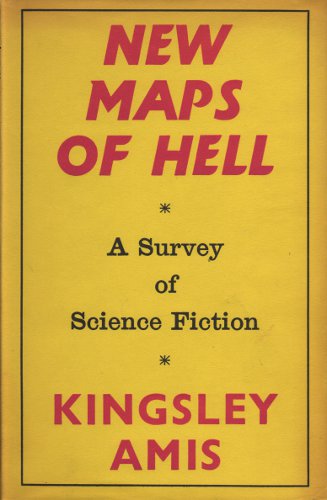 Victor Gollancz Ltd was a major British book publishing house of the twentieth century. It was founded in 1927 by Victor Gollancz (1893–1967) and specialised in the publication of high quality literature, nonfiction and popular fiction, including science fiction. Upon Gollancz's death in 1967, ownership passed to his daughter, Livia, who sold it to Houghton Mifflin in 1989. Three years later, in October 1992, Houghton Mifflin sold Gollancz to the publishing house Cassell & Co. Cassell and Orion Publishing Group were acquired by Hachette in 1996, and in December 1998 the merged Orion/Cassell group turned Gollancz into its science fiction/fantasy imprint.
"The Gollancz Festival 2014 was the first of its kind – an integrated multi-platform, digital and physical one-day book event featuring live participation from almost 50 writers. Even bigger and better, the Gollancz Festival 2015 will showcase more than 70 brilliant authors across 48 hours of action-packed book shop events and creative digital programming.
The Gollancz Festival 2015 will take place over Friday 16 October and Saturday 17 October. Due to popular demand, festival events will be held at Waterstones Manchester Deansgate, from 6 – 9pm on Friday 16 October, and at Waterstones Piccadilly, from 2 – 5pm on Saturday 17 October. Each store will host two strands of unique back-to-back author events followed by an author signing event featuring all participating authors.
The Gollancz Festival 2015 at Waterstones Manchester Deansgate, 16 October 2015, and Waterstones London Piccadilly, 17 October 2015.
Guests include Ursula K. Le Guin, Stephen Baxter, Greg Bear, Aliette de Bodard, Hannu Rajaniemi, Alastair Reynolds, Adam Roberts, Philip Mann, Paul McAuley, Ian McDonald, Richard Morgan, Tim Powers,  Justina Robson, Lisa Tuttle.
The full list of participating authors taking part in traditional and/or digital events currently includes: Ben Aaronovitch; Joe Abercrombie; Mark Alder; Stephen Baxter; Greg Bear; Bradley Beaulieu; Kit Berry; James Blaylock; Aliette de Bodard; Anna Caltabiano; C. Robert Cargill; Elspeth Cooper; Paul Cornell; Edward Cox; A.J. Dalton; Stephen Deas; Jaine Fenn; Tony Gonzales; Charlaine Harris; Joanne Harris; M.G. Harris; Joe Hill; John Honor Jacobs; Antonia Honeywell; Stephen Hunt; Simon Ings; Alex Lamb; David Langford; Ursula K. Le Guin; Philip Mann; Elizabeth May; Paul McAuley; Ian McDonald; Suzanne McLeod; Simon Morden; Richard Morgan; Den Patrick; Sarah Pinborough; Tim Powers; Hannu Rajaniemi; Alastair Reynolds; Adam Roberts; Al Robertson; Justina Robson; Pat Rothfuss; Brandon Sanderson; Nalini Singh; Gavin Smith; Mark Stay; Tricia Sullivan; Lisa Tuttle; Jon Wallace; Catriona Ward, Michael J. Ward; Sean Williams; Chris Wooding.
Filled with more events, more venues, more authors, more of everything you asked for and a few surprises! Save the dates for the 16th and 17th October. This year GollanczFest will be working in conjunction with Waterstones and Future PLC, the publisher of SFX and Total Film magazines and the website GamesRadar+.
Trailer : https://www.youtube.com/watch?v=860KoXc9wrE
The festival is expanding over two days and will have events in Waterstones Manchester Deansgate on the 16th and Waterstones Piccadilly London on the 17th. GollanczFest will also have an exciting line up of digital events.
Both the events in Manchester and London will have two strands of action-packed programming, followed by a group signing session including all participating authors. Each attendee will receive a goody bag with some spectacular exclusives. You can find full details of the authors you can meet face-to-face and book tickets for the Manchester event here and the London event here.
This year GollanczFest will also be partnering with the fantastic Prince Charles Cinema, London, for screenings of two films Minority Report and The Prestige, (both based on Gollancz titles!) on the 15th and 18th October 2015, from 7.30pm. The screenings will feature the chance to meet (and have book signed) by the hottest new talents in SF&F. Each attendee will also receive a Gollancz Festival goody bag.  Click here for more information and to book tickets.
Gollancz is also delighted to reveal that they will be working with the Gamer's Bus to bring console and gaming pc's to The Gollancz Festival venues in both London and Manchester.
The Gollancz Festival 2015 will also enlarge its reach, with online events scheduled across all 48 hours of the festival to make it truly worldwide – specifically working with Hachette Australia and New Zealand to connect with SF&F readers in Australasia. Entertaining, interactive content will be shared on established as well as developing platforms, allowing readers to interact with #GollanczFest on the platform of their choice."
http://www.gollancz.co.uk/gollanczfest2015/
http://www.gollancz.co.uk/2015/04/the-gollancz-festival-is-back/
http://www.gollancz.co.uk/category/science-fiction/
http://www.gollancz.co.uk/category/sf-gateway/
http://www.gollancz.co.uk/category/fantasy/
©Gollancz