The Grand Prix de l'Imaginaire (Great Award of the Imaginary) is a prestigious European Award dedicated to the speculative fiction,  a french literary prize created in 1974 by the writer and critic Jean-Pierre Fontana at the Clermont-Ferrand Festival of Science Fiction. It's the oldest still active SFF french award and it covers science fiction, fantastika, fantasy, various fusions of these sub-genres and transfictions.
Originally titled "Grand Prix de la Science-Fiction Française" (Great Award of the French Science Fiction), it was renamed Grand Prix de l'Imaginaire in 1992, which corresponds to an extension of its jurisdiction.
The winners of the 2014 french Grand Prix de l'Imaginaire (Great Award of the Imaginary) had been announced :

Francophone Novel
"Anamnèse de Lady Star" (Lady Star's Anamnesis) by L.L. Kloetzer (Denoël, Lunes d'Encre)
Foreign Novel

"The Man Who Spoke Snakish" (L'Homme qui savait la langue des serpents)  by Andrus Kivirähk (Estonia) ; Le Tripode Publishing House
Francophone Short Story
"7 secondes pour devenir un aigle" (7 Seconds to Become An Eagle) (collection ) by Thomas Day ( Belial')
Foreign Short Story

"Complications"/"Silver Wind" ( collection ) by Nina Allan ( UK) ; Tristram Publishing House
Young Adult Francophone Novel


"Animale. La Malédiction de Boucle d'or" (Animal. The Goldilocks' Curse) by Victor Dixen (Gallimard Jeunesse)
Foreign Young Adult Novel
"Maggot Moon" (Une Planète dans la tête) by Sally Gardner ( UK) ;  Gallimard Jeunesse Publishing House
Jacques Chambon Award for Translation
Bernard Sigaud for "Complications"/Silver Wind (collection) by Nina Allan (UK ; Tristram Publishing House )
Wojtek Siudmak Award for Illustration
Didier Graffet for the cover's illustration of "Steampunk – De vapeur et d'acier" (Steampunk – From Steam and Steel) by Xavier Mauméjean ( Le Pré clerics )
Comics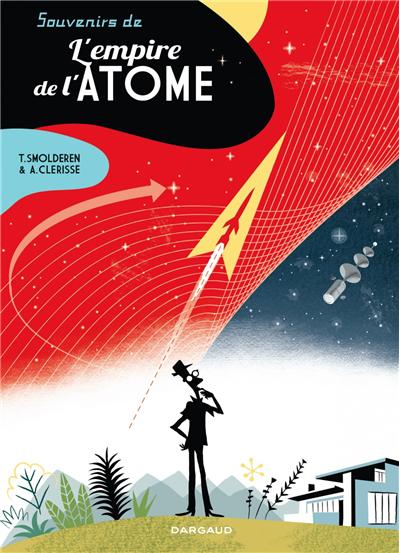 "Souvenirs de l'empire de l'atome" ( Memories from the Atom's Empire) by Alexandre Clérisse & Thierry Smolderen (Dargaud )
Manga
"The Arms Peddler" ( volumes 1-6 ) by Kyoichi Nanatsuki & Night Owl (Ki-oon)
Essay
"Souvenirs du futur. Les Miroirs de la Maison d'Ailleurs" ( Memories of the Future. The Mirrors of the House of Elsewhere)  – editors Marc Atallah, Frédéric Jaccaud and Francis Valéry (Presses Polytechniques et Universitaires Romandes)
Special Award
The simultaneous edition of the Stefan Wul's works at Bragelonne Publishing House (L'Intégrale Stefan Wul) and " The Universe of Stefan Wul" at Ankama Publishing House, the comics adaptations of novels by D. Cassegrain, Mr. Hawthorne , D. Lapiere,  J.-D.Morvan, M. Reynes, O. Vatine, Yann.
The public presentation of the Grand Prix de L'Imaginaire will take place on Sunday, the 18th of June 2014 at the Maison de l'Imaginaire (The House of the Imaginary), during the  Saint-Malo Étonnants Voyageurs Festival  (Amazing Travellers, France) followed by a cocktail in the presence of the winners.
http://www.etonnants-voyageurs.com/spip.php?page=themesstmalo2014&id_mot=4553
http://www.etonnants-voyageurs.com/spip.php?rubrique335