A few days ago the names of the winners of Strannik (Pilgrim) Award were revealed, Strannik being one of the most important SF&F awards in Russia.

A special prize was awarded to Vuk Zadunaisky for its fantasy historical cycle "The Crown of Balkans" ( Балканcкий венец ) , and also to the recently disappeared Esli SF magazine.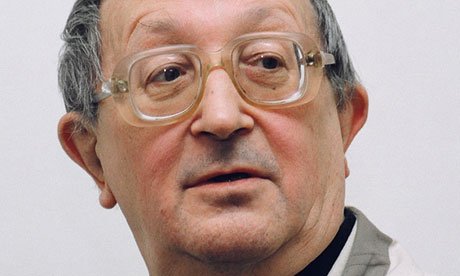 Boris Strugatsky (April 14th, 1933 – November 19th, 2012)
Another recently disappeared, Boris Strugatsky, was awarded the title of "Paladin of the Imagination".
In the category "The Best Style", Dmitri Bykov won with his novel "X" ( Икс ), published by Eksmo.

The "Best Theme" prize was awarded to Olga Onoiko for her science-fiction novel "The Sea of Names" ( Море Имён), also launched by Eksmo.

The "Best Original Idea" went to Natalia Schneider and Dmitri Dzygovbrodsky for their post-apocalyptic novel "The Weeds" (Сорные травы), published by Fantaversum.

Finally, the "Best Picture of the Future" prize went to Elena Bychkova and Natalia Turchaninova for their mystical novel "Sometimes They Die" (Иногда они умирают ), published by Alfa-kniga.
Strannik Awards' Site : http://rusf.ru/strannik/
© Patrice and Viktoriya Lajoye (France) Reposted by the permission of the authors. We're thanking them.
The original post in french is on the authors' blog, Russkaya Fantastika : "Prix Strannik 2013",  http://www.russkaya-fantastika.eu/
Viktoriya and Patrice Lajoye are two specialists on the rusophone SF&F (russian and ukrainian ones), translators, editors and owners of the Russkaya Fantastika french speaking blog, a remarkable instrument and project dedicated to the analysis of the russian and ukrainian fantastika fiction, an important part of the European SF&F.