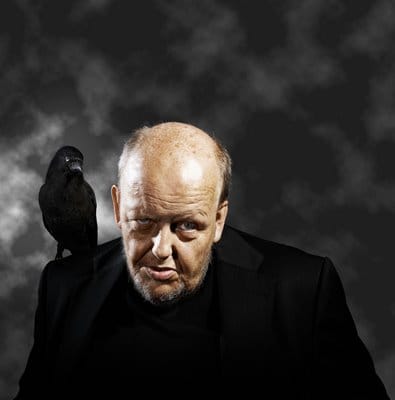 From left : Daniel Atterbom, Freddie Wadling, Marita Lindquist
RIP: Sf-fan, journalist, comics expert, former chairman of the Swedish Comics Association DANIEL ATTERBOM (b 1959) died June 4th, from cancer. Well-known and appreciated in the sf community. Goth rocker and  horror cineast FREDDIE WADLING (b 1951) passed  away June the 2nd, having had a frail health for a long time. He knew a number of fans that he socialised with. Author MARITA LINDQUIST (b 1918) of Finland (writing in Swedish) died June 7th, at the respectable age of 97. Winner of many literary awards and especially during her later career writing a number of works in the fantastic genre.

HAILED AUTHOR REVEALED AS NEONAZI! The pseudonym "Nikanor Teratologen" (aka Niclas Lundkvist) has been praised – by many critics -, won prizes, have been played on the theatre stage etc, writing absurd novels mixing horror, obscenities and the politically incorrect. But we now learn that he for years have posted hundreds of neonazi comments (under another pseudonym) on the message board Flashback, eg 568 postings about gas chambers, 44 about "racist Jews", 1482 about Auschwitz, etc. A vitriolic debate rages about how naive Swedish critics are, not understanding that the rambling "Teratologen" wasn't doing satire but speaking his (dark) hear out.
BUSINESS NEWS: Audiobook company STORYTEL BUYS NORSTEDTS, Sweden's oldest publishing house (behind eg the Stieg Larsson books). AMAZON opens an office on Queen's Street (Drottninggatan) in Stockholm this autumn. Dominating MAGAZINE DISTRIBUTOR Tidsam buys the competitor Interpress and CABLE-TV operator Comhem buys competitor Boxer – critics point to risk of monopoly and higher prices for consumers in both these cases. Game publisher PARADOX INTERACTIVE has gone public, and their shares rose during the first days on the stock market. This company eg owns the right to Conan (RE Howard's barbarian). The boss of HBO visited Sweden in June, and said that they plan to shoot more TV series in Scandinavia.

AWARDS: The Lifetime Achievement Award of the Stockholm Film Festival this autumn will go to director FRANCIS FORD COPPOLA who also will attend the festival. The award itself consists of a bronze horse weighing 7.3 kg.
David Saltzberger, physics professor and science consultant to the TV show "THE BIG BANG THEORY" has together with the show's producers  – Chuck Lorre, Steven Molaro and Bill Prady – won The Torsten Wiesel Midnight Sun Award, for "distinguished achievement in Promoting Science".  The professor visited Stockholm in late May and took part in award seminars.
From left : Alicia Vikander, Alexander Skarsgård, Bill Skarsgård
SWEDES IN /S/P/A/C/E FILMS: ALICIA VIKANDER, recently elected into the Oscars academy (though it is a body of several thousands) will star in a new "Tomb Raider" film, to be released in 2018.
Meanwhile, ALEXANDER SKARSGÅRD make ladies swoon in the new Tarzan film, and his brother BILL SKARSGÅRD plays Pennywise the clown in the new version of Stephen King's IT.
But the biggest piece of film news is the return to the screen of cult film star (and former pinup magazine model) CHRISTINA LINDBERG. She's known from the cult film "Thriller – A Cruel Picture", eg inspiring Quentin Tarantino making "Kill Bill". She has been out of the film business since the 1970's but will soon play in "Black Circle", described as an "international horror film" but shot in Swedish (starting in Stockholm this summer) – many long for Queen Christina to return!
NEW SWEDISH SF ON TV, but not in the form of new seasons for "Real Humans" or "Jordskott". The SVT broadcaster and the production company Bob Films plans to make a TV series based on the author Lars Wilderäng's trilogy Stjärnklart (means "Starry Sky"). Wilderäng says that he won't write the scripts, but "leave that to professionals".
"In Stjärnklart, electronics have no immune system. There is something wrong with the increasing number of mobile phones being sent for repair. They are stone dead. At the same time there are a series of unexplained events across the country, shop shelves are empty, summer colds are getting tougher, and blackouts are becoming an everyday occurrence."
THEATRE: The Danish play based on  John Ajvide Lindqvist "Let the Right One In" has received Denmark's biggest theatre Award, the Reumert Prize. At the same time Swedish Radio's drama "Som Trolleri" (approx "Like Wizardry") has been awarded the Nordic Radio Theatre Prize. It is a drama about a young girl meeting a very mysterious boy in the forest.
And Swedish Radio this summer also presents "De dödas röster" ("Voices of the Dead") in eight parts, written by Sara Bergmark Elfgren, known for "The Circle" books. A journalist digs into an old murder which has become the basis of a local ghost legend.


A GRANT FOR FANZINE RESEARCH has gone to PhD Jerry Määttä to research Swedish sf fanzines. The Klemming Grant is worth 50 000 Swedish crowns (a bit over 5 000 Euros), and he says he'll start the research project this autumn, to be titled "Swedish sf-fanzines, 1970-1990, bibliography, functions and ways of expressions". (Swedish info)  Jerry originally received his PhD for his thesis Raketsommar ("Rocket Summer"), on Swedish sf 1950-1968, a few years ago. BTW, one Josefine Wälivaara will September the 2nd defend her PhD thesis at Umeå University, titled "Dreams of a Subversive Future: Sexuality, (Hetero)normativity and Queer Potential in Science Fiction Film and Television".

SCIENCE FICTION WAS ALMOST GOING "TEKNOVISION" in Sweden. In 1953 the big popular technology magazine Teknikens Värld launched a big contest to find a new name for the genre. "Science fiction" was sort of…American.
Yours Truly writes about it (in English) here. The winning suggestion was "Teknovision", but fortunately it never caught on. (The legendary Alvar Appeltofft was one of the people having name suggestions.)
And other news, this time European ones :
http://next.liberation.fr/livres/2016/07/01/fantaisies-finnoises_1463399 – an article about Finnish fantastic literature (Finnish Weird) in the French daily newspaper Libération.
http://www.heraldscotland.com/news/14614809.Simon_Pegg_s_advice_to_Theresa_May__Ask_yourself__what_would_Kirk_do__/ – just a fun piece, Simon Pegg from "Star Trek" advices the new British PM Theresa May to "ask what Captain Kirk would do…". Hm, "Beam  us to Brussels! Phasers on stun…" :))
Short genre fiction in Swedish—an overview of the '00s
Swedish Speculative Fiction : The Encyclopedia of Science Fiction
Pic by Kirill Pleshkov
Ahrvid Engholm is a swedish author, editor, journalist and SF fan.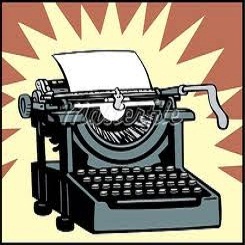 http://www.skriva.bravewriting.com/