Author and playwright August Strindberg (1849-1912) is together with Astrid Lindgren Sweden's perhaps most well-known writer.
(If we leave out recent Larssons and Mankells of more criminal inclinations.) Besides writing plays like "A Dream Play", "The Father" and "Miss Julie" he was intensely interested in philosophy, science, chemistry and the occult. He worked with telegraphy in his youth and was an enthusiastic photographer. He wrote non-fiction books with his thoughts on science, much of which we today would consider pseudoscience.  Much of this took place in the 1890's when Strindberg had psychic breakdowns known as the "inferno crisis". This was also the time when Strindberg after having earlier cracked down on religion became religious, in an "Old Testament manner".
This is covered in the new book by Henrik Johnsson, "Det oändliga sammanhanget" (title means "The Eternal Circumstances"; Malört förlag, 2015), and Monday February 23rd he talked about his Strindberg research, in the beautiful main hall of the Stockholm City Library (the main branch, built by the famed architect Gunnar Asplund). Johnsson wrote his PhD thesis on Strindberg and occultism and is presently teaching at Aarhus University in Denmark. Johnsson's lecture was very popular and the library had to set up a new section with extra chairs for the crowd listening.
Henrik Johnsson
Strindberg's basic worldview early on was rationality and what Johnson called "evolution morality", inspired by Darwin, but during the inferno crisis he drifted into all kinds of fringe teachings. He was living in Paris and got in touch with French alchemists and Strindberg experimented with making gold in his hotel room. This sounds like a wasted effort today, but in atomic theory and inalterable elements wasn't universally accepted in the 1890's. Strindberg leaned towards a monistic theory where everything consisted of basic "monads" which could evolve into different manifestations. Just as a snail can evolve into a clam – it can't, of course – lead may become gold.
Another of his experiments were the so called "celestographs" (see examples : http://www.sfoto.se/f/artiklar/fotografen-august-strindberg) where he took pictures of the night sky without lenses. Strindberg corresponded with scientists like Ernst Haeckel and was interested in using science to gain knowledge of metaphysics in some sort of "religious science".
Emanuel Swedenborg, Carl Linnaeus
He became very interested in the 18th century mystic, philosopher and scientist Emanuel Swedenborg and studied Carl Linnaeus. Metaphysics and the occult could "lead to God", he thought, when ordinary science can't be used, but after that faith had to taker over. Strindberg "accepted God, but not Jesus", ie he was against the trinity launched in the New Testament. He thought he saw "signs" of a hidden reality all around him, that objective and a subjective reality existed side by side. This is recorded in his The Occult Diary, written 1896-1906 (see : https://www.wdl.org/en/item/14294/). Many of Strindberg's weird ideas, often bordering science, are to be found in his 1000+ pages "En blå bok" ("A Blue Book", 1907, see : http://www.gutenberg.org/ebooks/44118)
Henrik Johnsson and the editors from Malört förlag
But he denounced spiritism, talking to the dead and things like that ("It's only women and Far East and Mahatmas, and not science").  Johnson called Strindberg one of the first modernists, before modernism really existed.
Wikipedia calls his play "The Ghost Sonata" a "key text in the development of modernism drama…a world in which ghosts walk in bright daylight, a beautiful woman is transformed into a mummy and lives in the closet, and the household cook sucks all the nourishment out of the food before she serves it to her masters." Modernism has roots in the occult, Johnson claimed. The surrealists were for instance very interested in paraphysics phenomena, seances and other stuff out of this world.
Stockholm City Library (the main branch, built by the famed architect Gunnar Asplund)
When audience input was welcomed I raised my hand and asked Johnson about if Strindberg also studied Newton. This great scientist was also into gold making and Newton too denounced trinity. The lecturer looked into the index of his book and answered that Newton is covered on three pages.
Strindberg never received the Nobel Prize. He was too radical for the members of the Swedish Academy. But when he died, of stomach cancer in 1912, his funeral march was followed by 60 000 stockholmers.
P.S. I have earlier, in Swedish, reviewed a book about Strindberg and his last home, "Strindberg i Blå Tornet" (Strindberg in the Blue Tower), the "Blue Tower" (the links in the text leads to pictures of Strindberg's apartment), now restored, as a Strindberg museum, to what it was when he lived there.
©Ahrvid Engholm
Ahrvid Engholm is a swedish author, editor, journalist and SF fan.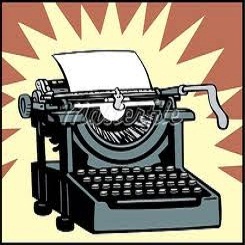 http://www.skriva.bravewriting.com/