News
Science Fiction August 2016 At ARTE TV
The European Culture TV channel ARTE offers a science fiction films cycle in August 2016 :

01.08.2016 at 20:55 : "Barbarella" (1968) by Roger Vadim, with Jane Fonda, Ugo Tognazzi, David Hemmings (France-Italy)
01.08.2016 at 22:30 : "Silent Running" (1972) by Douglas Trumbull (USA), with Bruce Dern.
01.08.2016 at 23:50: "Planet of Storms" (Планета Бурь/Planeta Buri, 1962) by Pavel Klushantsev  (Soviet Union)
02.08.2016 at 1:15: Cathleen O'Connell's Documentary "PBS American Experience : War of the Worlds", 2013, (USA)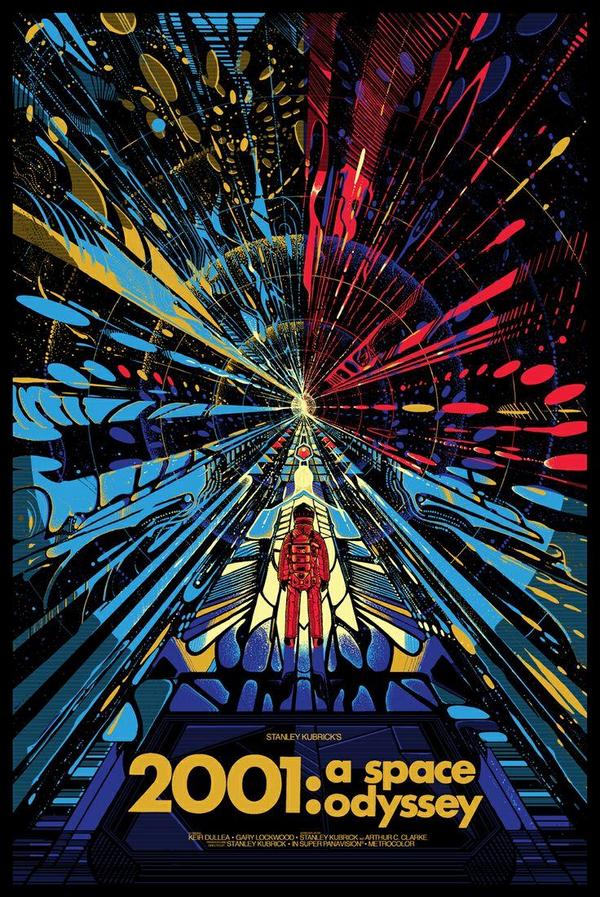 15.08.2016 at 20:55 : "2001 : A Space Odyssey"(1968) by Stanley Kubrick (UK-US), with Keir Dullea, Gary Lockwood.
15.08.2016 at 23:00: "Slaughterhouse 5" (1972) by George Roy Hill (USA); Jury Prize Award, 1972 Cannes Film Festival.
28.08.2016 : "Mars Attacks!" (1996) by Tim Burton (USA)
ARTE TV : http://download.pro.arte.tv/uploads/Cinema_mensuel-ao%C3%BBt.pdf
ARTE TV is an European Culture Channel co-funded by the European Union.
ARTE (Association Relative à la Télévision Européenne) is a Franco-German TV network, a European channel, that promotes programming in the areas of culture and the arts.
It is made up of three separate companies: the Strasbourg-based European Economic Interest Grouping, Arte GEIE, plus two member companies acting as editorial and programme production centres, Arte France in Paris (France) and Arte Deutschland in Baden-Baden (Germany). As an international joint venture (an EEIG), its programmes cater technically to audiences from both France and Germany. This implies double-titling, opposite-language subtitling, dubbing, hosts who speak both languages alternately, and two separate audio tracks (through DVB-T, satellite television and digital cable).
ARTE's building in Strasbourg, France
Three-quarters of ARTE's programming are provided in equal proportion by the two member companies Arte France and Arte Deutschland while the remainder is being provided by Arte GEIE and the channel's European partners.
ARTE France was formerly known as La Sept (La Société d'édition des programmes de télévision, but also a play on words, given that the name means the seventh (network) and La Sept existed while the fifth network was still La Cinq; it made satellite television programs at the time) and by ARTE Deutschland GmbH, a subsidiary of the two main public German TV networks ARD and ZDF.
Its mission, as described in Article 2 of its formation agreement, are "to conceive and produce television programmes which (…) are cultural and international in character and conducive to promoting understanding and cooperation between Europe's nations, and to broadcast these programmes or to authorise their broadcast."
The founding idea behind ARTE is to bring German and French people closer together through shared cultural programmes and thereby promote cultural integration in Europe. Creating a television channel for two audiences was a first in television history and is still an exception in the global TV market today.
Since 1991, ARTE has broadcast the same programmes at the same time in its two language versions in France and Germany. Three-quarters of ARTE's programmes consist of broadcasts provided in equal proportions by ARTE France and ARTE Deutschland. The remaining quarter is provided by ARTE G.E.I.E and the channel's European partners.
Since its creation, ARTE has been committed to cultural diversity and multilingualism, convinced that better circulation of European broadcast content can make a considerable contribution to European cultural integration
ARTE has also a radio web site, called ARTE Radio.
ARTE began transmission in 1992, filling frequencies left unused by the demise of La Cinq, the first French commercial television network (created in 1986). The opening night on 30 May 1992 was broadcast live from the Strasbourg Opera House.
ARTE started out as an evening-only service. In the daytime, the frequencies were shared with other channels. A public channel called Télé emploi occupied the French frequencies for about a month during 1994, before the start of La Cinquième (now France 5) in December that year. For German viewers, Arte was assigned a frequency on the Astra 1D satellite in late 1994, and it was eventually shared with Nickelodeon Germany, later replaced by the new public children's channel Kinderkanal.
In 1996, it started offering an afternoon schedule with reruns for viewers on digital satellite and digital cable. A "proper" afternoon schedule with programmes between 2 p.m. and 7 p.m. was introduced on 6 January 2001.[3] The channel eventually got its own analogue frequency on the Astra satellites.
Transmission and reception
In France, in digital broadcast programming is available permanently on digital cable, digital satellite and digital terrestrial television.
ARTE usually has more viewers in France than in Germany. Around 2002, its share of overall viewing was about 3–4% in France and about 1% in Germany. In France, Arte was available to almost everyone as one of six analogue terrestrial channels. Relatively few French households received cable and satellite television, and the other terrestrial channels didn't really compete with ARTE. Meanwhile, thanks to widespread roll-out of cable television, the vast majority of German households had access to about three dozen channels, including several from the public broadcasters with content similar to Arte. After the introduction of digital terrestrial television in France, Arte's market share has fallen there, while it has been more or less flat in Germany.
On 1 July 2008, the German version of ARTE began broadcasting in HDTV via DVB-S2 on Astra. Arte is now the second 24-hour HDTV channel transmitting via satellite to their German and French audience, next to the German Sky pay TV HDTV channel. Like the national channels of its own respective countries, the German HDTV version of ARTE broadcasts in 720p50, while the French one broadcasts in 1080i25.
ARTE Europe is a project that ARTE is running with financial support from the European Union. It involves broadcasting a selection of ARTE programmes, with English and Spanish subtitles – as well as the channel's legacy languages (French and German) – on the Internet.
This selection will be available free of charge throughout Europe and, whenever possible, the world. It will comprise 600 hours of programmes in total, which will gradually become available from November 2015 to November 2016.
ARTE in English and ARTE en español feature the channel's flagship magazine shows, including ARTE Reportage and Tracks, with new shows going online each week.
Documentaries, reports, and live recordings of performances also enhance the online offering. These different programmes showcase ARTE's cultural and European identity, and the quality of its content.
As linguistic diversity is part of Europe's cultural richness, this ARTE Europe initiative is aimed at bringing Europe's citizens a larger choice of high-quality TV programmes.
ARTE Europe is an experiment in international broadcasting that brings content packed with cultural value to the continent.
ARTE offers programmes on all sorts of screens that are free and without advertising. The new media formats complement the on-air programming.
ARTE live: Programmes can be live streamed on www.arte.tv as well as on smartphones and tablets using the ARTE application
ARTE+7: With the catch-up service, viewers can see programmes free of charge within seven days after first broadcast on the channel.
ARTE Future: Platform that joins viewers and online users with experts and takes a closer look at tomorrow's world. Documentaries and fictions fuel the debate on social problems covering ecology, the economy and technology.
ARTE Creative: Network, Magazine and laboratory for contemporary culture and creativity in all its forms.
ARTE Concert (formerly Arte Live Web): All the performing arts live, exclusive interviews, behind-the-scenes and backstage tours, etc.
Web productions: Interactive web documentaries and web fictions