Dortmund is delighted to host the EUROCON – from 16. – 18. June 2017 – which will be known as U-CON !
Who will be there?
Guests of Honour : Aleksandr Ziljak (Croatia; left) and Andreas Eschbach  (Germany ; right)
U-Con reveals its Anglophone Guests of Honour
Irish illustrator Autun Purser
For next year's Eurocon, U-Con in Dortmund/Germany, The Guests of Honour-list is completed now. Next to Irish illustrator Autun Purser and writers Aleksandar Ziljak and Andreas Eschbach from Croatia and Germany, Dave Hutchinson from Great Britain will take part.
"A journalist, once upon a time. A science fiction writer, occasionally. Will write for food. Or even the odd kind word." – Dave Hutchinson
Dave Hutchinson was born in 1960. At the age of 21, this British author had already published four short story collections before he started working as a journalist. After a long abstinence from writing SF and fantasy, a new collection, named "As the Crow Flies", was published in 2004.
The space opera genre is also not unfamiliar to him. His novella "The Push" deals with well-known subjects presented in a new look. The development of a faster-than-light-propulsion-method leads to the colonization of a planet where alien life has already evolved.
"The author's authoritative prose, intimate knowledge of eastern Europe, and his fusion of Kafka with Len Deighton, combine to create a spellbinding novel of intrigue and paranoia." – The Guardian
The highest attention was paid to Hutchinson's novel "Europe in Autumn" from 2014.
The book is set in a future Europe which is fragmented into numerous microstates. A cook called Rudi, who is working in a restaurant in Krakow, is dragged into an affair and starts a new career as a smuggler and spy. Critics have praised the novel as a blend of John le Carré's espionage thrillers and Franz Kafka's absurd world.
"The Community was created from England, is full of "English" people, and remains a thoroughly English project: the population of this parallel universe are a parody of the English themselves. Yet The Community's geography suggests an "English" domination of an entire continent: one which just happens to coexist in the same physical space as Europe. This world can be viewed as a conservative English ideal: a tamed and "civilised" Europe, one flattened rather than fractured, a Europe without conflicts, divides, or political experiments. Even the landscape is tamed, with the wilderness forming endless gardens, dotted with peaceful village greens. From this stance Hutchinson presents us with a regressive vision dreamed of for centuries: a Europe run by England…Yet this "English Europe" of The Community is no utopia: though the population is ignorant of war, revolution, and (until very recently) state genocide, they are instead burdened with a stale culture and rigid social hierarchies. With no social laboratory, this alternate Europe functions instead as a museum, with neither innovation nor diversity. Hutchinson effectively challenges England's quiet jingoism, and in viewing The Community we see a version of the English who are themselves cut off from Europe; the English without European influences. The result reveals a peculiar type of horror: a largely placid and placated people, uninspired and uninteresting, run by a dull yet extremely malevolent State. Without other European ideological influences there is no real democracy, little class awareness, and absolutely no hope for any kind of change. It is The Community which forms the true villain of the novel: the author confronts us with a vision of a truly English state, isolated and xenophobic, and the result is more horrifying than any dystopia. In short, the peoples of Europe need one another; for people and discourse to flow across illusory borders—a point strongly made by events at the novel's conclusion. European nations do not exist in isolation, and only co-operation will save us from ourselves." – Redfern Jon Barrett (Strange Horizons)
The sequel "Europe at Midnight" (2015) combines the topics of part one with interdimensional activities.
Hutchinson once stated that Keith Roberts' alternative world novel "Pavane" impressed him a lot and inspired him to write "Europe in Autumn".
In interviews he has also stated that he wants "Europe in Autumn" to be understood as a statement concerning the current political circumstances on the continent, which he observes attentively. Thus, the novel contains an outspoken warning.
Depending on how the governments in Europe will continue their politics, a fragmentation into microstates could happen once again.
Especially on a Eurocon, it should be interesting to hear what this author has to say in view of the current political circumstances in the EU. Therefore, the committee of the Eurocon is especially pleased to have won him as Guest of Honour.

David Christopher Hutchinson (born in Sheffield, U.K. on the 19th of December 1960)
"UK writer who published four volumes of stories by the age of twenty-one –"Thumbprints" (coll 1978), which is mostly fantasy, "Fools' Gold" (coll 1979), "Torn Air" (coll 1980) and "The Paradise Equation" (coll 1981), all as David Hutchinson – and then moved into journalism. The deftness and quiet humaneness of his work was better than precocious, though the deracinatedness of the worlds depicted in the later stories may have derived in part from the author's apparent isolation from normal publishing channels.
After a decade of nonfiction, Hutchinson returned to the field as Dave Hutchinson, assembling later work in "As the Crow Flies" (coll 2004); tales like "The Pavement Artist" (here published in English for the first time) use sf devices to represent, far more fully than in his early work, a sense of the world as inherently and tragically not a platform for Transcendence.
His first novel, "The Villages" (2001), is Fantasy; "The Push" (2009 chap), an SF tale set in the Human Space sector of the home galaxy, describes the inception of Faster Than Light travel and some consequent complications (see Colonization of Other Worlds) when expanding humanity settles on a planet full of Alien life.
"Europe in Autumn" (2014), an SF thriller involving espionage, takes place in a highly fragmented and still fragmenting Near-Future Europe, one of whose sovereign mini-nations is a transcontinental railway line (see Transportation); over the course of the central plot – which seems to reflect some aspects of Thomas Pynchon's "The Crying of Lot 49″ (1966) – the protagonist becomes involved in the Paranoia-inducing Les Coureurs des Bois, a mysterious postal service which also delivers humans across innumerable borders. The sequel is "Europe at Midnight" (2015). [JC/DRL] – The Encyclopedia of Science Fiction
http://www.tor.com/2015/03/25/bff-announcing-europe-at-midnight-by-david-hutchinson/
Hotels in Dortmund
Our visitors have a large choice of accommodations, also on budget and shoestring levels.
The Hotel Königshof  is within walking distance. It is located in the city center, not far from our convention center, the FritzHenßler-Haus (FHH) and the pedestrian precinct. This is also the place where our guests of honour usually stay.
FritzHenßler-Haus (FHH)/Haus der Jugend (The Youth House), Geschwister-Scholl-Straße 33-37 | 44135 Dortmund, Germany
An equally affordable alternative right next to Hotel Königshof is the A&O Hostel. Places in a dormitoryare available from 9 EUR, the prices for single, double and family bedrooms start at 14 EUR.
The inexpensive bedrooms of the Dortmund Youth Hostel are also available for our visitors. A membership in the German youth hostelling association is not required.
You only have to name the key word »U-Con« when booking a bedroom.
This option was made possible by the SFCD who kindly provided us with his group membership card.
On the outskirts of Dortmund you can find two inexpensive hotels of the Ibis chain. In the east it is theIbis Budget Dortmund Airport13, in the west it is the Ibis Budget Dortmund West14. From both hotels it is approximately the same distance to the FHH (the convention center, the FritzHenßler-Haus).
http://www.jugendherberge.de/de-de/jugendherbergen/dortmund641/portraet/
http://www.jugendherberge.de/en/youth-hostels/dortmund641/ShortPortraet/
Additional inexpensive accommodations
close to the FHH are:
Hotel Carlton from 39 EUR.
Pension Kirchhoff from 43 EUR.
City Pension Dortmund from 44 EUR.
Mercure Hotel Dortmund City from 67 EUR.
Hotel Esplanade22 from 70 EUR (just opposite the Fritz-Henßler-Haus).
Website in German
The U-Con website has now been supplemented with the German translations of all
texts.Thus, it now contains information for visitors from Germany and abroad.
Fun with flags
The ESFS flag
The logo of the European Science Fiction Society was probably decided on shortly after the founding of the organization in Trieste in 1972. Unfortunately, none of the current office holders within the ESFS can remember this incident. The logo might seem disconcerting for German beholders as the depicted handshake, which apparently was meant to join Western and Eastern Europe, is reminiscent of another symbol. It resembles the 'iron handshake', the coat of arms of the communist government party in East Germany during the time of the country's division.
In 2006 at the Eurocon in Kiev, Dave Lally, the then chairman of the ESFS, supported the idea to place the logo on a yellow flag, which would serve as a perfect contrast to the black ground colour of the logo. As an expert in heraldry he enjoyed the idea that in the following year the now »youngest flag in the world« would be hoisted together with the oldest valid national flag, the Danish danneborg. Since then at the end of each EUROCON the flag is handed to the committee of the next CONVENTION, similar to the flag of the Olympic Games.
This means that by now This means that by now it has fluttered in Copenhagen, Moscow (twice), Fiuggi (Italy), the Czech-Polish twin city Český Těšín/Cieszyn (Teschen), Stockholm, Zagreb, Kiev and Dublin. Before the U-Con takes place in Dortmund, it will flutter on a flagpole in Barcelona.
Meeting us
In the months to come the U-Con team will be present at the following cons:
Luxcon 2016
Coloniacon 2016 
Fantastika 2016 (Swecon) 
Why Dortmund ?
It's central!
Dortmund/Germany is situated right in the centre of the continent and can thus be reached easily from Western as well as from Eastern Europe.
Experienced
​Dortmund is the home of DORT.con, a regional literary sf convention of national importance in Germany. The team of Dortmund in 2017 has run this convention seven times so far. The attending audience has grown constantly to around 270 in 2013. DORT.con is one of the only two regular conventions in Germany which still do invite international guests of honor. Among these have been: Norman Spinrad, Larry Niven, Alastair Reynolds, Nancy Kress, Walter H. Hunt, Robert Charles Wilson and Charles Stross. Members of today's committee were also a part of the team of Trinity, the Dortmund-based Eurocon of 1999, which had, among others, Brian Aldiss, Josef Nesvadba and Sam Lundwall as Guests of Honor.
Affordable
Prices for hotel rooms in Dortmund are starting at €31,— per night.

Dortmund is part of the network of Touring/Eurolines and can thus be reached cheaply by international coaches.

The committe has already started to collect donations for sponsorships. European fans who take part in the programme can receive these sponsorships to reduce their costs of travel and accommodation. Admission at the convention will be free for them.

A basic membership without publications will be offered for a reduced rate.

Worth-While
​Dortmund is a city of contrasts. The importance of the coal and steel industry in former times can still be seen in many places of the town, long after the last pit has been shut down. "Industrial culture" is the name for a unique multitude of preserved installations, museums, parcs and cultural venues set in buildings of this era. And what the miners of the time enjoyed after work is certainly good enough for today's tourists. Dortmund is the home of various brands of beer and even shows this part of its history in a special beer museum!
On the other hand there are modern sights like the Florianturm, the TV Tower with its height of 219 meters. And there are many churches showing different styles of architecture. Pubs and restaurants are offering a great variety of food and drinks, regional as well as international. You can have a look at all of this and feel welcome!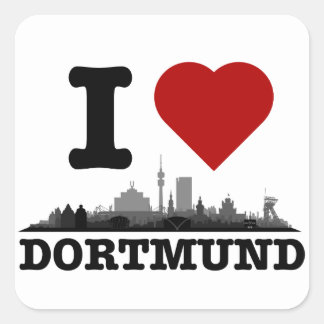 FUN !
The DORT.con-committee is not only experienced in offering an interresting english-language programme. It also has a now long lasting tradition in entertainment. The Saturday evening shows, which are often parodies of well known TV formats, are famous. Filk music is also a part of the programme. Recently the sf poetry slams have done a lot to baffle and amuse the audience. Eurocon in Dortmund will be some kind of a party indeed!
By plane? By train? By coach?
by plane:
by train:
by coach:
Contact : Arno Behrend
Kaiserstrasse 38
40479 Düsseldorf​
arno.behrend[at]dortcon[dot]de
Tel: +049 (0)211-9894195
Registration : http://www.dortmund-in-2017.com/#!registration-form/cho
Organizing Team : http://www.dortmund-in-2017.com/#!gallery/c1p9k
http://www.dortmund-in-2017.com/#!video/c1wwv
http://www.dortmund-in-2017.com/
http://www.dortmund-in-2017.com/#!call-for-papers/cn4x0
http://www.dortmund-in-2017.com/#!guests-of-honours/cbdy