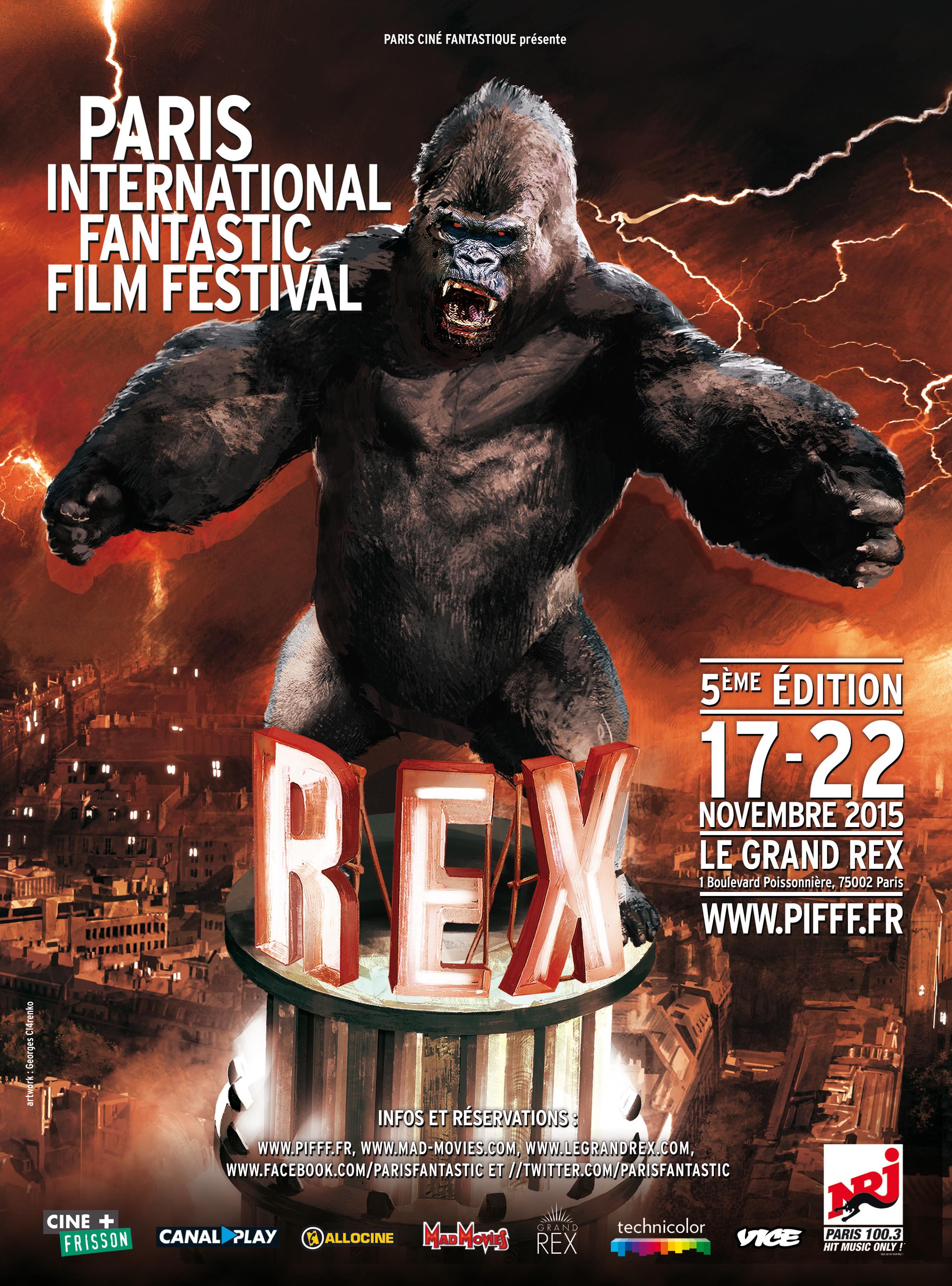 The French King Kong is very angry ! 
The Paris International Fantastic Film Festival (PIFFF) whose first edition dates from 2011, was established at the initiative of the Association Paris Ciné Fantastique, in partnership with the magazine Mad Movies and with the help of cinema Gaumont Opéra Capucines.
PIFFF takes place every year in November.
The festival is dedicated to the fantastic genre movies in all its forms and brings together an international selection of genre films.
The absence of any festival dedicated to the fantastic films in Paris since the closure of Paris International Festival of Fantastic Film and Science Fiction in 1989 is the cause of the creation of PIFFF.
Offering a selection of previously unshown short and feature-length films, the Paris International Fantastic Film Festival puts the future talent of Fantastic cinema in the spotlight, as well as showing eagerly awaited releases from leading filmmakers of the genre.
Programme : http://www.pifff.fr/2015/planning-en
http://www.pifff.fr/2015/films-en
Vive la France !