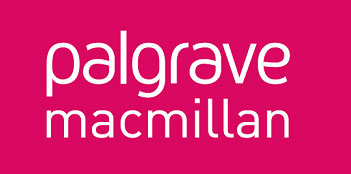 "Palgrave Macmillan Studies in Global Science Fiction" Series are edited by Anindita Banerjee, Associate Professor of Comparative Literature, Cornell University, USA ; Rachel Haywood Ferreira, Associate Professor of Spanish and Portuguese, Iowa State University, USA ; Mark Bould, Reader in Film and Literature, University of the West of England, UK ; Aimee Bahng, Dartmouth College, USA; Ian Campbell, Georgia State University, USA; Grace Dillon (Anishinaabe), Portland State University, USA ; Rob Latham, Independent Scholar, USA; Andrew Milner, Monash University, Australia; Pablo Mukherjee, University of Warwick, UK; Stephen Hong Sohn, University of California, Riverside, USA; Mingwei Song, Wellesley College, USA.
Studies in Global Science Fiction is a brand-new and first-of-its-kind series that opens up a space for Science Fiction scholars across the globe, inviting fresh and cutting-edge studies of both non-Anglo-American and Anglo-American SF literature.
Books in this series will put SF in conversation with postcolonial studies, critical race studies, comparative literature, transnational literary and cultural studies, among others, contributing to ongoing debates about the expanding global compass of the genre and the emergence of a more diverse, multinational, and multi-ethnic sense of SF's past, present, and future.
Topics may include: comparative studies of selected (trans)national traditions, SF of the African or Hispanic Diasporas, Indigenous SF, issues of translation and distribution of non-Anglophone SF, SF of the global south, SF and geographic/cultural borderlands, and how neglected traditions have developed in dialogue and disputation with the traditional SF canon.
The first volume of the Studies in Global Science Fiction Series :
Ritch Calvin – "Feminist Science Fiction and Feminist Epistemology : Four Modes"
"This book argues that feminist science fiction shares the same concerns as feminist epistemology—challenges to the sex of the knower, the valuation of the abstract over the concrete, the dismissal of the physical, the focus on rationality and reason, the devaluation of embodied knowledge, and the containment of (some) bodies. Ritch Calvin argues that feminist science fiction asks questions of epistemology because those questions are central to making claims of subjectivity and identity. Calvin reveals how women, who have historically been marginal to the deliberations of philosophy and science, have made significant contributions to the reconsideration and reformulation of the epistemological models of the world and the individuals in it."
http://www.palgrave.com/gp/product-search?query=Studies+in+Global+Science+Fiction
More information: https://www.palgrave.com/in/series/15335
For more information, or to submit a proposal, please contact Ryan Jenkins, Commissioning Editor for Literature, Ryan.Jenkins@palgrave-usa.com, or Ben Doyle, Senior Commissioning Editor for Literature, B.Doyle@palgrave.com
The History of Science Fiction (2nd edition) – Adam Roberts (Palgrave Macmillan, 2016)
"Written by a very well-known SF author, Guardian writer and recent winner of the BSF award. Provides a much-needed update to one of the touchstone texts in the field, including a new chapter on 21st century science fiction. Encompasses film and media studies as well as literary studies."
"This book is the definitive critical history of science fiction. The 2006 first edition of this work traced the development of the genre from Ancient Greece and the European Reformation through to the end of the 20th century. This new 2nd edition has been revised thoroughly and very significantly expanded. An all-new final chapter discusses 21st-century science fiction, and there is new material in every chapter: a wealth of new readings and original research. The author's groundbreaking thesis that science fiction is born out of the 17th-century Reformation is here bolstered with a wide range of new supporting material and many hundreds of 17th- and 18th-century science fiction texts, some of which have never been discussed before. The account of 19th-century science fiction has been expanded, and the various chapters tracing the twentieth-century bring in more writing by women, and science fiction in other media including cinema, TV, comics, fan-culture and other modes."
Latin American Science Fiction : Theory and Practice, Editors: Mary Elizabeth Ginway, J.Andrew Brown (Eds.) (Palgrave Macmillan, 2012)
This book is the first English language critical anthology to examine Latin American science fiction in its entirety.
"Latin American Science Fiction is an essential and timely book. Brown and Ginway have masterfully collected valuable texts that capture the current sci-fi sensibility and provide compelling insights into a growing and mutating genre in the region. The critical scope and depth make this an indispensable volume that discloses the complexity of Latin American literature and film well beyond and away from the clichéd perception that it all boils down to magic realism and sociopolitical costumbrismo." – Mike Wilson, Assistant Professor, Facultad de Letras, Pontificia Universidad Católica de Chile
"This study contributes to a better understanding of how Latin American science fiction, although sharing a similar historical context and cultural tradition, is far from homogeneous. Its diversity is highlighted by different theoretical approaches and thematic perspectives of the contributors. A valuable book." – Marcello Simão Branco, co-author of Brazilian Yearbook of Fantastic Literature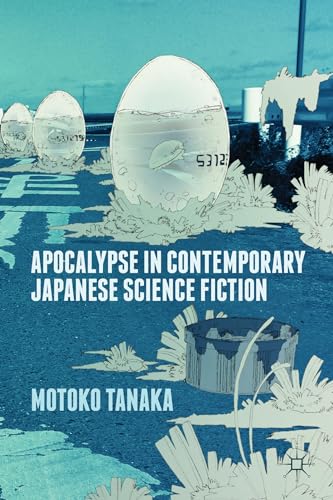 Apocalypse in Contemporary Japanese Science Fiction – Motoko Tanaka (Palgrave Macmillan, 2014)
"Starting with the history of apocalyptic tradition in the West and focusing on modern Japanese apocalyptic science fiction in manga, anime, and novels, Motoko Tanaka shows how science fiction reflected and coped with the devastation in Japanese national identity after 1945."
Palgrave Macmillan is a global academic publisher, serving learning and scholarship in higher education and the professional world.
Palgrave is named after the British Palgrave family. Classical historian Sir Francis Palgrave, who founded the UK's Public Record Office, and his four sons were all closely tied with Macmillan Publishers in the 19th century.
Palgrave Macmillan is an international academic and trade publishing company. Its programme includes textbooks, journals, monographs, professional and reference works in print and online.
Palgrave Macmillan was created in 2000 when St. Martin's Press Scholarly and Reference in the USA united with Macmillan Publishers in the UK to combine their worldwide academic publishing operations. The company was known as simply Palgrave until 2002, but has since been known as Palgrave Macmillan.
It is a subsidiary of Springer Nature. Until 2015, it was part of the Macmillan Group and therefore fully owned by the German publishing company Holtzbrinck Publishing Group. As part of Macmillan, it was headquartered at the Macmillan campus in Kings Cross London with other Macmillan companies including Pan Macmillan, Nature Publishing Group and Macmillan Education, having moved from Basingstoke, Hampshire, England, United Kingdom in 2014.
It maintains offices in London, New York, Melbourne, Sydney, Hong Kong, Delhi, and Johannesburg.
Palgrave Macmillan : "We publish award-winning research which changes the world across the humanities, social sciences and business for academics, professionals and librarians. We offer authors and readers the very best in academic content whilst also supporting the community with innovative new formats and tools.
With offices in London, New York and Shanghai, and sales teams across 50 countries, we have a global reach. As part of Springer Nature, we are proud to uphold an unbroken tradition of over 170 years of academic publishing."