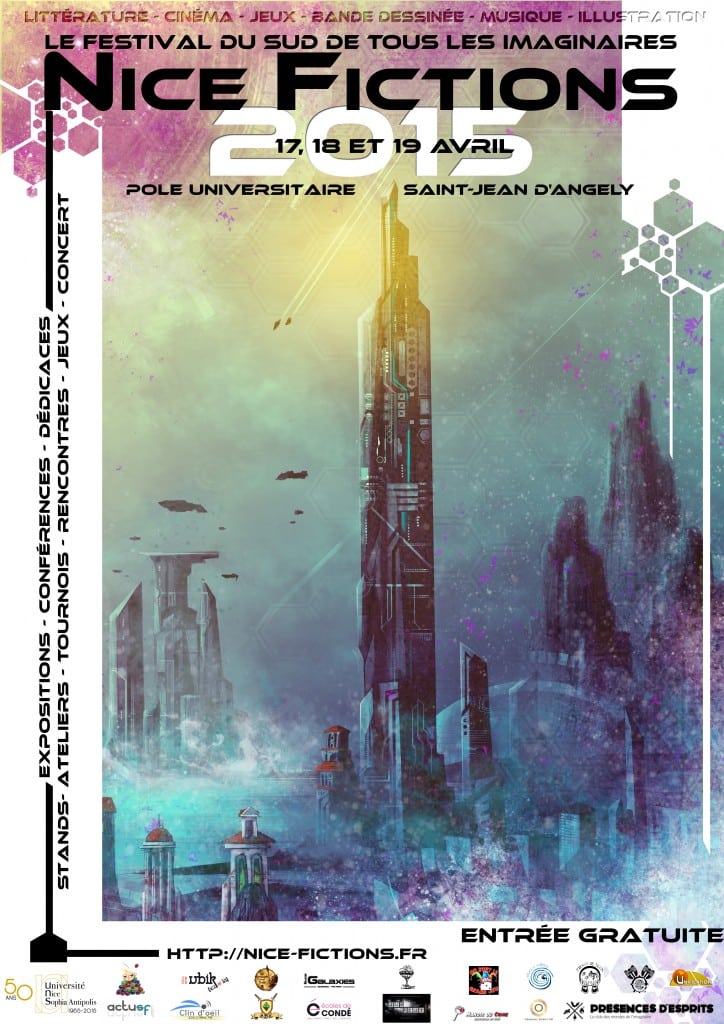 © Nice Fictions & Olivier Sanfilippo
Nice (Nizza, the French Riviera) welcomes its first Fantasy and Fantastika Festival from 17 to 19 April 2015, on the campus of Saint Jean d'Angely, University of Nice.
Nice Fiction Imaginary Festival invites you to discover the cultural wealth and artistic literary, graphics, games and multimedia, of a booming kind: the imaginary (SFF), bringing together as completely as possible artistic and cultural forms of expression of a kind in the past considered minor and now acclaimed by many.
In partnership with the University of Nice – Sophia Antipolis, as part of its 50 years celebrations, Nice Fictions organizes it's eponymous festival in the heart of the university campus.
A Festival open to all, promoting forms of expression of the imagination, through literature, storytelling, graphic arts, play, music, film and web series.
Enthusiasts and fans of all ages can explore and deepen the richness of these creative fields.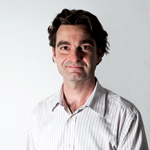 The participants will meet with fifty guests creators of imaginary worlds, including Guests of Honor,  Mélanie Fazi, Jean-Claude Dunyach, Gilles Francescano and Ugo Bellagamba.
The Guests are Anouk Arnal, Paul Blanchot, Estelle Blanquet, Alain Blondelon, Roger Bozzetto, Paul Carta, Lucie Chenu, Hélène Cruciani, Nathalie Dau, Sylvie Denis, Sylvine Ferrandis, Amélie Ferrando, Marc Feuermann, Jean-Luc Gautero, Mathieu Guibé, Jean-Sébastien Guillermou, Cécile Guillot, Merlin Jacquet, Jean-Pierre Laigle, Sylvie Lainé, Léo Lallot, Anne Larue, Anne Laure, Roland Lehoucq, Hélène Marchetto, Sybille Marchetto, Isabelle Marin, Nataniel Marquis, Olivier May, Laurent Noërel, Pierre Pevel, Eric Picholle, Chantal Robillard, Christophe Rosati, Louise Roullier, Yannick Rumpala, David Sicé, Thomas Soler, Brice Cossu, Takeshi Jonoo, Vincent Laïk, Jessica Masia, Eric Peyron, Marie-Céline, Rey Zandrine & Jeam Tag, Yvan 'Gawain' Villeneuve, Olivier Sanfilippo.
From Italy, the Guests are Antonio Bellomi, Franco Piccinini, Selene Verri, Bruno Vitiello and Luca Erbetta.
The participants attended conferences, panels and projections, participated in workshops, events and contests, writing workshops with Sylvie Denis, role plays, exhibitions, storytelling, film screenings, lectures and a lot of evening entertainment.
Program :
Friday, April 17, 2015, from 10:00 to 19:00
14:00 – Panel "University of the Future"
The University of Nice is 50 years old today. What kind of university for tomorrow?
15:00 – Creative Writing Match (literary game – Room 212)
Organized by the Présences d'Esprits Association
15:00 – Panel : "Nice, Green and Open City ?"
Perspectives on the future of ecology
16:30 – Panel "Butterfly Strategy"
18:00 – Panel "Is Science Fiction's science always a thought experiment ? "
When "hard science fiction" explores scientific theories and cosmological models.
19:00 – Opening of the exhibition : The prodigal child's return – Gilles Francescano" in the University Library of St Jean d'Angely
Saturday, April 18, 2015, from 10:00 to 19:00
11:00 – Panel "Those cities that exceed the real" (Amphi 2)
Cities' universe, multiverse cities in the history of human societies.
13:00 – Tournament QT Krosmaster Arena (Hall)
Organized by Ankama
14:00 – Panel "The role and novels playing games"
14:00 – Weightless Conference "Weightlessness in science fiction movies"
Presented by Richard Taillet, theoretical physics.professor at the University of Savoie and researcher in astrophysics at the Laboratory of Annecy-le-Vieux
15:00 – Jousting Tournament  for kids
15:30 – Panel "A Million Years of Feminism"
Victories and setbacks from an aesthetic and political struggle led by artists
15:30 – Conference Myth'em all, Mythology and Pop Culture :  "Culture-pop and mythology: the myth of the Alien"
Presented by Christophe Bruno, lecturer in language sciences.
17:00 – Panel "Cinema, video games and science fiction"
7:00 p.m. to 9:00 p.m. – Kerion – Free outdoor concert
Immersed in the science fiction & fantasy,themes / discover the graphical and musical universe of Kerion Band
9:00 p.m.-2:00 – Saturday Night Gaming
Sunday, April 19, 2015, from 10:00 to 19:00
11:00 – Panel : "Tribute to Michel Jeury (1934-2015)"
The man at the crossroads of the Worlds
14:00 – Panel "Galaxy, here are your children! "
And if science fiction is the best of our educational tools?
14:30 – Conference Myth'em all, Mythology and Pop Culture : "Culture-pop and mythology: the myth of Superman"
Presented by Christophe Bruno, lecturer in language sciences.
15:00 – Jousting Tournament "Adults"
15:30 – Panel : "Small Publishers face the new"
17:00 – Panel : "The Delicate Art of the Last Word"
How to finish a story?
©Olivier Sanfilippo
https://www.facebook.com/nicefictions?ref=ts&fref=ts