"As Orson Welles once said – " Look what 700 years of democracy have brought to Switzerland: chocolate and the cuckoo clock". Well since the picturesque city of Neuchâtel is precisely the Home of Swiss chocolate and watches, you might conclude that it is the quietest place on earth."
Created in 2000, the Neuchâtel International Fantastic Film Festival (NIFFF) has become a major film event in Switzerland in just 14 editions. Indeed, the NIFFF's quality and original programs, as well as its prestigious guests, convinced both the public and the critics.  NIFFF is taking place at Théâtre du Passage, Arcades,  Jardin anglais, Temple du Bas, Apollo and the Rex.
The Neuchâtel International Fantastic Film Festival (NIFFF) is a Swiss film festival dedicated to fantastic movies. It was created in 2000 by a group of friends and is now renowned nationally and internationally as an unavoidable reference in genre cinema. The NIFFF defines itself through a rich and diversified programming, constructed around three central axes : Fantastic cinema, Asian cinema and Digital images. The films shown at the Festival are very diversified, going from worldwide expected movies by renowned directors to unknown and underground films d'auteurs. Famous fantastic film directors have already honored the NIFFF with their presences, including George A. Romero, Joe Dante, John Landis, Terry Gilliam, Hideo Nakata.
Since 2000, the Neuchâtel International Fantastic Film Festival (NIFFF) has rocked the city to the ground, welcoming cult guests such as Roger Corman, Phil Tippett, Dario Argento, Ray Harryhausen, Stuart Gordon, Shinya Tsukamoto, Tobe Hooper, Marc Caro and many more.
Now one of the most important film festivals in Switzerland, NIFFF gives away the "Narcisse" Award by Oscar Winner H.R.Giger, the famous designer of Alien. After The bothersome Man in 2006, You, the living by Roy Andersson won the Narcisse award in 2007, leading a high profile selection of over 70 features and shorts, all presented in Swiss or International Premiere.
NIFFF holds various sections, from its International Competition for fantastic features to special programs and workshops devoted to Special Effects and the Digital Image. With two Competitions for feature films (fantastic and Asian) and its side programs the event offer the best platform to promote Fantastic and Asian recent productions in the country.
The 2015 Neuchâtel International Fantastic Film Festival's  Guests of Honor are Chris Carter (american television and film producer, director, writer and screenwriter : The X-Files, Millennium, Harsh Realm, The Lone Gunmen) and Michael Moorcock (the famous british SF&F writer).
The New Worlds Of Fantasy's Guest  is John Howe (Canada),  illustrator and production designer.
NIFFF International Critic's Award Jury : Sarah Stutte (Germany , Deadline-magazin.de), Gilles Esposito (France, mad-movies.com), Lorenzo Del Porto (Italy, Nocturno.it), Raúl Gil (Spain, ScifiWorld.es), Shelagh Rowan-Legg (Canada, TwitchFilm.com).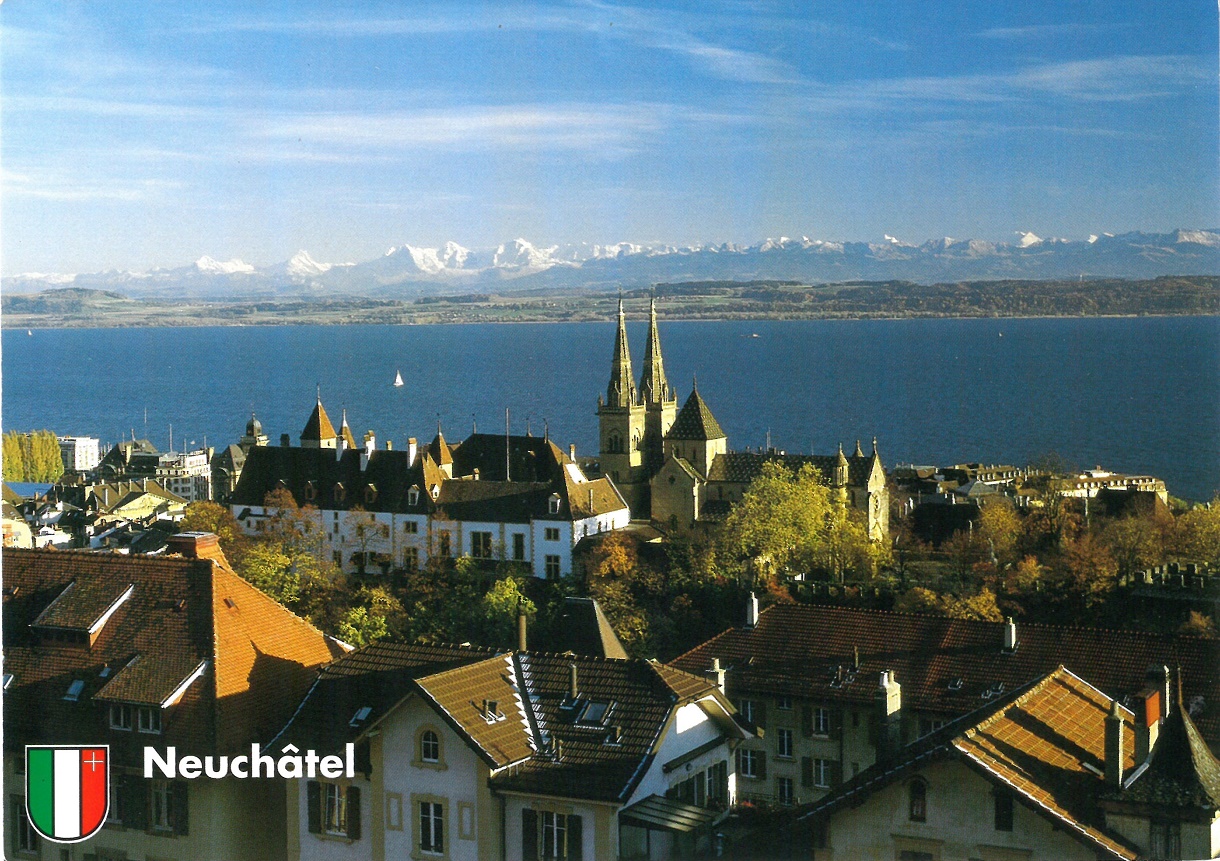 Neuchâtel (French pronunciation: ​[nøʃatɛl]), Old French: neu(f) "new" + chatel "castle" (French: château), is the capital of the Swiss canton of Neuchâtel on Lake Neuchâtel.
The city has as of December 2013 approximately 33,600 inhabitants (80,000 in the metropolitan area).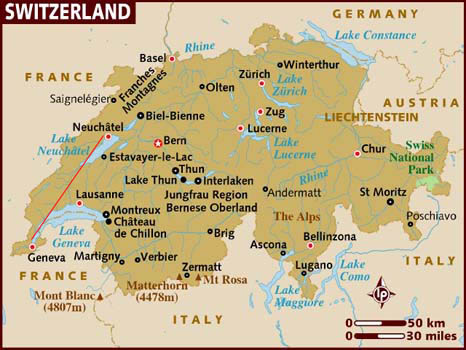 The city is sometimes referred to historically by the German name Neuenburg, which has the same meaning, since it originally belonged to the Holy Roman Empire and later Prussia, which ruled the area until 1848.
The official language of Neuchâtel is French (Neuchâtel is situated in Suisse romande or Romandie, the French-speaking parts of western Switzerland ; in 2010 about 1.9 million people, or 24.4% of the Swiss population, lived in Romandie ; the bulk of Romand population lives in the Arc Lémanique region along Lake Geneva, connecting Geneva, Vaud and the Lower Valais).
The movies from the competition are :
TALE OF TALES (Il racconto dei racconti) – Matteo Garrone, Italy, 2015
LIZA, THE FOX-FAIRY – Károly Ujj Mészáros, Hungary, 2015
LOVE – Gaspar Noé, France, 2015
GAZ DE FRANCE – Benoit Forgeard, France, 2015
THE CORPSE OF ANNA FRITZ – Hèctor Hernández Vicens, Spain, 2015
HELLVETIA SHOW – Pedro & Ramon , Switzerland, 2015
POLDER – Julian M. Grünthal & Samuel Schwarz, Switzerland, 2015
HOMESICK – Jakob Erwa, Germany, 2015
Benni Diez, Germany, 2015
MEN & CHICKEN – Anders Thomas Jensen, Denmark, 2015
BRIDGEND – Jeppe Rønde, Denmark, 2015
LOVEMILLA – Teemu Nikki, Finland, 2015
SLOW WEST – John Maclean, UK, 2015
SCHERZO DIABOLICO – Adrián García Bogliano, Mexico, 2015
TURBO KID – François Simard & Anouk Whissell & Yohann-Karl Whissell, Canada, 2015
MAGGIE – Henry Hobson, USA, 2015
EXCESS FLESH – Patrick Kennelly, USA, 2015
EMELIE – Michael Thelin, USA, 2015
WE ARE STILL HERE – Ted Geoghegan, USA, 2015
THE INVITATION – Karyn Kusama, USA, 2015
AVA'S POSSESSIONS – Jordan Galland, USA, 2015
GREEN ROOM – Jeremy Saulnier, USA, 2015
SOME KIND OF HATE – Adam Egypt Mortimer, USA, 2015
CONTRACTED: PHASE II – Josh Forbes, USA, 2015
DEATHGASM – Jason Lei Howden, New Zealand, 2015
STRAYER'S CHRONICLE – Zeze Takahisa, Japan, 2015
YAKUZA APOCALYPSE – Miike Takashi, Japan, 2015
OFFICE – Hong Won-chan, South Korea, 2015
FULL STRIKE – Henri Wong & Derek Kwok, Hong-Kong, 2015
CRUMBS – Miguel Llansò, Ethiopia, 2015
The first characteristic of the NIFF festival is a rich and diversified programming constructed around one central axis:
Fantastic cinema and two complementary axes: Asian cinema and Digital Images.
FANTASTIC CINEMA : PIONEERING AESTHETICS FOR THE SEVENTH ART
The concept of "fantastic cinema" upon which the NIFFF's programming is based, is open and encompasses those films which transcend the commonly accepted view of 'normal reality' defined by the 'laws of nature.' These transgressions can take many different forms, from the most spectacular to the more subtle. They can actually allow us to enter completely imaginary worlds, introducing a minute doubt into our habitual perception of everyday reality.
The festival is interested in all these divergences. This allows the programming to include a huge variety of films: from blockbusters to films d'auteur, from black comedy to Sci-Fi, and from stop-motion animation to CGI. The aim of the Festival is to emphasize both the creativity of the genre today and its role in the history of cinema here and abroad.
The NIFFF offers five competitions : an international competition, an Asian competition, a Best Swiss Short Film Competition, a Best European Short Film Competition and a Swiss Video Art Competition entitled Actual Fears and inaugurated in 2008.
Since its creation, the NIFFF has been programmed each year during the first week of July, except in 2001. In 2015, the NIFFF celebrates its 15th edition and counts amongst the major cinematographic events in Switzerland, supported by the Swiss Federal Office of Culture.
ASIA: FANTASTIC FOR NEW TRENDS
Over the years, the vitality of Asian cinema has been acknowledged internationally. Despite the fact that Asian cinema produces its fair share of blockbusters and wins awards in many of the largest film festivals, its access remains very limited in Switzerland ; hence, the Festival's decision to launch New Cinema from Asia, a competition devoted to Asian cinema only. This competition is not restricted to fantastic films, as it also encompasses other major popular genres : thrillers, comedies, kung fu and sword films. Japan, Korea, and Hong Kong are well represented, but films from less expected countries such as Thailand, Vietnam and the Philippines also attract remarkable attention. A unique opportunity to explore the tremendous diversity of this booming cinema, still largely unrecognized here.
DIGITAL IMAGES: THE CINEMA OF TOMORROW
From the very beginning, "fantastic cinema" was closely associated with technology. Thanks to special effects, filmmakers were able to give form to their imaginary worlds. Today, developments in computer technology produce extraordinary results in the creation and manipulation of images. To take the measure of these recent technologies, the festival not only presents a selection of films created with digital imagery, but also organizes a symposium bringing together designers, scientists and industrialists. Screenings, meetings, workshops and demonstrations give experts and laymen a unique opportunity to discover the latest artistic and technological innovations in the field of digital images.
For more information, please visit : www.imagingthefuture.ch
Neuchâtel International Fantastic Film Festival (NIFFF) : List of Award Winners
Year
Award
Film
Country
Director
2014
H. R. Giger Award « Narcisse » for Best Feature Film
Housebound
 New Zealand
Gerard Johnstone
Silver Méliès Award for Best European Film
Blind
 Norway
Eskil Vogt
Imaging The Future Award for Best Design Production
The Mole Song : Undercover Agent Reiji
 Japan
Takashi Miiike
Best Asian Movie Award
Yasmine
 Brunei
Siti Kamaluddin,
Chan Man-Ching
International Critic's Award
It Follows
 United States
David Robert Mitchell
Youth Award
Audience RTS Award
What We Do in the Shadows
 New Zealand
Jemaine Clement,
Taika Waititi
H. R. Giger «Narcisse» Award for Best Swiss Short
Lothar
  Switzerland
Luca Zuberbühler
Silver Méliès Award for Best European Short
Taurus Studio Innovation Award
Pappkameraden
  Switzerland
Stefan Bischoff,
Stephan Wiki
2013
H. R. Giger Award « Narcisse » for Best Feature Film
Dark Touch
 France
Ireland
Sweden
Marina de Van
Mad Movies Award to the «Maddest» Movie
Youth Award
Special mention of the International Jury
Chimères
  Switzerland
Olivier Beguin
Silver Méliès Award for Best European Film
Au Nom du fils
 France
Vincent Lannoo
Imaging The Future Award for Best Design Production
Ghost Graduation
 Spain
Javier Ruiz Caldera
Special mention of the Imaging The Future Jury
Mars et Avril
 France
Martin Villeneuve
Best Asian Movie Award
Eega
 India
S.S Rajamouli,
J.V.V Sathyanarayana
Speciale mention of the Mad Movies Jury
Blaise Cendrars Youth Award
The Crack
 Colombia
Argentina
Alfonso Acosta
Audience RTS Award
You're Next
 United States
Adam Wingard
Titra Film Award
The Dyatlov Pass Incident
 Finland
Renny Harlin
H. R. Giger «Narcisse» Award for Best Swiss Short
Palim Palim
  Switzerland
Marina Klauser,
Pia Hellenthal
Taurus Studio Award
Special mention of the SSA/Suissimage Jury
Pocket Rocket
  Switzerland
Walter Feistle
Taurus Studio Innovation Award
Effort
  Switzerland
Eleonora Berra
Silver Méliès Award for Best European Short
Entre Ange et Demon
  Switzerland
Pascal Forney
2012
H. R. Giger Award « Narcisse » for Best Feature Film
Citadel
 Ireland
Ciaran Foy
Special mention of the Mad Movies Jury
Silver Méliès Award for Best European Film
Special mention of the International Jury
Vanishing Waves
 Lithuania
Kristina Buozyté
Best Asian Movie Award
Remington and the Curse of the Zombadings
 Philippines
Jade Castro
Youth Award
The Butterfly Room
 Italy
Jonathan Zarantonello
Mad Movies Award for the «Maddest» Movie
Resolution
 United States
Justin Benson,
Aaron Moorhead
Titra Film Award
Grabbers
 United Kingdom
Jon Wright
TSR Audience Award
H. R. Giger Award « Narcisse » for Best Swiss Short
Zimmer 606
  Switzerland
Peter Volkart
Taurus Studio Award
Silver Méliès Award for Best European Short
Taurus Studio Innovation Award
Magnetfelder
  Switzerland
Jan-Eric Mack
2011
H. R. Giger Award « Narcisse » for Best Feature Film
Trollhunter
 Norway
André Øvredal
TSR Audience Award
Silver Méliès for Best European Film
Special Mention from the International Jury
Stake Land
 United States
Jim Mickle
Best Asian Film Award
Hello Ghost
 South Korea
Kim Young-tak
The Denis-de-Rougemont Youth Award
Wake Wood
 United Kingdom
Ireland
David Keating
Mad Movies Award for the «Maddest» Film
The Violent Kind
 United States
Butcher Brothers
Titra Film Award
Insidious
 United States
James Wan
H. R. Giger Award « Narcisse » for Best Swiss Short
Evermore
  Switzerland
Philip Hofmänner
Taurus Studio Award
Taurus Studio Award for Innovation
Employe Du Mois
  Switzerland
Olivier Béguin
Nomination for the Golden Méliès for Best European Short
Brutal Relax
 Spain
David Munoz,
Adrian Cardona,
Rafa Dengra
2010
H. R. Giger Award « Narcisse » for Best Feature Film
Enter The Void
 France
Gaspar Noé
TSR Audience Award
Black Death
 United Kingdom
Chris Smith
The Denis-de-Rougemont Youth Award
Strayed
 Kazakhstan
Akan Satayev
The Silver Méliès for Best European Film
Strigoi
 United Kingdom
Faye Jackson
Mad Movies Award for the «Maddest» Film
Dream Home
 Hong Kong
Pang Ho-Cheung
Special mention of the Jury
Best Asian Movie Award
WIG
 Japan
Renpei Tsukamoto
Titra Film Award
Valhalla Rising
 Denmark
Nicolas Winding Refn
H. R. Giger Award « Narcisse » for Best Swiss Short
Danny Boy
  Switzerland
Marek Skrobecki
The Taurus Studio Award
The Taurus Studio for Innovation Award
Ich Bin's Helmut
 Germany
Nicolas Steiner
Nomination for the Golden Méliès for Best European Short
Try a Little Tenderness
 Germany
Benjamin Teske
2009
H. R. Giger Award « Narcisse » for Best Feature Film
Fish Story
 Japan
Yoshihiro Nakamura
The Denis-de-Rougemont Youth Award
Special mention of the Jury
Infestation
 United States
Kyle Rankin
TSR Audience Award
Connected
 Hong Kong, China
Benny Chan
The Silver Méliès for Best European Film
Left Bank
 Belgium
Pieter Van Hees
Mad Movies Award for «le film le plus Mad»
Best Asian Movie Award
The Handsome Suit
 Japan
Tsutomu Hanabusa
Titra Film Award
Antichrist
 Denmark
Poland
Germany
Sweden
Italy
Lars Von Trier
H. R. Giger Award « Narcisse » for Best Swiss Short
Le Petit Dragon
  Switzerland
Bruno Collet
The Taurus Studio Award
The Taurus Studio for Innovation Award
Déjà
  Switzerland
Antonin Schopfer
Nomination for the Golden Méliès for Best European Short
Tile M for Murder
 Sweden
Magnus Holmgren
2008
H. R. Giger Award « Narcisse » for Best Feature Film
Sleep Dealer
 United States
Mexico
Alex Rivera
Special mention of the Jury
Tokyo!
 France
Japan
Germany
South Korea
Bong Joon-ho,
Leos Carax,
Michel Gondry
Titra Film Award
TSR Audience Award
CJ7
 Hong Kong
Stephen Chow
The Silver Méliès for Best European Feature Film
Let the Right One in
 Sweden
Tomas Alfredson
Special mention of the Jury
The Denis-de-Rougemont Youth Award
Mad Movies Award for Best Asian Movie
Om Shanti Om
 India
Farka Khan
H. R. Giger Award « Narcisse » for Best Swiss Short
Vincent le Magnifique
  Switzerland
Pascal Forney
H. R. Giger Award « Narcisse » for Best Art Video
The Counterfeiters
  Switzerland
United States
Katia Bassanini
Nomination for the Golden Méliès for Best European Short
Scary
 Netherlands
Martijn Hullegie
2007
H. R. Giger Award « Narcisse » for Best Feature Film
You, the Living
 Sweden
Roy Andersson
Titra Film Award
Special mention of the Jury
The Ugly Swans
 Russia
Konstantin Lopishansky
Silver Méliès for Best European Feature Film
TSR Audience Award
Black Sheep
 New Zealand
Jonathan King
Mad Movies Award for Best Asian Movie
Don
 India
Farhan Akthar
The Denis-de-Rougemont Youth Award
La Antena
 Argentina
Esteban Sapir
H. R. Giger Award « Narcisse » for Best Swiss Short
City Wasp
  Switzerland
Steven Tod
Nomination for the Golden Méliès for Best European Short
Silence Is Golden
 United Kingdom
Christ Sheperd
2006
H. R. Giger Award « Narcisse » for Best Feature Film
The Bothersome Man
 Norway
Iceland
Jens Lien
Golden Méliès for Best European Film
TSR Audience Award
Adam's Apples
 Denmark
Germany
Anders Thomas Jensen
The Denis-de-Rougemont Youth Award
Mad Movies Award for Best Asian Movie
SPL
 Hong Kong
Wilson Yip
H. R. Giger Award « Narcisse » for Best Swiss Short
Une Nuit Blanche
  Switzerland
Maja Gehrig
Nomination for the Golden Méliès for Best European Short
Dilemma
 Netherlands
Boris Paval Conen
2005
H. R. Giger Award « Narcisse » for Best Feature Film
Innocence
 France
Lucile Hadzihalilovic
The Denis-de-Rougemont Youth Award
TSR Audience Award
Zeburaman
 Japan
Miike Takashi
Mad Movies Award for Best Asian Movie
Golden Méliès for Best European Film
Code 46
 Great Britain
Michael Winterbottom
H. R. Giger Award « Narcisse » for Best Swiss Short
Terra Incognita
  Switzerland
Peter Volkart
2004
H. R. Giger Award « Narcisse » for Best Feature Film
The Machinist
 United States
Spain
Brad Anderson
Silver Méliès Award for Best Feature Film
TSR Audience Award
Tokyo Godfathers
 Japan
Satoshi Kon
Mad Movies Award for Best Asian Movie
The Denis-de-Rougemont Youth Award
The Taste of Tea
 Japan
Katsuhito Ishii
SSA/Suissimage Price for Best Swiss Short
Belmondo
  Switzerland
Annette Carle
Nomination for the Golden Méliès for Best European Short
7:35 de la Manana
 Spain
Nacho Villalongo
2003
H. R. Giger Award « Narcisse » for Best Feature Film
28 Days Later
 United States
Danny Boyle
Special mention of the Jury
Gozu
 Japan
Takashi Miike
Mad Movies Award for Best Asian Movie
TSR Audience Award
The Invisible
 Sweden
Joel Bergvall,
Simon Sandquist
The Denis-de-Rougemont Youth Award
New Blood
 Hong Kong
Pou-soi Cheang
H. R. Giger Award « Narcisse » for Best Swiss Short
Loups
  Switzerland
Hugo Veludo
Special mention of the SSA/Suissimage Jury
La Clé d'Argent
  Switzerland
Victor Jaquier
2002
H. R. Giger Award « Narcisse » for Best Feature Film
The Yin Yang Master
 Japan
Takita Yojiro
The Jury's Omnicrom Prize
Ichi The Killer
 Japan
Miike Takashi
TSR Audience Award
Don't Ask, Don't Tell
 United States
Doug Miles
H. R. Giger Award « Narcisse » for Best Swiss Short
Joshua
  Switzerland
Andreas Müller
2000
H. R. Giger Award « Narcisse » for Best Feature Film
Gemini
 Japan
Shinya Tsukamoto
Special mention of the Jury
Blood
 Great Britain
Charly Cantor
H. R. Giger Award « Narcisse » for Best Swiss Short
Time With Nyenne
  Switzerland
Olivier Béguin
http://www.nifff.ch/2015/site/en/program/program
Neuchâtel International Fantastic Film Festival (NIFFF), 15th Edition : 3rd- 11th of July 2015, Switzerland