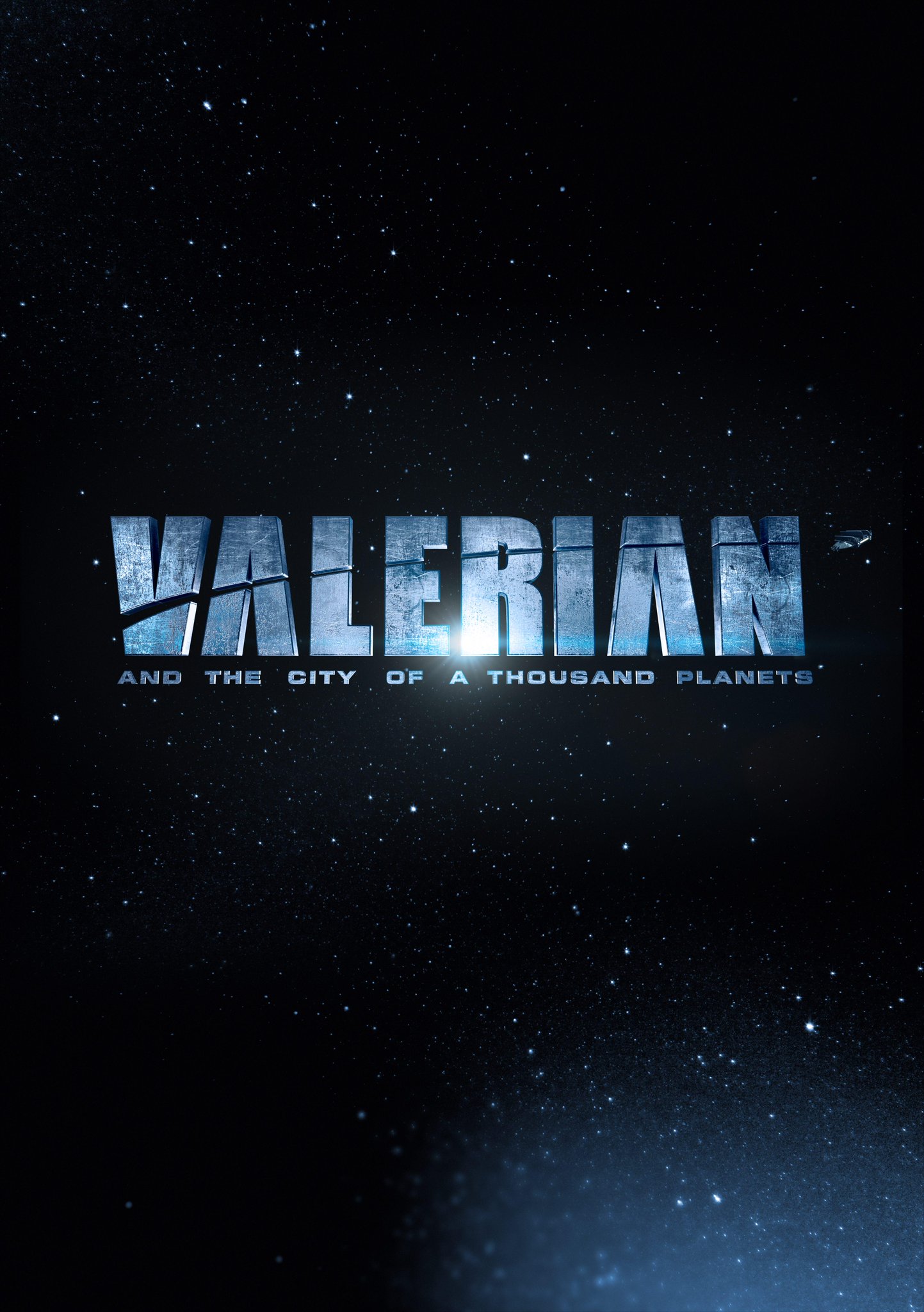 © Luc Besson
© Luc Besson
Luc Besson (born 18 March 1959 in Paris, France) is a world renown European film director, writer, and producer. He is known for directing and producing films that are visually rich as the SF movie, "The Fifth Element" (1997).
© Luc Besson
Critics cite Luc Besson as a pivotal figure in the Cinéma du look movement, a specific, highly visual style movies.
The American film critic Armond White has praised Luc Besson, whom he ranks as one of the best film producers, for refining and revolutionizing action film. He wrote that Besson dramatizes the struggle of his characters "as a conscientious resistance to human degradation".
Luc Besson  just revealed that he is set to write and direct "Valerian", an adaptation of the iconic French science fiction graphic novel series from writers Pierre Christin and Jean-Claude Mézières that first appeared in 1967. The movie, starring Dane DeHaan (The Amazing Spider Man 2) and Cara Delevingne (Paper Towns) has been one of the hottest titles selling at the Cannes market this year.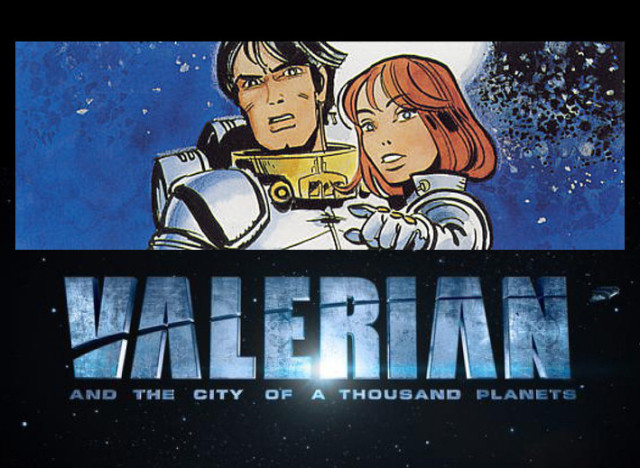 © Luc Besson
EuropaCorp has set a July 21, 2017 worldwide release date for Valerian, the adaptation of the iconic French sci-fi series that Luc Besson will write and direct. Production is set to start the end of 2015.  
Dane DeHaan and Cara Delevingne will play Valerian and Laureline in the adaptation of the original story, which centered on a pair of spatio-temporal agents who help defend a utopian 28th century Earth and its neighboring planets from bad guys, with the pair's adventures rooted in space opera and time travel themes not so much unlike "Fifth Element", Besson's seminal 1997 movie.
Valérian and Laureline (French: Valérian et Laureline), also known as Valérian: Spatio-Temporal Agent (French: Valérian, agent spatio-temporel) or just Valérian, is a French science fiction comics series, created by writer Pierre Christin and artist Jean-Claude Mézières.
Creators of Valérian and Laureline: (from left) Eveline Tranlé (colorist), Pierre Christin (writer), Jean-Claude Mézières (illustrator).
First published in Pilote magazine in 1967, the final installment was published in 2010. All of the Valérian stories have been collected in graphic novel album format, comprising some twenty-one volumes plus a short story collection and an encyclopaedia. Valérian is one of the top five biggest selling Franco-Belgian comics titles of its publisher, Dargaud.
The series focuses on the adventures of the dark-haired Valérian, a spatio-temporal agent, and his redheaded female companion, Laureline, as they travel the universe through space and time. Valérian is a classical hero, kind-hearted, strong and brave who follows the orders of his superiors even if he feels, deep down, that it is the wrong thing to do. On the other hand, his companion Laureline combines her superior intelligence, determination and independence with sex-appeal, making her one of science fiction's most notable heroines. Influenced by classic literary science fiction, the series mixes space opera with time travel plots. Christin's scripts are noted for their humour, complexity and strongly humanist and left-wing liberal political ideas while Mézières' art is characterised by its vivid depictions of the alien worlds and species Valérian and Laureline encounter on their adventures. The series was a landmark in European comics and pop culture, and influenced other media as well – traces of its concepts, storylines and designs can be found on sci-fi films such as Star Wars, The Fifth Element, and Avatar.
Many of the stories have been translated into several languages, including English. The series has received recognition through a number of prestigious awards, including the Grand Prix de la ville d'Angoulême. An animated television series, Time Jam: Valerian & Laureline, was released in 2007.
Valérian and its creators have also received recognition through a number of prestigious awards. Most notably, in 1984, Jean-Claude Mézières was honoured with the Grand Prix de la ville d'Angoulême for his comics work, including Valérian. Mézières and Christin also received a European Science Fiction Society award for Valérian in 1987 and the album Hostages of the Ultralum (Otages de l'Ultralum) won a Tournesal award, given to the comic that best reflects the ideals of the Green Party, at the 1997 Angoulême International Comics Festival.
The encyclopedia of the alien creatures found in the Valérian universe Les Habitants du Ciel: Atlas Cosmique de Valérian et Laureline (The Inhabitants of the Sky: The Cosmic Atlas of Valerian and Laureline) received a special mention by the jury at the 1992 Angoulême International Comics Festival in the Prix Jeunesse 9-12 ans (Youth Prize 9-12 years) category.
Valérian has also been nominated for a Haxtur Award in 1995 for The Circles of Power and for a Harvey Award in 2005 for The New Future Trilogy, an English-language compilation of three of the albums.
The original setting for the series was the 28th century. Humanity has discovered the means of travelling instantaneously in time and space. The capital of Earth, Galaxity, is the centre of the vast Terran Galactic Empire. Earth itself has become a virtual utopia with most of the population living a life of leisure in a virtual reality dream-state while ruled by the benign Technocrats of the First Circle. The Spatio-Temporal Service protects the planets of the Terran Empire and guards against temporal paradoxes caused by rogue time-travellers. Valérian and Laureline are two such spatio-temporal agents.
However, since the end of the story The Rage of Hypsis (Les Foudres d'Hypsis) in which Galaxity disappears from space-time as a result of a temporal paradox the pair have become freelance trouble-shooters travelling space and time offering their services to anyone willing to hire them while also searching for their lost home.
In the first two albums Valérian travels through time in a two-seater device, the XB27, which transports him to the various relay stations that Galaxity has hidden throughout time (e.g. in Bad Dreams (Les Mauvais Rêves) the relay is hidden below a tavern). In subsequent stories Valérian and Laureline use the saucer-shaped Astroship XB982 (which made its debut appearance in 1969 in the short story The Great Collector (Le Grand Collectionneur). The astroship is able to travel anywhere using a spatio-temporal jump, a sort of hyperspacedrive enabling near-instant transportation anywhere in space and time.
The initial albums were generally straightforward good versus evil adventure stories that employed a great many well-worn clichés. However, thanks to Pierre Christin's interests inpolitics, sociology and ethnology, as the series progressed the situations typically arose from misunderstandings or ideological differences between various groups that could be resolved through reason and perseverance.
The core theme of the stories is an optimistic liberal humanism: the adventures are not about defeating enemies but about exploring, facing challenges, and celebrating diversity.[7] Thus, according to academic John Dean, Christin "as a rule works into his narratives political, environmental and feminist concerns – thereby showing social ills are universal, no matter on what planet you land".
Another concept that developed was Galaxity as a proxy for Western democracy; contrary to its benign self-opinion it is imperialistic and prone to a corrupt real-politik.[9] Other themes include:
Natural simplicity as superior to technological complexity.
Rejection of machismo, violence and war in favour of femininity and nature.
Distrust of power and the suppression of individuality.
Women being able to manipulate males sexually without being manipulated themselves.
These themes are underpinned by the vivid drawings of Jean-Claude Mézières whose "visually stunning backgrounds: complex architecture, futuristic machines, otherworldly landscapes and odd-looking aliens"are what John Dean calls "staples of Mézières' seeming boundless visual inventiveness", resulting in what the artist Pepo Pérez likens to "National Geographic, but on a cosmic scale".
English translations
The first Valérian album to be translated into English was Ambassador of the Shadows which was serialised across four issues of the magazine Heavy Metal in 1981 (Volume 4, Number 10 (January 1981) to Volume 5, Number 1 (April 1981).
Ambassador of the Shadows was later republished in English in album format as were World Without Stars, Welcome to Alflolol and Heroes of the Equinox by the short-lived Dargaud-USA and Dargaud-Canada between 1981 and 1984 and in the United Kingdom by Hodder-Dargaud in 1984 and 1985.
In 1989 it was announced that NBM Publishing were going to reissue the four English language albums published by Dargaud-USA and also release a translation of Empire of a Thousand Planets but nothing seems to have come of this.
Heroes of the Equinox was republished in July 1996 in black and white by Fantasy Flight Publishing (an offshoot of Fantasy Flight Games) in two issues as standard American sized comic-books as part of an unsuccessful attempt to translate and print several European comic book series including Spirou et Fantasio and Lucky Luke.
In November 2004, iBooks published Valerian: The New Future Trilogy (ISBN 0-7434-8674-9) collecting the albums On the Frontiers, The Living Weapons and The Circles of Power in one volume reduced to standard American graphic novel size. These were the only Valérian stories iBooks published and the company has since declared bankruptcy.
UK publisher Cinebook is currently publishing English language editions of Valérian at a rate of one volume every six months.
The following volumes have been released so far:
The next volume, Brooklyn Line, Terminus Cosmos is scheduled for publication in September 2015.
In other languages
Many of the Valérian stories have been translated from their original French into several other languages, including German (as Valerian und Veronique), Dutch (as Ravian: Tijd/ruimte-agent), the Scandinavian languages (Danish, Icelandic, Norwegian and Swedish) (as Linda og/och Valentin), Finnish (as Avaruusagentti Valérianin seikkailuja), Spanish, Portuguese (as Valérian, agente espácio-temporal), Italian, Turkish, Polish, and Indonesian.
Animated television series
The notion of making an animated adaptation of Valérian dates back to at least 1976.
In 1982, Mézières produced concept art for an episode titled The Asteroids of Shimballil (Les Astéroïdes de Shimballil) which was later published in 2000 as an appendix to the album release of Bad Dreams.
In 1991, Dargaud Films financed the production of a three-minute pilot, directed by Bernard Deyriès and animated by Studio 32 in Paris and Luxembourg, but nothing came of this venture. Several stills from this pilot episode were published in Mézières Extras.
Another pilot, directed by Florient Ferrier, was made by the French animation studio 2 Minutes in 2001. Nothing came of this attempt either.
An animated series entitled Time Jam: Valerian and Laureline made its debut on Canal+ Family in France on 20 October 2007. In total, forty 26-minute episodes have been made.
The series is a Franco-Japanese co-production, directed by Philippe Vidal, involving Satelight, Dargaud and Luc Besson's Europacorp.
The scripts have been written by a French team under the supervision of Peter Berts while Charles Vaucelles was responsible for the realisation of the characters and Vincent Momméja was responsible for the design of the locations and spacecraft. Music is by Alexandre Azzaria.
In the French dub of the series Valérian is voiced by Gwendal Anglade and Laureline by Mélodie Orru. Three trailers were released to promote the series: the first on 24 April 2006, the second on 10 October 2006 and the third on 30 August 2007.
The series differs from the original comics in that Valerian comes from the year 2417, instead of 2720, and meets Laureline in the year 912 instead of 1000. Whereas in the comics Valerian takes Laureline back to the 28th century without any trouble, in the animated series this results in Earth disappearing from the solar system.
According to Animation World Network, "Time Jam – Valerian & Laureline sets out to answer the question: Where on Earth has Earth gone? Valerian and Laureline, our two young heroes, seem to be the only representatives of the human race in the unsafe galaxy where the nightmarish Vlagos are conspiring to control the world. Sent out on an assignment by the head of STS (the Spatial-Temporal Service), Valerian and Laureline discover the existence of a time-portal, a mysterious phenomenon, which may hold the key to the recovery of Earth. The series from Dargaud Marina mixes 2D and CGI animation with an anime touch". The series has also been sold to Belgium, Spain, Israel and Morocco.
Feature film
© Luc Besson
In 2012, it was announced that Luc Besson planned to make a movie for the big screen of Valerian and Laureline.
On May 12, 2015, Luc Besson announced the movie would begin shooting in December 2015, would star Dane DeHaan and Cara Delevingne and would be released on July 21, 2017.
Pics© Luc Besson, Jean-Claude Mézières, Eveline Tranlé, Pierre Christin 
IMDB : "Valerian"