Les Aventuriales, The Book Salon of the Imaginary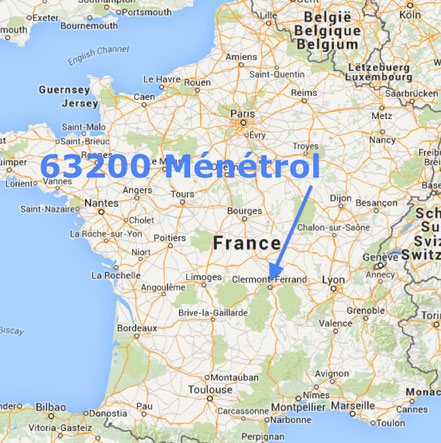 Landlady : Rosa Montero, Spanish Writer.
Guests :  Jean-Pierre Andrevon, Krystal Camprubi, Philippe Caza, Nadia Coste, Jeanne-A Debats, Jean-Sébastien Guillermou, Florence Magnin, Jean-Luc Marcastel, Sylvie Miller, Richard Nolane, Cassandra O'Donnell, Michel Pagel.
Writers and Artists : G. Abrielle, L.S. Ange, Dee L. Anibale, Nathalie Bagadey, Nicolas Baillencourt, Luce Basseterre, Michel Bassot, Brigitte Baumont, Romain Billot, Alain Blondelon, Aodez S. Bora, Chloé Bourdon, Jean-Basile Boutak, Élisabeth Brunel, Ophélie Bruneau, Vael Cat, Laetitia Charbit, Christian Chavassieux, Marie-Ange Colombier, Anna Combelles, Hina Corel, Cécile G. Cortes, Guillaume Czakow, Andréa Deslacs, Stayly Dompierre, Gaëlle Dupille, Pierre Duval, Dzet, Patrick Eris, Manuel Essard, Martine Michaud-Fievet, Célia Flaux, Jean-Pierre Fontana, JC Gapdy, Pierre Gévart, Charlotte Granié, Mathieu Guibé, Cécile Guillot, Corinne Guitteaud, Bernard Henninger, Martine Hermant, Pierre Léauté, Julie Limoges, Dominique Lémuri, Samuel Lévêque, Meddy Ligner, Lohran, Morgan Malet, Kailyn Mei, Mell 2.2, Angel M. Meynard, Aurélie Mendonça, Nathy, Nicolas Pages, Élodie Philippe, Bruno Pochesci, Marielle Ranzini, Jean Rébillat, Perrine Rousselot, Fog Ryû, Liane Silwen, Valérie Simon, Eva Simonin, David Skrzypczak, Slobo, Marianne Stern, Sébastien Tissandier, mestr Tom, Jean Vigne, Philippe Ward.
The organizing comittee : Gandahar Association –  Jean-Pierre Fontana, Franck Jammes, Christine Brignon, Dominique Lémuri, Jean-Pierre Bouiller, Elisabeth Pernollet, Michel Bassot, Bernard Sigaud, Luce Basseterre, Lilian Ronchaud,Nathalie Cavroy and Paul  Alvernhe. And Nathalie, Geoffroy & Stéphanie.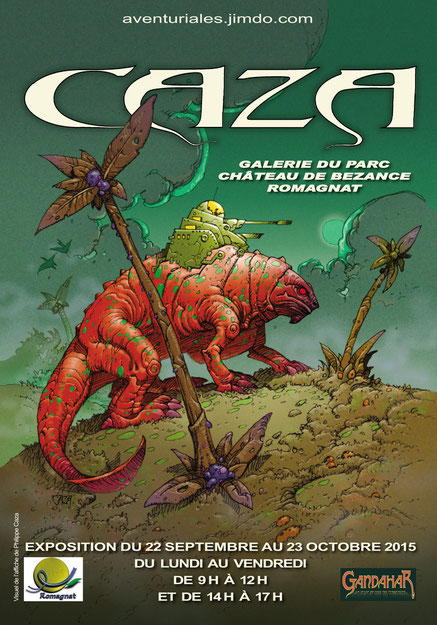 Philippe Caza Art Exhibition
http://aventuriales.jimdo.com/programme/annexe/
http://aventuriales.jimdo.com/auteurs-en-d%C3%A9dicaces/
http://aventuriales.jimdo.com/exposants/
Posters ©Philippe Caza