"Fantasti", The Georgian Science Fiction Magazine : issue number 1 is dedicated to Ray Bradbury.
Our SF and Fantasy Club "Fantasti" was officially registered in Tbilisi (Georgia) on March 18th, 2015, but its history began in August 2014, when I had a holiday – a free month – and lay down on the couch reading SF stories by means of my new tablet via internet. I love SF from my childhood, so I had to recall my favorite stories, and read many new ones – nearly 150.
I got so much pleasure, that I decided to offer it to others.
I wrote in a Facebook: Dear friends,  let's create a SF and Fantasy Club and publish  a special dedicated magazine.
In Georgia SF is not popular, so I had no hope I could find real supporters of my idea, but fortunately I found them, so we met and started our club.
Since September 2014 we are having our biweekly meetings at my flat or in the House of Georgian Writers. In our club there are people of all ages, most of them write SF and fantasy themselves, so our club plays the role of literary studio, we read aloud our new stories and discuss them.
In our group on FB we have nearly 500 members (but not all are active) – this is our page:
https://www.facebook.com/groups/615837205193213/
We have prepared and published one issue of our magazine "Fantasti", which is dedicated to Ray Bradbury. Our journal contains 8 of his short stories, out of which 6 are published in Georgian for first time. Also there are articles about Bradbury and SF, and original stories of Georgian authors.
Now we are preparing the second issue of our magazine, which will be dedicated to Howard Phillips Lovecraft.
We will soon launch our web-site.
We are looking for support (we have no sponsors), mutual projects and contacts with similar SF and Fantasy Clubs and Societies.
Irakli Lomouri, Writer (founder and president of the Club "Fantasti")
P.S. And here is a link of one of my stories, which is translated in English   –  in order to have some idea about my writings: http://www.universumplus.ge/?p=832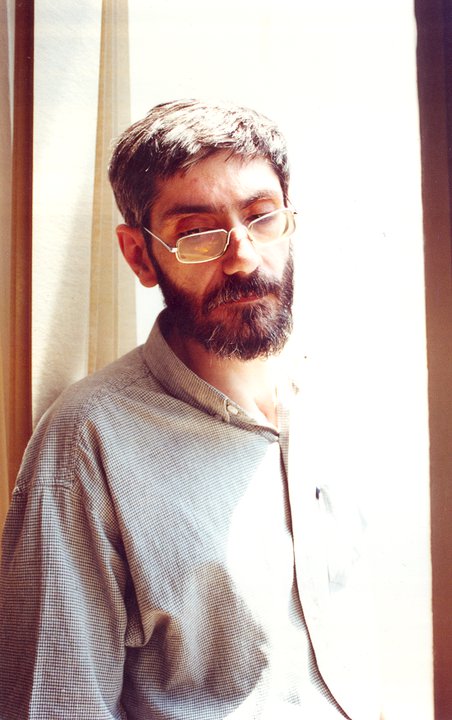 Irakli Lomouri is a Georgian film director ("Usui", 2005) and the author of the following books: An Incident (stories, fairy tales, plays), Ex Libris (stories), Belles-lettres Cactus, Murder in the Sexology Centre (detective), The Tiflis Stamp or Murder in the Family(detective), 33 Rhyme Puzzles for Fun (poems), The Chronicles of Parallel Georgia (novella), Auto-Obituary (collection of notes and entries), What the Three World Religions Preach (popular science essay), An Open Letter to Bidzina Ivanishvili or Rather to His Secretary (articles), The Woman from Paris (stories, Intelekti), Journey to Olympia (encyclopedia for teenagers).
"The Woman from Paris" by Irakli Lomouri ; "An Open Letter to Bidzina Ivanishvili or Rather to His Secretary" by Irakli Lomouri
Let's warmly welcome the Georgian SF Club "Fantasti" within the European SF&F fandom, within EUROPA SF pages, let's congratulate our Georgian friends for their achievements and let's hope that we will be able to meet them in Barcelona at the 2016 Eurocon or in 2017 at the Dortmund Eurocon or the Helsinki Worldcon ! Welcome, Georgia ! 🙂
Georgia/Sakartvelo, Europe
Situated at the strategically important crossroads, Georgia/Sakartvelo has a unique and ancient cultural heritage, and is famed for its traditions of hospitality and cuisine.
From its sublimely perched old churches and watchtowers dotting fantastic mountain scenery to its green valleys spread with vineyards, Georgia (Sakartvelo/ საქართველო, "land of Kartvelians"; the self-designation used by ethnic Georgians is Kartvelebi (ქართველები, i.e. "Kartvelians") is one of the most beautiful countries on earth and a marvellous canvas for walkers, horse riders, skiers, rafters and paragliders.
Georgia is one the oldest world's civilizations with a continuous history of more than 2.500 years. The early Georgian states Diauehi (13th century BC), Colchis (8th century BC), Sper (7th century BC) and Iberia (6th century BC). In the 4th century BC, a unified kingdom of Georgia – an early example of advanced state organization under one king and an aristocratic hierarchy – was established.
Georgia was one the first countries to adopt Christianity as its official state religion in 337 AD, a great stimulus to the development of literature, arts, and ultimately playing a key role in the formation of the unified Georgian nation. And the Georgians are proud to be one of the first Christian nations in the world. Equally special are its proud, high-spirited, cultured people: Georgia claims to be the birthplace of wine, and this is a place where guests are considered blessings and hospitality is the very stuff of life.
A deeply complicated history has given Georgia a wonderful heritage of architecture and art, from cave cities to the inimitable canvases of Pirosmani.
Tbilisi, the capital, is still redolent of an age-old Eurasian crossroads. But this is also a city striving for a place in the 21st-century Western world, with eye-catching new buildings, and a heap of new facilities for the tourists who are a big part of its future.
Spoken Georgian (kartuli ena) is like no other language you are likely to hear. It belongs to its own ancient linguistic group unlike any other language spoken outside the region. It includes rare sounds that many visitors may never have heard before. Some consonants, for example, are pronounced from the back of the throat with a sudden guttural puff of air. Georgian has its own 33-letter alphabet thought to be based on the sort of Aramaic spoken in the time of Jesus. To the untutored eye, the letters look very much alike. A squiggle too far and your "k" can easily turn into a "v" or a "p". But even without understanding it, Georgian writing is beautiful, a myriad of theatrical swirls and flourishes. Very fitting to a country of dramatic personalities.
Georgia isn't called Georgia
At least, not by Georgians. They call their country Sakartvelo. The origins of the country's name in various European languages are obscure. One theory points to the Middle Ages when Christian crusaders swept through the region on their way to the Holy Land. At that time, it was part of the Persian Empire and the people here were known as "Gurj". They were also devotees of St George. Theory has it that the crusaders made the connection and named the country Georgia. These days, there's no mistaking the link to St. George.
A golden statue of the saint slaying a dragon dominates Tbilisi's central square. He is also Georgia's patron saint and the national flag featuring his red cross on a white background is everywhere.
With a quarter of Georgia's population, Tbilisi (თბილისი) is the place where Georgians gravitate for action and excitement. The city brims with history and has a dramatic setting on hillsides either side of the swift Mtkvari River. Its Old Town, at the narrowest part of the valley, is still redolent of an ancient Eurasian crossroads, with winding lanes, old balconied houses, leafy squares, handsome churches and countless busy bars and cafes, all overlooked by the 17-centuries-old Nariqala Fortress.
Tbilisi is also a modern city trying to move forward in the 21st century after the strife and stagnation of the late 20th. Its streets are crowded with pedestrians, construction debris and hurtling or crawling traffic. Flagship building projects, from a new cathedral and presidential palace to revamped parks and museums, coexist with crowded old markets, confusing bus stations and shabby Soviet apartment blocks.
Tbilisi is still the beating heart of the South Caucasus and should not be missed by any visitor.
Georgian culture evolved over thousands of years with its foundations in Iberian and Colchian civilizations, continuing into the rise of the unified Georgian Kingdom under the single monarchy of the Bagrationi. Georgian culture enjoyed a golden age and renaissance of classical literature, arts, philosophy, architecture and science in the 11th century.
The Georgian language, and the Classical Georgian literature of the poet Shota Rustaveli, were revived in the 19th century after a long period of turmoil, laying the foundations of the romantics and novelists of the modern era such as Grigol Orbeliani, Nikoloz Baratashvili, Ilia Chavchavadze, Akaki Tsereteli, Vazha Pshavela, and many others.
Georgians have their own unique three alphabets which according to traditional accounts was invented by King Pharnavaz I of Iberia in the 3rd century BC.
Georgia is well known for its rich folklore, unique traditional music, theatre, cinema, and art. Georgians are renowned for their love of music, dance, theatre and cinema. In the 20th century there have been notable Georgian painters such as Niko Pirosmani, Lado Gudiashvili, Elene Akhvlediani; ballet choreographers such as George Balanchine (Giorgi Balanchivadze), Vakhtang Chabukiani, and Nino Ananiashvili; poets such as Galaktion Tabidze, Lado Asatiani, and Mukhran Machavariani; and theatre and film directors such as Robert Sturua, Tengiz Abuladze, Giorgi Danelia and Otar Ioseliani.
The Georgians are right : "The strength resides in unity ! " : ძალა ერთობაშია
Unity in diversity !