The World Fantasy Awards winners for works published in 2014 were announced at a ceremony held on November 8, 2015. The awards were presented in Saratoga Springs NY (USA) during the World Fantasy Convention, November 5-8, 2015.
The 2015 World Fantasy Awards for Novel: "The Bone Clocks"by David Mitchell (Great Britain)
Congratulations to all the winners!
The full list : http://www.worldfantasy.org/awards/
"The Bone Clocks" is a novel by British writer David Mitchell.
It was long-listed for the Man Booker Prize 2014, and called one of the best novels of 2014 by Stephen King.
"In 1984, teenager Holly Sykes runs away from home, a Gravesend pub. Sixty years later, she is to be found in the far west of Ireland, raising a granddaughter as the world's climate collapses. In between, Holly is encountered as a barmaid in a Swiss resort by an undergraduate sociopath in 1991; has a child with a foreign correspondent covering the Iraq War in 2003; and, widowed, becomes the confidante of a self-obsessed author of fading powers and reputation during the present decade. Yet these changing personae are only part of the story, as Holly's life is repeatedly intersected by a slow-motion war between a cult of predatory soul-decanters and a band of vigilantes led by one Doctor Marinus. Holly begins as an unwitting pawn in this war – but may prove to be its decisive weapon".— Curtis Brown, publisher
The book consists of the following six stories that are set in different times of Holly's life:
"A Hot Spell, 1984"
"Myrrh is Mine, Its Bitter Perfume, 1991"
"The Wedding Bash, 2004"
"Crispin Hershey's Lonely Planet, 2015"
"An Horologist's Labyrinth, 2025"
"Sheep's Head, 2043"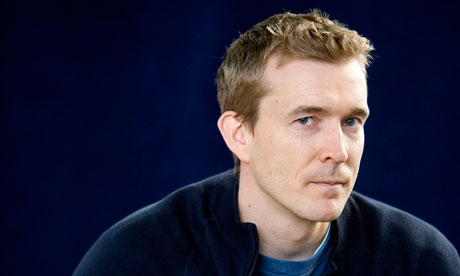 David Stephen Mitchell (born 12 January 1969) is a major contemporary English novelist. He has written six novels, two of which, "number9dream" (2001) and "Cloud Atlas" (2004) were shortlisted for the Booker Prize. Mitchell was named one of the 100 most influential people in the world by Time in 2007.
David Mitchell's Novels :
"Ghostwritten" (1999)
"number9dream" (2001)
"Cloud Atlas" (2004) ; A film adaptation of the same name was released in 2012.
"Black Swan Green" (2006)
"The Thousand Autumns of Jacob de Zoet" (2010)
"The Bone Clocks" (2014)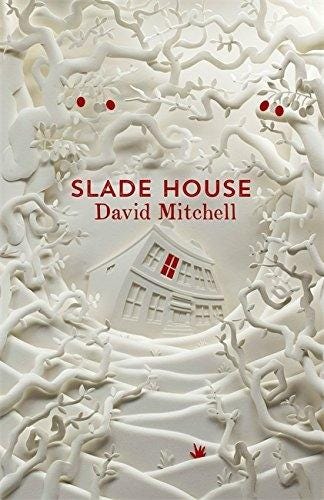 "Slade House" (2015)
© David Mitchell & Publishing Presses