News
Carmelo Rafala's collection "Slipping Sideways: Three Stories",
"I have sold work to Jupiter, Estronomicon, Neon Literary Journal, the anthology Rocket Science (Mutation Press, 2012) and the Megapack sci-fi series from Wildside Press. Another highlight was hearing a story of mine podcast by Variant Frequencies, who did a great job on my story, "Mother Tongue". Alas, the company are no more, but the site is  still there and the downloads still available. I have also recieved an Honorable Mention from the Writers of the Future Award  twice running (2011 and 2012). My loved of fiction also led me to found Immersion Press – a small press dedicated to bringing out limited edition books from new and established authors." – Carmelo Rafala,  author, editor, screenwriter, publisher.
Three of Carmelo's most acclaimed short stories will be put together in one publication, and will be published later this year for Kindle.
The stories are "Slipping Sideways", "Repeat Performance" and "A Woman of Light and Steel."
The cover is done by the fantastic and famous cover artist Richard Wagner :
"Slipping Sideways: Three Stories" – Carmelo Rafala
"Carmelo Rafala's "Slipping Sideways" is a beautifully written love triangle featuring the Large Hadron Collider" – Dan Hartland (Strange Horizons)
Immersion Press is a small publisher specialising in limited-edition, single-author collections and short novels from both rising stars and established authors across the field of speculative fiction.
http://www.immersionpress.com/?page_id=7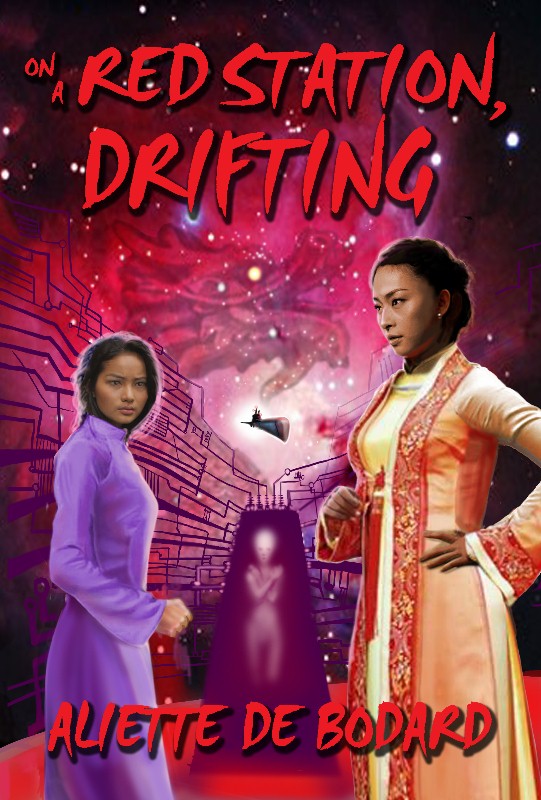 Aliette de Bodard – "On A Red Station Drifting"
http://carmelorafala.wordpress.com/