On the spot
Belgian Fantasy Festivals : Chimères&Légendaire (Saint Roch, Couvin) and Trolls&Légendes (Mons)
The 4th edition of the Fantasy Festival Chimères&Légendaire (Chimeras &Legendary) will take place from 28th to 29th of March 2015 at the Domaine Saint Roch in the town of Couvin, province of Namur, Belgium. The event comprises a complex program, meeting with illustrators like Krystal Camprubi or writers such as Pierre Dubois, medieval dishes, viking encampments, animations and cosplays, celtic folk music, pagan folk music, dances.
Guest of Honor is Dame Enora, storyteller from Brocéliande.
Book Fair and the fantastic and magical illustration arts by renowned illustrators and authors as Pierre Dubois, Krystal Kamprubi, Hervé Gourdet, Jim Colorex, Christophe Dougnac, Lawrence Rasson, Ixel, Sarah Bertagna, etc.
Artisans market and traders of the medieval and fantasy jewelry, costumes, original crafts, glass, color tin smiths, viking, celtic and pagan art,  fairy decorative figurines, board games, medieval specialties (mead hypocras) and of course the famous belgian local beers.
Small medieval dishes catering and specialties
Exhibition of fantastic paintings
Miniaturists
Varangian camp, Felag Ofardig Ducka
Camp "Brothers of the Dragon"
Fun activities, games convention sets, games and entertainment for children
Tales and animations in with the legendary Guest of Honor, Dame Enora, storyteller from Brocéliande
Krystin Versteralen, Belgian storyteller
The fantasy enactment "Brothers of the Dragon"
MontyPyton retrospective by the Brothers of the Dragon.
Musical entertainment, demonstration and Eastern dances
Pagan and musical evening
Treasure hunt for children (Afternoon)
Live music, dancing and fire show with "The tribe of Af'avel", "The brothers of the dragon", "Psychédelfyk Trolls" (Patrick Martens, Alias, Flouch Troll)
Evening of Saturday, March the 28th :  Special Pagan Celtic,  Pagan dances and fire-eaters, Psychédelfyk animations with trolls, Brothers of the Dragon, the Tribe of AF'avel.
Sunday, March 29th
10:00 : Opening of the Magical Market and the exhibition of illustrators and authors
Entertainment throughout the day.
Treasure hunt for children under 12 years.
18.00 : Festival closing
http://www.chimresetlgendaire.yolasite.com/
https://www.facebook.com/pages/Festival-du-fantastique-Chim%C3%A8res-et-l%C3%A9gendaire-2015/1442169972705357
The Trolls&Légendes (Trolls&Legends ) Fantasy Festival (Mons, Belgium) 3rd to 5th April 2015
Trolls&Légendes it's an important European Fantasy Festival bringing together all aspects of Fantasy, from literature to games through music, comics, illustration and film, offering a a unique program for all imaginary aficionados. This event is organized by the association Trolls & Legends, in collaboration with the association Anthesis and Cuvée des Trolls – beer of fantasy.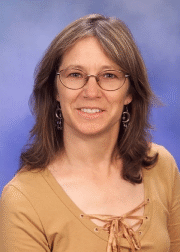 Guests of Honor : Robin Hobb (US) and Trudi Canavan (Australia)
Guests : Sara Doke (Belgium), Cindy Van Wilder (Belgium), Yal Ayerdhal (France), Jean-Claude Dunyach (France), Estelle Faye (France), Samantha Bailly (France), Karim Berrouka (France), Bruno Brucero (France), Morgane Caussarieu (France), Fabien Clavel (France), Alexandre Dainche (France), Fabien Fernandez (France), Gilles Francescano (France), Sandrine Gestin (France), Claudine Glot (France), Patrick Mc Spare (France), Hélène Larbaigt (France), Jean-Luc Marcastel (France), John Lang (France),Céline Guillaume (France), Gabriel Katz (France), Arthur Morgan (France), Cassandra O'Donnell (France), Marie Pavlenko (France), Olivier Peru (France), Pierre Pevel (France), Séverine Pineaux (France), Stéphane Platteau (France),   Michel Robert  (France), Antoine Rouaud (France), Alice Scarling (France), Magali Segura (France), Sire Cedric      (France), Adrien Tomas (France), Magali Villeneuve (France).
The sixth edition of Trolls&Légendes Fantasy Festival also celebrates the ten years of the festival. For the occasion, the festival brings together all the enchanted fantasy world.
Music : Cesair, Corvus Corax, Cuelebre, Eluveitie, Feuerschwanz, Huldre, La Horde, Naheulband, Nook Karavan, Rastaban, Tanzwut.
https://www.facebook.com/events/763747100312800/