News
Aliette de Bodard's Second Nebula Award !
Aliette won a 2013 Nebula Award with "The Waiting Stars" novelette, text that's also a finalist to the 2014 Locus Award.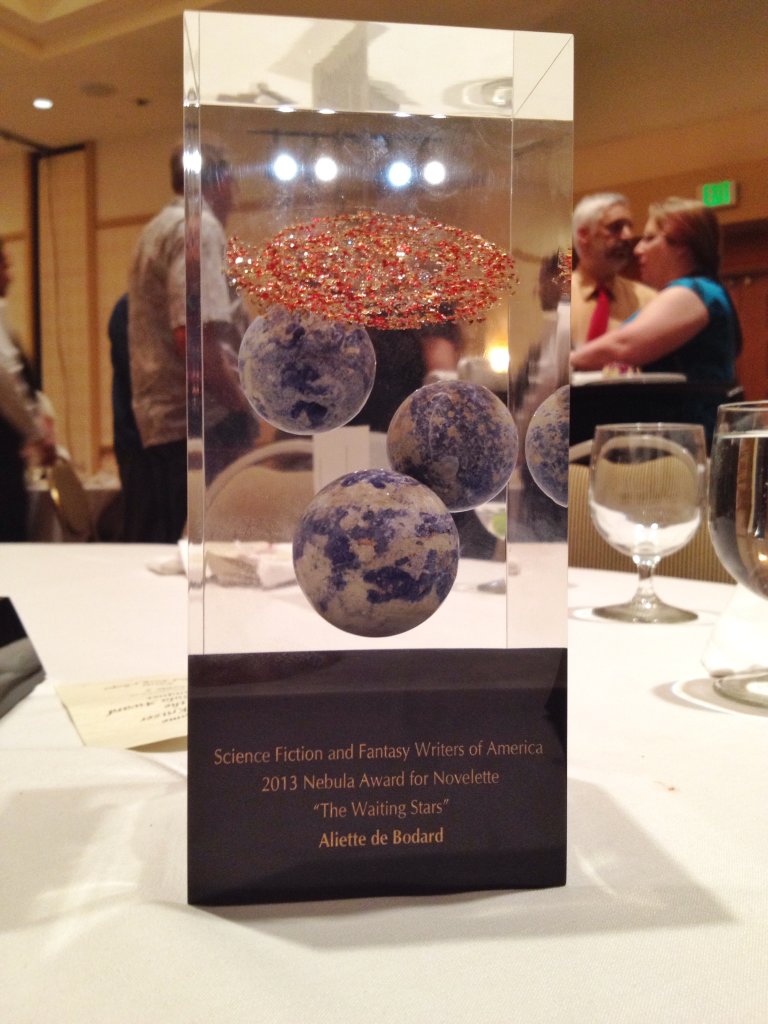 © Aliette de Bodard
The 2013 Nebula Awards were presented May 17th, 2014 in a ceremony at  SFWA's 49th Annual Nebula Awards Weekend, held in San Jose CA.
Aliette's short story "Immersion" won the 2012 Nebula Award and Locus Award for Best Short Story.
Her short story "The Shipmaker" won the 2010 British Science Fiction Award for Best Short Fiction.
Her novelette "The Jaguar House, in Shadow" was nominated for both the 2010 Nebula and 2011 Hugo Awards and her short story "Shipbirth" was also nominated for the 2011 Nebula.
Congratulations, Aliette !
Congrats to all winners !
http://www.sfwa.org/2014/05/2013-nebula-awards-winners/
http://aliettedebodard.com/2014/05/18/nebula-award-post-thoughts/