This year's Finncon in Tampere celebrated the con's 30th anniversary. However, it's the 34th anniversary for SF cons in Finland!
From left : Sam J. Lundwall, Tom Ölander
In 1982 Sam J. Lundwall (Sweden's Mr SF), Tom Ölander (1945-2002, Finland's Mr SF at the time) and others (incl Yours Truly) organised King-Con in the Old Student house, Helsinki, with Brian Aldiss and Harry Harrison as GoHs. Tom managed to get the main Finnish news  bureau FNB/STT to send out a news telegram, resulting eg in two  evening news reports on TV from the con!
King-Con was  important in another manner: it established Finncon as a free convention, having no admittance fee.
The background is that the Old Student House in Helsinki (site for both King-Con and the first  Finncon in 1986, also organised by Tom Ölander) had a higher rate for events charging a fee. "Fine!" Tom thought, "so  we'll make it  a free event then!" And this tradition has since prevailed. The financing comes from cultural grants, book table rents and selling advertising space in the program boo. (The colour cover program book of Finncon 2016 looked very nice but most of it was in  Finnish, with some English here  and there).
Finncon used to be co-organised with Animecon, getting many thousands of visitors.
The attendance is lower now as Finncon stands on its own legs, but I estimate that at least 1000-1500 people gathered in the Tampere  University which hosted the event. Of these the Swedes were over a dozen, but there were also attendees from the UK, US, Russia, Australia, Spain, Italy, Estonia – and probably other countries.
Guests of Honour were writers Catherynne Valente (US), Jasper Fforde (UK), Anne Leinonen (Finland), Eeva-Liisa Tenhunen (Finland : Fan-GoH) and Raffaella  Baccolini (Italy : Scholar-GoH).
There were extensive book selling tables on three levels of the building, hundreds of yards of them.
US Writer Catherynne Valente (right) and Cheryl Morgan (UK) ; pic by Kirill Pleshkov
The program ran in up to nine (!) tracks and one couldn't possibly attend everything. Most was in Finnish, but there were always alternative programs in English (and also a few in Swedish, which is an official language of Finland, though a minority one).
Just a few snippets from the program, and due to the extensive program I probably missed Your Favourite Item…
* In the GoH interview Jasper Fforde sad he began writing at the age of 27, "as I realised I was allowed to write; I thought it was something only clever people did…"
'
Pic by Ben Roimola
He didn't have much ambitions with it to begin with, and his success came as a surprise.
Pic by Kirill Pleshkov 
His early inspirations included TV sitcoms, Monty Python, and shows like "Porridge" and "Dad's Army". A piece of news is that  his "The Last Dragonslayer" is being filmed for TV, to be shown on British Sky One in December.
* Next year's Worldcon 75 in Helsinki was presented.
Finnish fan Jukka Halm, Worldcon 75 CoChair; pic by Kirill Pleshkov
They seem to aim for ca 4000 attendees. Most program will be in English (but there might be a little programming in eg Swedish, Russian and why not Spanish). The convention space in Messukeskus is booked. GRR Martin and Robert Silverberg are coming (but aren't GoHs). A Science Guest of Honour is to be announced later. Everything seems to be on the track for a good worldcon – only the fourth one outside an English speaking country (previous ones were in Germany in 1970, Netherlands in 1990 and Japan in 2007). There will be free local transports for members, eg with the green Helsinki trams.
* The traditional tabletop ice hockey tournament was won by Pasi who beat Michael from Sweden in the final with 2-1.  For some strange  reason Yours Truly reached the semi-final, despite playing really bad…
* Nick Falkner presented science fiction from his native Australia. He gave a vivid description of the vastness and desolation of this "Mad Max" country.  Australians write about alienation, being an outsider, fear of the unknown, myths, colonisation, overpowering geography, we learned.
* One of the program tracks was the Academic program. I heard for instance a presentation of The World Hobbit Project. It's an international research about the audience of the Hobbit films, involving 145 researchers in 46 countries. JRR Tolkien himself didn't care much for movies and rejected movie offers during his lifetime. Did you BTW know that The Beatles planned to make a version of( The Lord of the Rings or that Ingmar Bergman was once offered to make a version of the LOTR trilogy!
Pic by Ben Roimola
* "Society and zombies" was a panel investigating the surging interests in our friends the Living Dead. The original zombie myth wasn't about "living dead", but about living people under control by witch doctors and drugs. Zombies entered popular culture after 1915 when the US invaded Haiti (to keep the Germans out) and a number of films where made in the following years. However, the modern zombie  interest started with the film "The Night of The Living Dead" (1968). The panel saw zombies as a symbol for that we can't control nature or science – Things Will Always Go Wrong, you know.
* I heard a presentation of the computer game Cities: Skylines made by the Finnish company Colossal Order and marketed by Paradox Interactive of Sweden. It can be described as a combination of Sim City and The Sims, where  you live, age, marry, go to your job etc in a simulated city. Sounded very interesting and  advanced.
* One of the Swedish program items was the presentation of the Turku club Föreningen för Underliga Intressen (The Association for Strange Interests) which seems to be a funny and "fannish" gang, organising eg computer keyboard throwing competions. ("Fannishness" is the lighter, humorous side of fandom, dealing with fandom itself, going way back in fannish history.) At  other times they  dress up as aliens, using newspapers, tape and aluminium foil. The club also organise a small minicon named Bacon. They have  pub meetings, gather to see films or play games and  ca  40 members. (There are several Finnish sf-clubs, in all major cities, the oldest being the Turku SF Society founded in 1975.)
* Filk of three nations was lead by Dave Weingart (US), Karl Johan Noren (Sweden) and Päivi Itäpuro (Finland), telling about the history of fandom's "filksongs" and singing examples of them. We have for instance the classic "Pappersframmatningen är trasig" ("The Paper Feed Is Broken") by the (later) Tolkien translator Erik Andersson, from the early 1980's. It's the sad story of a fanzine editor's troubles with his duplicator (the Swedish original is here ). Here a few lines in translation:
The paper feed is broken
The papers crumbles into small, small balls
Oh, the zine will be delayed
The paper feed is broken, so broken
The subscribers will get angry
If the zine doesn't arrive on Friday
But the program had much, much more. There were   awards ceremonies, a fancy dress show, a small art show, a con newsletter (a total of four issues), a free pinball machine  and other stuff. The program ended 6pm every day,  and in the evenings there were official convention gatherings in nearby pubs. The weather was sunny and everyone seemed happy. I managed to fire off  some Twitter messages (see https://twitter.com/sfjournalen ) and those interested in the Finncon tweeting should look for hashtag #Finncon2016.
On the closing ceremony last on Sunday GoHs, gophers and all program participants were thanked and next Finncon was presented, which will be in Turku, July 14-15th 2018.
There won't be a Finncon in 2017, since there is a little event called Worldcon 75 instead.
Winners of the Atorox Awards (first from right Magdalena Hai) ; pic by Ben Roimola
Awards granted during Finncon
The Atorox Award : Best Finnish Short Story  2015
1.Magdalena Hai: "Kaunis Ululian" (Kristallimeri. Osuuskumma)
2.Oskari Rantala: "Didin historiat" (Portti 4/14)
3.Tuukka Tenhunen: "Ugrilainen tapaus" (Spin 4/14)
Tähtifantasia Award : Best Translated  Fantasy Book 2015
"Etäisten esikaupunkien asioita" (Tales from Outer Suburbia) – short storty collection by Shaun Tan
Tähtivaeltaja Award : Best Translated SF Book 2015; this award was announced before Finncon
"Uusi maa" (MaddAddam) by Margaret Atwood
©Ahrvid Engholm
Pic by Kirill Pleshkov
Ahrvid Engholm is a swedish author, editor, journalist and SF fan.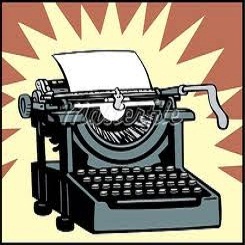 http://www.skriva.bravewriting.com/