The FanCine Málaga, the Fantastic Film Festival (FANCINE) of the University of Málaga began its career in 1990 as an initiative of the Vicerrectorado de Cultura of University of Málaga. It started as a fantastic films trade fair.
In its 18 years of existence, it has evolved thanks to the warm welcome of Málaga society and its institutions. The university community and the young people from Málaga are looking forward to their annual date in November, to meet fear, fantasy, fiction and several other feelings.
The main goal of the Fantastic Film Festival (FANCINE) is to promote, spread and increase cinematographic culture in and from Andalucía. FANCINE is an alternative to the commercial cinema, showing great quality films of the fantastic genre. The film festival presents a selection of films produced worldwide, including features and shorts, in all the variants of the fantastic genre.
"Tag", directed by Sion Sono, Japan
The Japanese film "Tag" (directed by Sion Sono) obtained the University of Málaga award for Best Feature FanCine Málaga 2015.
"La Nouvelle Musique" (The New Music) (François Goetghebeur & Nicolas Lebrun, France) and "Dinner for Few" (Athanassios Vakalis, USA/Greece) are winners of the short films contest, while "Savant: Kali 47" (Mike Diva, USA) won the "on line" movies section.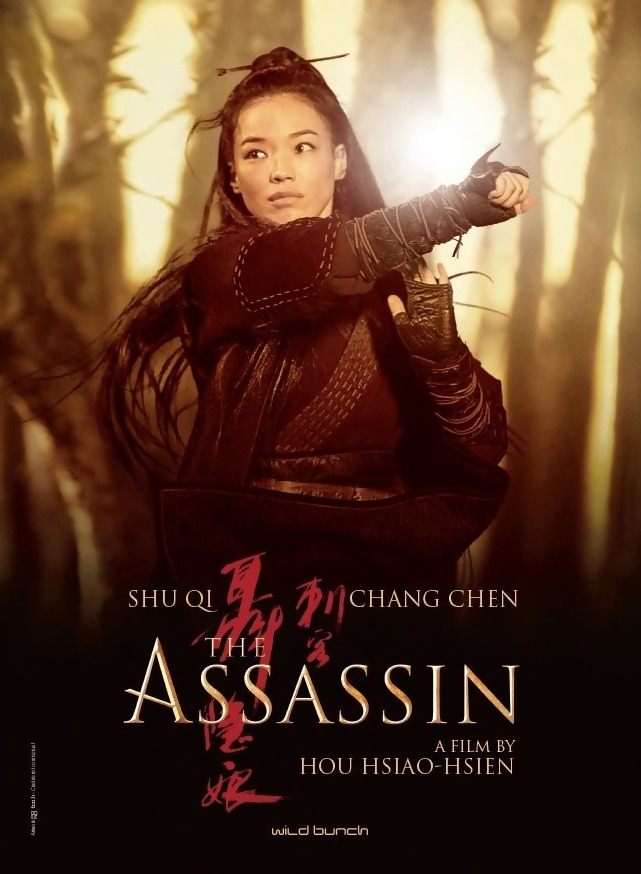 The Best Director Prize was awarded to Hou Hsiao-Hsien, for his film "The Assassin"  co-produced by Taiwan, China, Hong Kong and France.
The Best Actress Award was received by Go Ah-sung for her performance in "Office" ( Hong Won-Chan, South Korea); the film has also been awarded the Special Jury Mention beause it's succeeded "to create an atmosphere of terror with a socio-occupational background of universal reach."
Kevin Bacon has received the Best Actor Award for  for his performance in the American film "Cop Car".
The Best Screenplay Award was given to Françoise Simard, Anouk Whissell and Yoann-Karl Whissell, for their work for "Turbo Kid" (Canada/New Zealand).
The awards for the last two categories -Photograph and Special Effects  corresponded to two films already awarded in other sections. The first has been awarded to Lee Ping Bin, for the film "The Assassin"; while special effects are the winners of the contest-winning film, the Japanese Tag.
The Youth Jury Award for Best Short Film: "The New Music" by François Goetghbeur & Nicolas Lebrun, France
The Youth Jury Award for Best Animated Short: "Dinner for Few" by Nassos (Athanassios) Vakalis, USA/Greece
The Silver Méliès for Best European Fantastic Short Film: "2037" by Enric Pardo, Spain
The Audience Award for Best Film: "Turbo Kid" by François Simard, Anouk Whissell and Yoann-Karl Whissell, Canada/New Zealand
The Audience Award for Best Short Film: "Incuba" by Libia Pérez, Cuba
The Audience Award for Best Animated Short: "Dissonance" by Till Nowak, Germany
http://externos.uma.es/cultura/fancine/2015-sci-fi/index.php/category/programme/
http://externos.uma.es/cultura/fancine/2015-sci-fi/index.php/category/competition-feature-films/
http://externos.uma.es/cultura/fancine/2015-sci-fi/index.php/category/competition-real-image-short-films/
http://externos.uma.es/cultura/fancine/2015-sci-fi/index.php/category/competition-animation-short-films/