The Science Fiction and Fantasy Writers of America (SFWA) announced the winners of the 2018 Nebula Awards during the 53rd Annual Nebula Banquet on Saturday, May 18, 2019 at the Marriott Warner Center, Woodland Hills CA.
Novel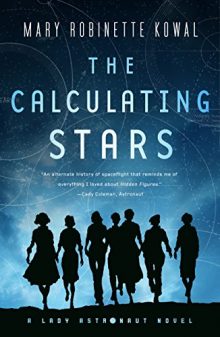 WINNER: The Calculating Stars, Mary Robinette Kowal (Tor)
Novella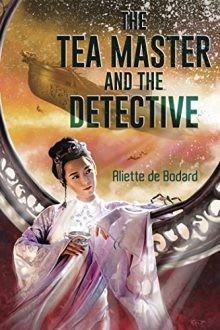 WINNER: The Tea Master and the Detective, Aliette de Bodard (Subterranean)
Novelette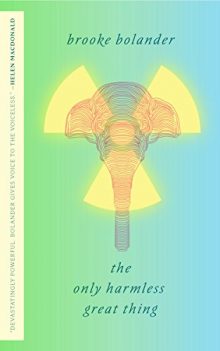 WINNER: The Only Harmless Great Thing, Brooke Bolander (Tor.com Publishing)
"The Last Banquet of Temporal Confections", Tina Connolly (Tor.com 7/11/18)
"An Agent of Utopia", Andy Duncan (An Agent of Utopia)
"The Substance of My Lives, the Accidents of Our Births", José Pablo Iriarte (Lightspeed1/18)
"The Rule of Three", Lawrence M. Schoen (Future Science Fiction Digest 12/18)
"Messenger", Yudhanjaya Wijeratne & R.R. Virdi (Expanding Universe, Volume 4)
Short Story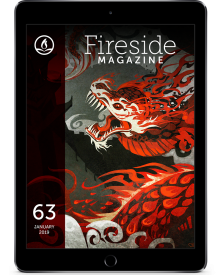 WINNER: "The Secret Lives of the Nine Negro Teeth of George Washington", Phenderson Djèlí Clark (Fireside 2/18)
"Interview for the End of the World", Rhett Bruno (Bridge Across the Stars)
"Going Dark", Richard Fox (Backblast Area Clear)
"And Yet", A.T. Greenblatt (Uncanny 3-4/18)
"A Witch's Guide to Escape: A Practical Compendium of Portal Fantasies", Alix E. Harrow (Apex 2/6/18)
"The Court Magician", Sarah Pinsker (Lightspeed 1/18)
Game Writing
WINNER: Black Mirror: Bandersnatch, Charlie Brooker (House of Tomorrow & Netflix)
God of War, Matt Sophos, Richard Zangrande Gaubert, Cory Barlog (Santa Monica Studio/Sony Interactive Entertainment)
The Martian Job, M. Darusha Wehm (Choice of Games)
Rent-A-Vice, Natalia Theodoridou (Choice of Games)
The Road to Canterbury, Kate Heartfield  (Choice of Games)
WINNER: Spider-Man: Into the Spider-Verse
Black Panther
Dirty Computer
The Good Place: "Jeremy Bearimy"
Sorry to Bother You
A Quiet Place
WINNER: Children of Blood and Bone, Tomi Adeyemi (Henry Holt; Macmillan)
The Kevin O'Donnell Jr Award for Service to SFWA went to Lee Martindale. The Kate Wilhelm Solstice Award went to Neil Clarke and Nisi Shawl. The Damon Knight Memorial Grand Master Award went to William Gibson.