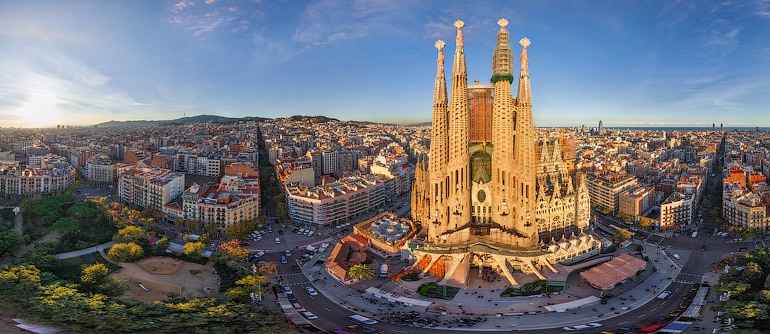 January 2016
Happy New Year!—and Surprise!
This is a short interim progress report because of a few things.
(1) You will very soon be able to book rooms on-line at the convention hotel, and its partners, at the reduced convention rate, securely as regards credit card details.  (This is in response to the concerns of some members about sending credit card details by e-mail.)  Just wait till 23 January, because the hotel has to fix a small technical problem.  After that: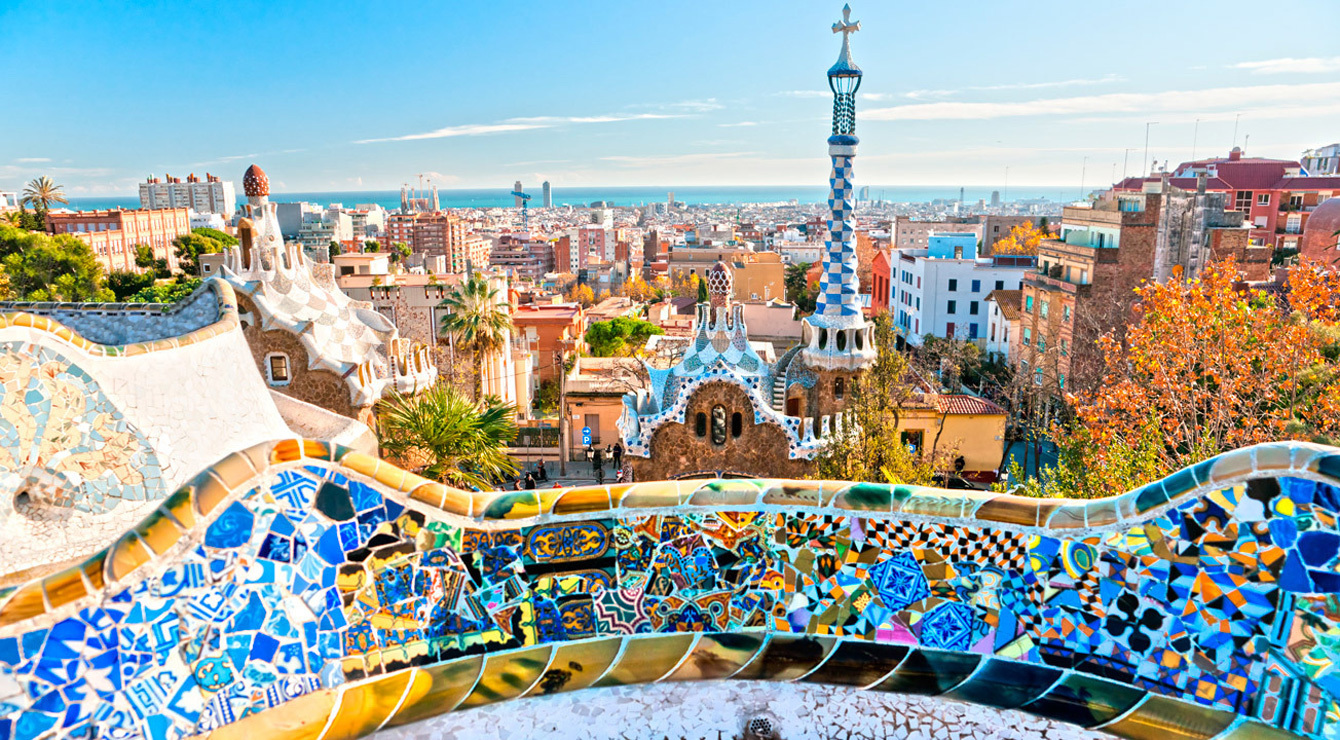 CLICK to book at CATALONIA HOTELS & RESORTS
(We hope that, if members are able, they will book at the convention hotel, Hotel Catalonia Ramblas, or at one of its two partners nearby, because enough bookings means benefits for the Eurocon.)
The 2016 Eurocon venue : Centre de Cultura Contemporània de Barcelona (Barcelona's Contemporary Culture Center)
Montalegre, 5 – 08001 Barcelona
(2) As a member of BCon, you have the right to vote for the Spanish "Ignotus" Awards, which are given each year at Hispacon, the national convention combined this year with the Eurocon.  All material for the Ignotus Awards is in Spanish.  If you want to opt in to participate, please email us at info@eurocon2016.org with the subject heading "Ignotus".
By doing so, you agree to us sharing your email details with AEFCFT (La Asociación Española de Fantasía, Ciencia Ficción y Terror), and you will receive any materials submitted to AEFCFT.
(3) Among other goodies, we hope—subject to sponsorship—to give every attending member of the Eurocon a memory stick (flash drive) containing Spanish SF anthologies in English translation.  If requested, and if practical, we will also put on the memory stick SF anthologies in English translation from other European countries.  We will not include individual story collections or books by individual authors, only anthologies which present a profile of a nation's SF&F.  If you wish to participate, and have the right to reproduce an anthology, please email info@eurocon2016.org with the subject heading "Memory Stick".
(4) If you have mobility problems, or hearing or sight impairment, please email info@eurocon2016.org with the subject heading "Disability". The convention hotel as well as the CCCB are already mobility compliant.  If you have any special request, we will do our best to assist, and it's much better that we know well in advance.
(5) We already plan a panel discussion about promoting Euro SF (as well as items about the place of Euro SF in the world, Euro fandom, and the future of Eurocons), but does anyone want a mini-conference of European small press publishers aside from the main programme?  If so, Spanish author Sofía Rhei offers to co-ordinate this.  Anyone who is interested please email smallpress@eurocon2016.org sooner rather than later.
(6) A reminder about the Eurocon Awards: Nominations must be sent by one month before the convention at the latest.  Please use this link to nominate:  http://esfs.info/esfs-awards/esfs-nominations-2016/
The current rules are at: http://esfs.info/esfs-awards/rules-of-the-european-science-fiction-awards/
If you have any queries use the online Contact form at http://esfs.info/about/contact-esfs/
(6) Please note that the reduced price of 10 Euros from 16 to 24 years of age applies to your age at the start of the convention.
Progress Report #4 will appear during March 2016.
See you in Barcelona in November ! 🙂
BCon (for Barcelona Con) is the name of the 2016 Spanish national convention Hispacon happening alongside the Eurocon. Most English speakers will pronounce this Beacon, as in lighthouse. Spanish speakers will tend to pronounce it bacon, as in breakfast or on pizzas.
For complete clarity, the Barcelona Eurocon happens on Friday 4, Saturday 5 and Sunday 6 November 2016, as the official website says.
We will have a Welcome Party in the convention hotel starting around 6.00 pm on Thursday 3 November, where people can register early. We will probably have a Dead Dog Party at the Moritz Brewery on Monday 7 November. The hotel's pdf gives the dates of the convention as 4 to 7 November because the 7th is check-out day, unless you wish to stay longer in Barcelona.
Also, bear in mind that Gigamesh bookstore will be organising activities, probably in the evening, starting on Monday 31 October.
Guests of Honour
From left : Aliette de Bodard (France), Richard Morgan (UK), Andrzej Sapkowski (Poland), Johanna Sinisalo (Finland)
From left : Rosa Montero (Spain), Enrique Corominas (Spain), Rhianna Pratchett (UK), Jun Miyazaki (Hungary)
http://www.eurocon2016.org/who/
http://www.eurocon2016.org/barcelona/moving-around-barcelona/
Links