The Kitschies are literary prizes presented annually for works of speculative fiction (such as science fiction and fantasy) that were published in the United Kingdom in the year of the award. The Kitschies were established in 2009 by the website pornokitsch.com.
Pornokitsch is a British "geek culture" blog that publishes reviews and news concerning speculative fiction and other genre fiction.
The website, established in 2008, is owned and edited by the americans Anne C. Perry and Jared Shurin.
Other contributors include authors Rebecca Levene, David Bryher, Mahvesh Murad, Molly Tanzer, Jon Morgan and various other SF and speculative fiction writers. Pornokitsch started a small non-profit publisher in 2011 named Jurassic London, commissioning anthologies of original work based around "contemporary, relevant topics". Pornokitsch was shortlisted for the 2011 BSFA Award for Best Non-Fiction and the 2014 Hugo Award for Best Fanzine, and won the 2013 British Fantasy Award for best non-fiction.
In 2014, the site became a paying venue for short fiction, publishing stories online on a weekly basis, a combination of reprints and original fiction. The name of the website, a portmanteau of pornography and kitsch, is due to the "disposable and forgettable" nature of pornography mirroring the general reception of genre fiction, which is often seen as "the kitsch of the literary world".
The Kitschies Awards were established in 2009 by pornokitsch.com, a review website created by Anne C.Perry (US) and Jared Shurin (US). Along with other judges they choose "those books which best elevate the tone of genre literature", Perry and Shurin have said that they seek to bring attention to works with a fantastic or speculative element that are progressive in terms of content and composition.
Qualifying books must contain "an element of the fantastic or speculative" and have been published in the UK. Winners receive a sum of prize money and a textile tentacle trophy, while shortlisted entries receive a bottle of Kraken Rum (which sponsors the awards).
As of 2015, the Kitschies are awarded in four categories:
Red Tentacle for the best novel (£1,000, since 2009)
Golden Tentacle for the best debut novel (£500, since 2010)
Inky Tentacle for the best cover art (£500, since 2011)
Invisible Tentacle for the best natively digital fiction (since 2014)
Black Tentacle; awarded at the judges' discretion (since 2010)
As anglo-centric as BSFA Awards, the Kitschies Award consider itself the reward for "the year's most progressive, intelligent, and entertaining works that contain elements of the speculative or fantastic." That's truly modest, isn't folks ? 🙂
Yes, indeed, it is the "most progressive & intelligent" anglo-saxon award, and it has also a canadian anglophone and an australian as finalists, too. And a nigerian ! And a british yoruba (aka another nigerian) ! And a LGBT author, Kirsty Logan ! Isn't that wonderful ? All the rest of the nominees are british and american. That's genuine multiculturalism, true cosmopolitism, that's the farthest that an anglo genre award can go ! That's real inclusive ! What about the 700 million euro-continentals ? No writers ? Nothing progressive, intelligent and entertaining on the whole continent ?
The Red Tentacle (Novel)
The Golden Tentacle (Debut)
The Inky Tentacle (Cover Art)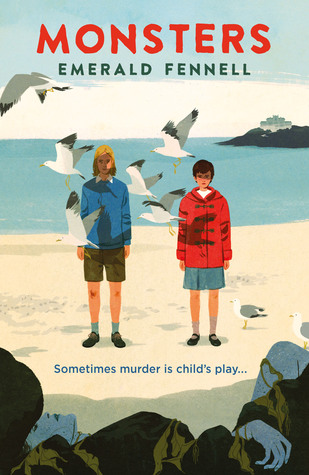 The Invisible Tentacle (Natively Digital Fiction)
Finalists were chosen from 176 submissions, from over 40 publishers and imprints. Novel and debut winners will be selected by judges Nazia Khatun, Sarah Lotz, Glen Mehn, Nikesh Shukla, and James Smythe. Judges for art are Dapo Adeola, Sarah McIntyre, Lauren O'Farrell, and Regan Warner. Judges for Digital Fiction are Rebecca Levene, Em Short, and James Wallis.
Winners will receive tentacle trophies and a total cash prize of £2,500.
The Kitschies Awards will be presented in a ceremony March 7, 2016 at The Star of Kings, London.
For more, see the Kitschies website.